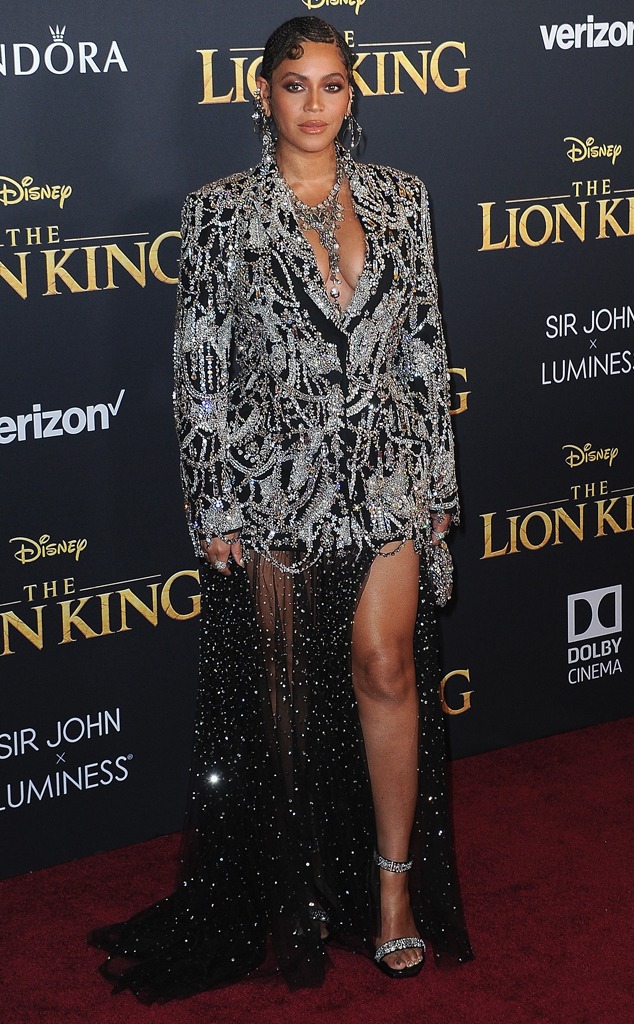 Albert L. Ortega/Getty Images
Beyoncé is using her voice in more ways than one.
On Sunday, the Lion King actress penned a powerful letter to the Kentucky Attorney General, Daniel Cameron, to demand justice for Breonna Taylor, who was killed by police during a narcotic raid at her Louisville, Kentucky apartment on March 13.
"It has now been over three months since members of the Louisville Metro Police Department (LMPD) killed Breonna Taylor," Beyoncé's letter began, which was shared on her website.
The 38-year-old singer's letter continued, "While 'Breonna's Law' passed in Louisville and federal legislation has been introduced that [it] will also ban no-knock warrants, these small steps in the right direction are painful reminders that there has still been no justice for Breonna Taylor or her family."
"Three months have passed and the LMPD's investigations have created more questions than answers...," she expressed. "Three months have passed and zero arrests have been made, and no officers have been fired."
She also asked that those involved in Taylor's shooting be "held accountable for their actions," listing Sgt. Jonathan Mattingly and officers, Myles Cosgrove and Brett Hankison.
Per the Louisville Courier Journal, retiring Police Chief Steve Conrad shared that the three have been placed on administrative leave amid the ongoing investigation.
"Three months have passed and Breonna Taylor's family still waits for justice. Mrs. Taylor's family has not been able to take time to process and grieve," Beyoncé noted. "Instead, they have been working tirelessly to rally the support of friends, their community, and the country to obtain justice for Breonna."
Watch:
Breonna Taylor Remembered By Celebs on 27th Birthday
"Your office has both the power and the responsibility to bring justice to Breonna Taylor and demonstrate the value of a Black woman's life," the songstress expressed. "I urge you to use that power."
Beyoncé listed three actions she'd like to see happen, including: "Bring criminal charges against Jonathan Mattingly, Myles Cosgrove and Brett Hankison. Commit to transparency in the investigation and prosecution of these officers' criminal conduct. Investigate the LMPD's response to Breonna Taylor's murder, as well as the pervasive practices that result in the repeated deaths of unarmed Black citizens." 
Closing her letter, she wrote, "Don't let this case fall into the pattern of no action after a terrible tragedy. With every death of a Black person at the hands of the police, there are two real tragedies: the death itself, and the inaction and delays that follow it. This is your chance to end that pattern. Take swift and decisive action in charging the officers. The next month can't look like the last three."
For some backstory: Taylor was killed by police on March 13. According to NBC, who cited a lawsuit filed by Tamika Palmer (Taylor's mom), Kenneth Walker (Taylor's boyfriend) and Taylor were both asleep when officers arrived.
Walker suspected the apartment was being broken into, fired his licensed gun and reportedly shot one officer in the leg, according to the outlet. The officers fired back and Taylor was shot at least eight times, according to USA Today.
At this time, there's dispute over whether or not the officers identified themselves and knocked on the door before entering Taylor's apartment. The New York Times reports that police said that officers had knocked on the door "several times and announced their presence before using a ram to break down the door." However, the publication aslo states that Walker "has contended that he did not know that it was police officers who had been knowing at the door and feared for his life when he grabbed his gun and fired." 
Moreover, USA Today reports that no drugs were found in Taylor's apartment during the raid. She was 26 years old and a certified EMT. In light of the news, Commonwealth's Attorney Tom Wine asked the court to dismiss attempted murder and assault charges against Walker.
Read Beyoncé's full letter here.