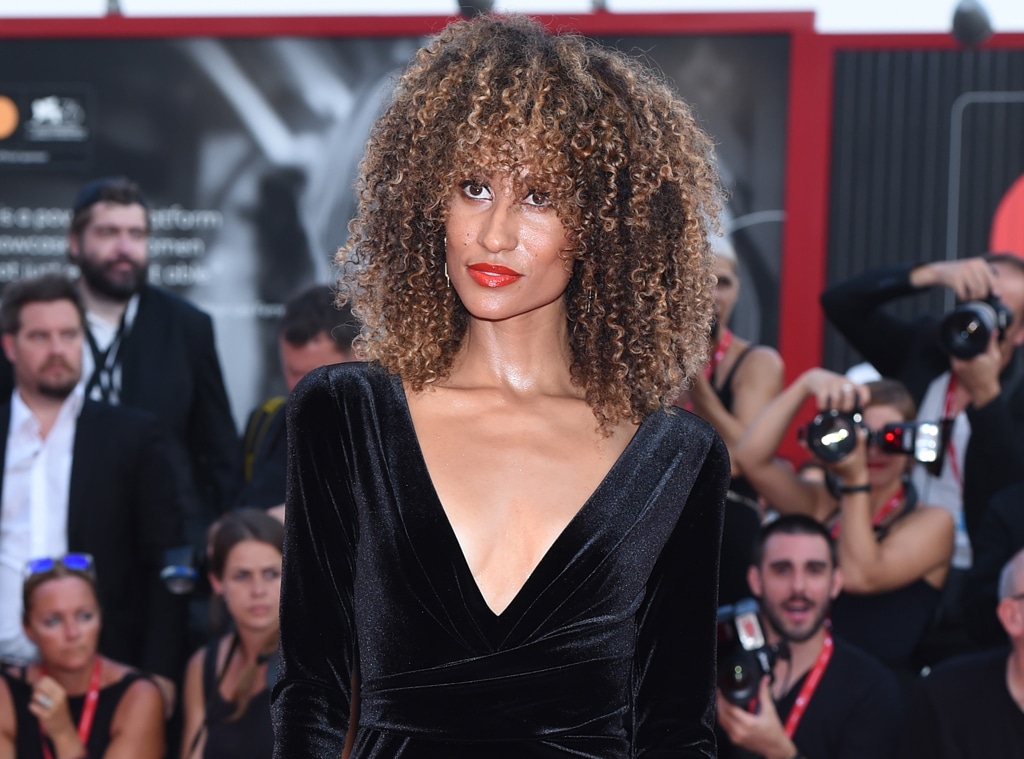 Stefania D'Alessandro/WireImage
Project Runway judge Elaine Welteroth is asking people to "not condemn what you do not understand" as protestors continue to take to the streets in response to the killing of George Floyd at the hands of the Minneapolis Police Department.
"Do not condemn what you do not understand," she began her Twitter thread on Sunday. "Do not condemn a people's response to pain you've never had to feel. Do not condemn a fight that you are not a part of."
Welteroth, who was formerly the Editor-In-Chief of Teen Vogue, continued, "The question right now is not whether or not you or I condone violence and mayhem. The question to ask is what you and I have done to actively prevent this outcome?" 
The television host continued to express her frustration. "A war has been waged on Black life in America," she wrote. "And it's been building over time right in front of our eyes. Now that we've reached a tipping point, a different kind of #TimesUp movement is underway that is calling white and non-Black people into ACTION to save Black lives."
She added that the Black community is "demanding that our white and non-Black colleagues, friends, and neighbors step up, speak up, and join the FIGHT WITH US."
Following the death of Floyd on May 25, stars like Harry Styles, Jessica Biel, Celine Dion, Ariana Grande, Melissa Beniost, Jennifer Aniston and Welteroth among others have expressed their support.
"If you are still unsure what part to play in times of protest, try NOT appointing yourself judge of a people whose constant pain you've had the privilege to ignore," the More Than Enough author continued. "Until you have actively and consistently objected the oppressor, you cannot righteously object the outcry of the oppressed. Until you have survived generations of inequality without relief or retribution, you may not lead the conversation on what an appropriate response to inequality looks like. Until your son/husband/dad has been brutalized by an authority you pay for his protection. Until you've watched a cop car ram into a crowd that includes your child. Until you've fought alongside them fruitlessly, you may not offer critique from anywhere other than the battle lines." 
"We are at an inflection point in our country. What you say and do in this moment will be remembered as a reflection of the value you place on human life," the Project Runway star wrote. "Let the energy and focus of your fight be directed at a system that's enabled terrorism against Black people on our soil for generations."
She concluded her thread by stressing the "desperate" need for change, adding that it's "everyone's job to strive to first understand the depths of that desperation in order to understand that the change we all demand WILL come at a COST."
"It already has," Welteroth wrote. "But be clear, the cost will never be equal to the cumulative toll on Black lives, Black families, Black safety (physical and psychological) and the ongoing fight for Black economic equality. #BlackLivesMatter."
Watch:
Beyonce Speaks Out About George Floyd's Death: "We're Broken and Disgusted"
Other celebrities including Real Housewives of Atlanta Porsha Williams, Jamie Foxx, Nick Cannon, Paris Jackson, Timothée Chalamet, Halsey, J. Cole, Michael B. Jordan and Orange Is the New Black's Matt McGorry gathered at protests, rallies and vigils in Atlanta, Los Angeles and Fayetteville, North Carolina. 
"E! stands in solidarity with the black community against systemic racism and oppression experienced every day in America," the network said in a statement on May 31. "We owe it to our black staff, talent, production partners and viewers to demand change and accountability. To be silent is to be complicit. #BlackLivesMatter."