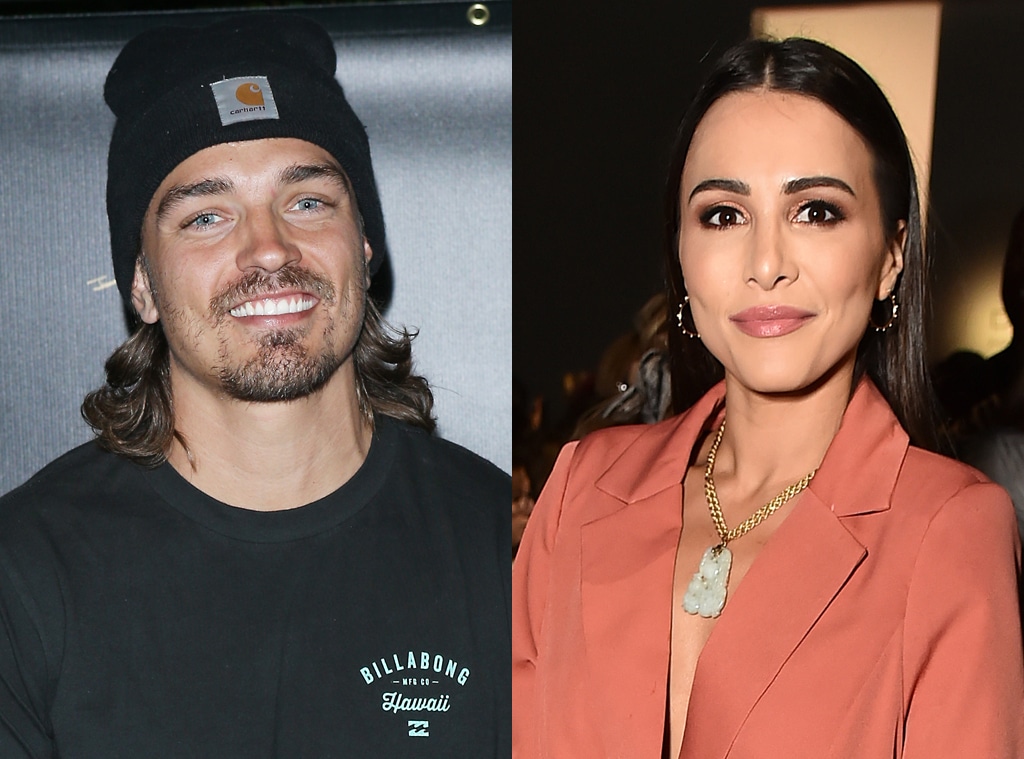 Michael Tran/Getty Images / Theo Wargo/Getty Images for NYFW: The Shows
Before he rode off into the sunset with Caelynn Miller-Keyes, Dean Unglert was interested in pursuing a romance with The Bachelorette Andi Dorfman. 
The 29-year-old revealed on the Help! I Suck at Dating podcast that prior to dating his current girlfriend, he slid into the DMs of none other than the former Bachelorette.
Of course, Dean only divulged this information after some poking and prodding on Jared Haibon's behalf. He joked that answering the question is "just asking for me to get in trouble with my girlfriend!"
"I think before I had gone into Paradise for the second time I might've slid into Andi Dorfman's DMs, or maybe I asked Amanda Stanton to introduce me to her," he shared. "I can't remember, I think it's the latter not the former, I don't think I ever actually slid." He added that he definitely had a "crush" on her. 
As for whether he asked Nick Viall for permission, Dean said that he "forgot to consider they had ever dated," despite being friends with Nick. 
"I just thought she was cute. I think Amanda Stanton posted a picture with her and I was like, 'Oh that girl is cute,' then I clicked on her page and was like, 'Oh that girl used to be The Bachelorette.' And that was basically the end of it," Dean said. 
Watch:
How Bachelor Nation Turned Stagecoach Into an Unofficial Reunion
He also proceeded to thank the co-hosts for "getting him in trouble" with Caelynn, although no word yet if she was upset by his comments.
Dean dug himself a deeper hole when he played their game "Block, Marry, Netflix and Chill." He said that if he had to choose, he'd block Hannah Ann on Instagram, marry Andi Dorfman and Netflix and chill with Kaitlyn Bristowe.
While Caelynn might be annoyed with their version of spin the bottle, she doesn't seem like she's ready to call it quits on her relationship with Dean. She previously told E! News, "It has been so much fun because he brings out a very different side of me. Our relationship is different than any other ones that I have had. He challenges me and pushes me in different ways."