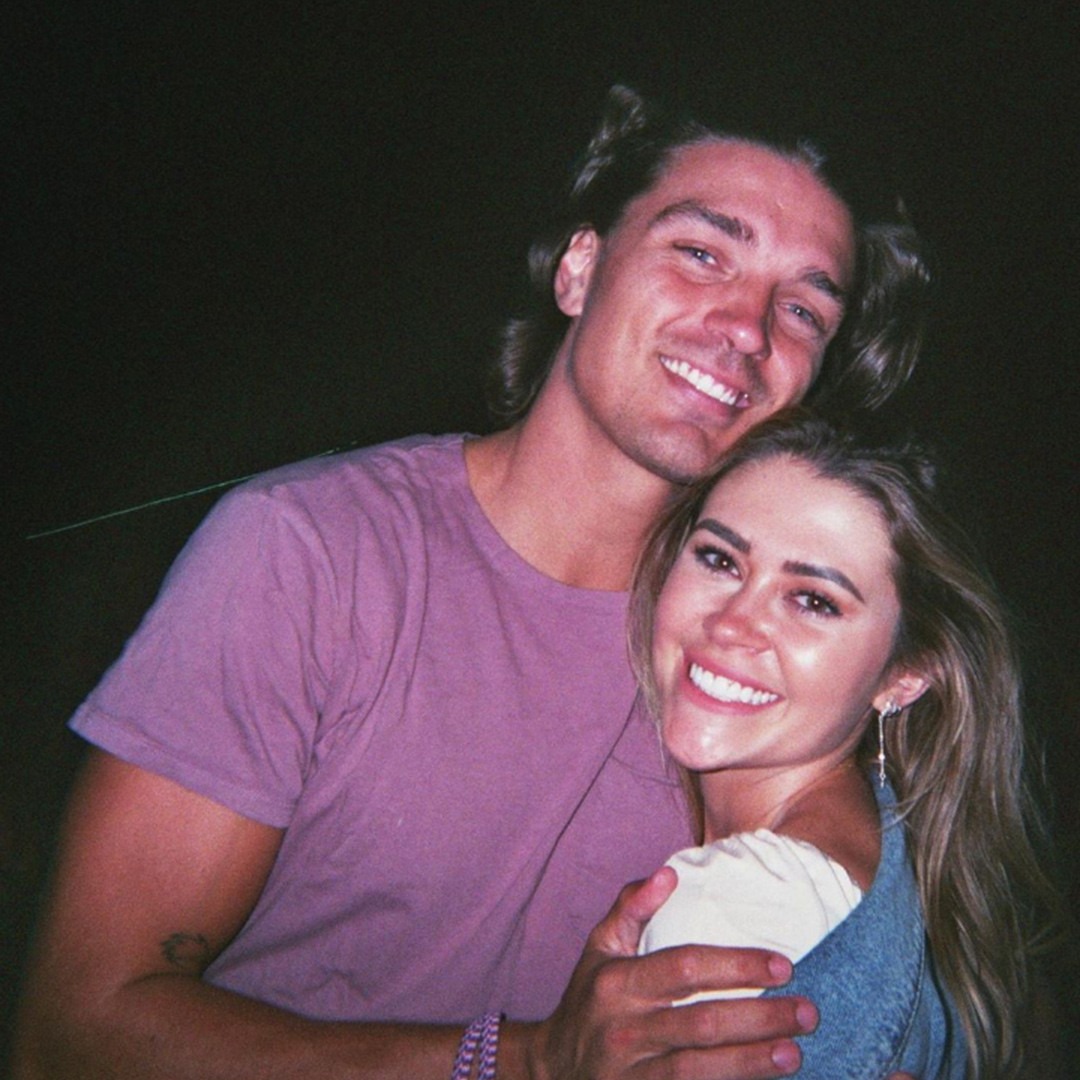 Instagram
Caelynn Miller-Keyes can't stop smiling these days.
As the fall season begins, the reality star is celebrating the launch of her fashion collection with boohoo. And in regards to the love department, let's just say everything is coming up roses.
Nearly four months into dating Dean Unglert, Caelynn admitted that she is "very happy" and this relationship is a step above the rest.
"It has been so much fun because he brings out a very different side of me. Our relationship is different than any other ones that I have had. He challenges me and pushes me in different ways," she shared with E! News exclusively. "He takes me skydiving and puts me on the back of a motorcycle. He brings out the adventure side of me but also challenges me intellectually as well."
Caelynn continued, "He is one of the best communicators as well. He has made me a better communicator. In relationships, I tend to close myself off if I am having a problem or an issue and he makes me be more vulnerable."
While the couple has no plans to move in together just yet, they are talking about spending Thanksgiving by each other's side.
Presley Ann/Getty Images for boohoo.com
Their ideal date night is Netflix on the couch, eating Postmates and going to bed at 10 p.m. And for those wondering, Dean has already met Caelynn's grandparents and they are "obsessed with him."
On Friday afternoon, the Miss USA 2018 alumna gathered her closest friends including Cassie Randolph at the Calamigos Beach House for her boohoo x Caelynn beachside brunch.
When asked about her debut collection with the fashion brand, Caelynn explained the variety of looks.
Presley Ann/Getty Images for boohoo.com
"My inspiration was based around this fall season and what the trends are. I feel like the 70's are making a comeback with texture and monochromatic looks so that's what I gravitated towards and what this collection is about," she shared with us. "There are jeans and a white top, there is the corduroy jump suit. There are also a few matching sets. There really is everything from basics to statement pieces so that's why I love it. I wanted a range of everything."
And spoiler alert: This may only be the beginning for Caelynn's career in fashion. The reality star admitted that she has a goal of starting her own line one day in the future. And yes, she is "obsessed" with Blake Lively's fashion sense.
Until then, she's grateful to see her pieces on fans across the country. And yes, Dean's encouragement doesn't hurt either.
"He supports me in everyday," Caelynn shared. "He is always there to be my rock and always on my side and it's really comforting."
Shop all the looks from Caelynn's collection with boohoo online now.