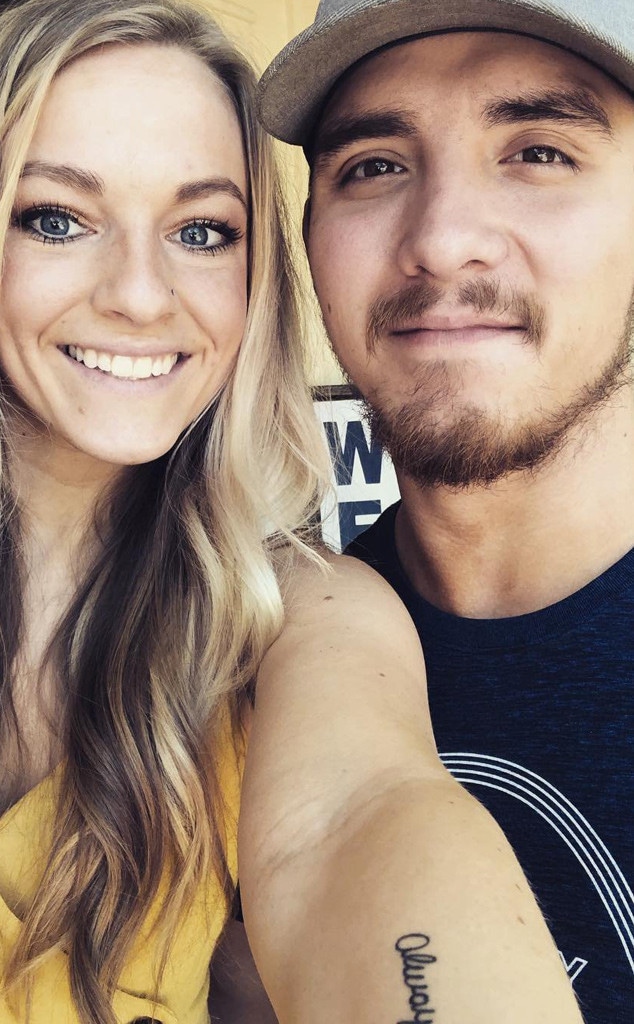 Instagram
Teen Mom star Mackenzie McKee has reached her limit with husband Josh McKee. 
She reveals in an emotional Facebook post, shared by a fan page, that she is ready to "walk away" from her marriage to Josh after breaking up with him last year. The Teen Mom star explains that she came to this difficult decision after learning that he's allegedly been having an affair with her "close cousin" Ashley. "What all went on? Idk," she shares. "My family will never be the same and we are all torn. I WAS NOT only hurt by him, but by her."
Mackenzie says she began to suspect that he was cheating on her just two weeks after her mother's death in December. According to the 25-year-old, Josh began to make her feel like she was "a freak for crying and being depressed" over her mother's death, before he eventually began to distance himself from her entirely. 
"Life slowly turned into him working all day, coming home to shower and fishing all night. Again, I wondered, 'What is wrong with me, I need him here to hold me together,' but gave him grace and knew he didn't know how to handle it," the mother-of-two shares. 
But her suspicions motivated her to check his call and text logs to see what she could find. Little did she know the other woman would be a member of her own family.
Mackenzie says she's in "utter shock" over these events and doesn't understand how Josh could "watch [his] wife lose her mom," but still cheat on her. 
Watch:
"Teen Mom OG" Stars Give Updates on Their Men
Nonetheless, she acknowledges that "people tried to tell" her that Josh wasn't the man she thought he was, but she "just made excuses for him." The mother-of-two says, "I'm now opening my eyes to what a horrible man Josh has been. He has been a lie." 
Last August, she announced she was parting ways with Josh as she believed he had kissed another woman at a Texas bar. She ultimately got back together with him though, because her mother encouraged her to take him back.  Mackenzie recently told E!, "She said, 'My story is not you and Josh's story but there were times  I wanted to leave your dad. He would do this and that and he would make mistakes but we did have our hard times but look at your life. If you don't forgive each other and learn to give your marriage to God, then look how different your life can be'."
However, Mackenzie won't tolerate Josh's behavior anymore. She promises in her post, "Today is the day I walk away."
E! News has reached out to Mackenzie and Josh for comment.