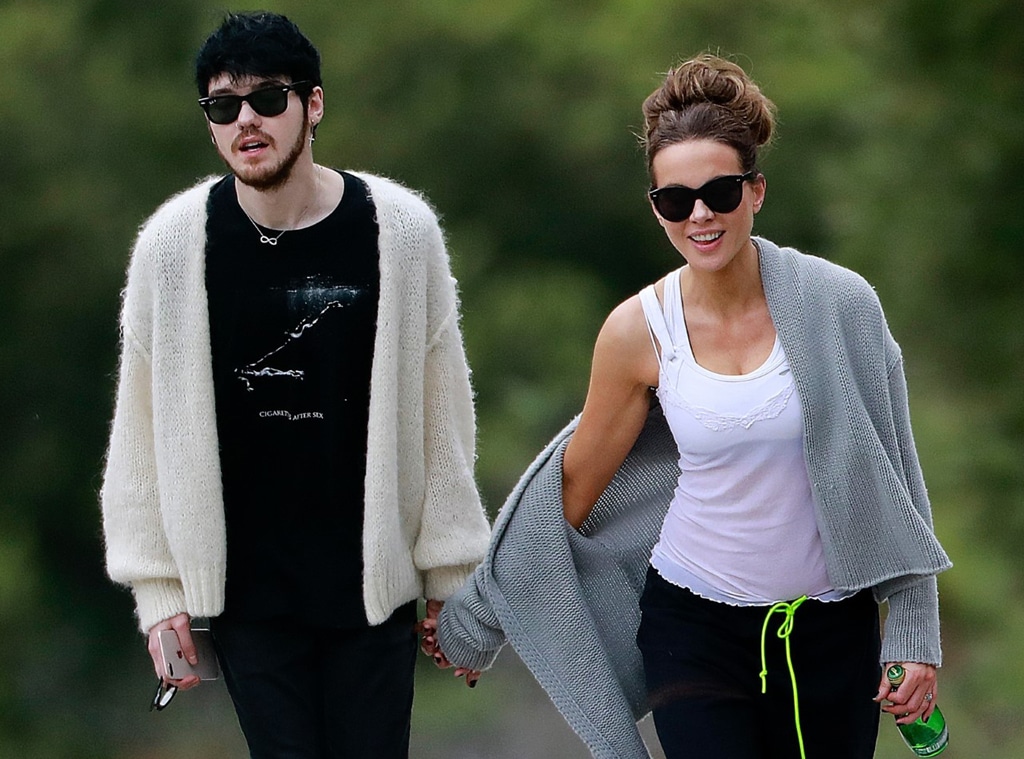 BACKGRID
New couple alert? Kate Beckinsale was recently spotted spending time with singer Goody Grace.
Photos show the 46-year-old Underworld actress and the 22-year-old music artist holding hands while out for a hike together in Los Angeles over the Easter weekend.
"Kate spent Easter weekend at her home in Brentwood with Goody Grace," a source tells E! News. "They stayed in through a rainy few days but came out on Easter afternoon for a walk. They went over to a nearby hiking trail and headed down into the canyon for some fresh air."
"They were very lovey dovey. They held hands the entire way and Goody put his arm around Kate's waist from time to time," the insider adds. "They whispered to each other and giggled. They looked happy and comfortable together."
The sources also adds, "Goody held on to Kate's phone and glasses for her as they walked along chatting."
This possible new romance comes one year after Beckinsale was linked to Saturday Night Live star Pete Davidson. However, despite the photos, neither Beckinsale or Grace have commented publicly on their relationship status.
Watch:
Kate Beckinsale Addresses Relationship With Pete Davidson
Back in Nov. 2019, Beckinsale finalized her divorce from director Len Wiseman, four years after the duo called it quits.
The Serendipity star shares a 21-year-old daughter, Lily Mo Sheen, with actor Michael Sheen.