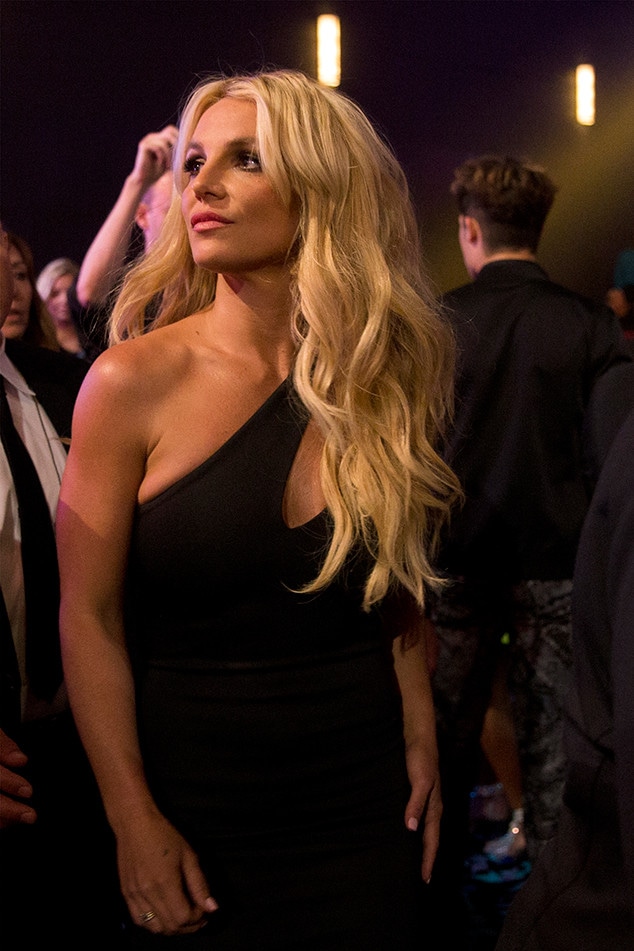 Disney Channel/Image Group LA
Isn't it finally time we left Britney Spears alone?! 
The pop star paused her usual flow of workout videos, fashion photoshoots and inspirational quotes to address her haters. She posted a lengthy message to Instagram on Tuesday urging her followers to think twice before bullying her online. 
"I've read a lot of things online of people criticizing my posts," she wrote, "saying I post the same 15 pictures with the same red background and wearing the same white bathing suit. For me I get really excited about my posts... and I like to share them with you all!!!! I've never owned a white bathing suit before and I simply liked the red background!!!!"
Britney said the comments have "really hurt [her] feelings," adding, "I wanted to share because you really shouldn't be saying all of these mean things to someone you don't even know... this goes for bullying anyone really!!!!!!"
"Hard times like we are currently living through should really teach us to be nice to one another," she wrote. 
Britney, 38, then apologized for those "offended" by photos of horses she recently shared. 
"I think it's important to see things that bring happiness during hard times and making light of a situation can sometimes help people!!!! I love you all …. stay safe …. and be nice!!!!!" she concluded. 
Late last year, Brit spoke out against internet trolls. Her boyfriend Sam Asghari defended her at the time. 
"It's so easy to cyber attack and hide behind their phones and write mean comments, but when they run into you in real life all of the sudden they act like they have been such a huge fan and want a picture," he wrote. "#haterplease."
Next!