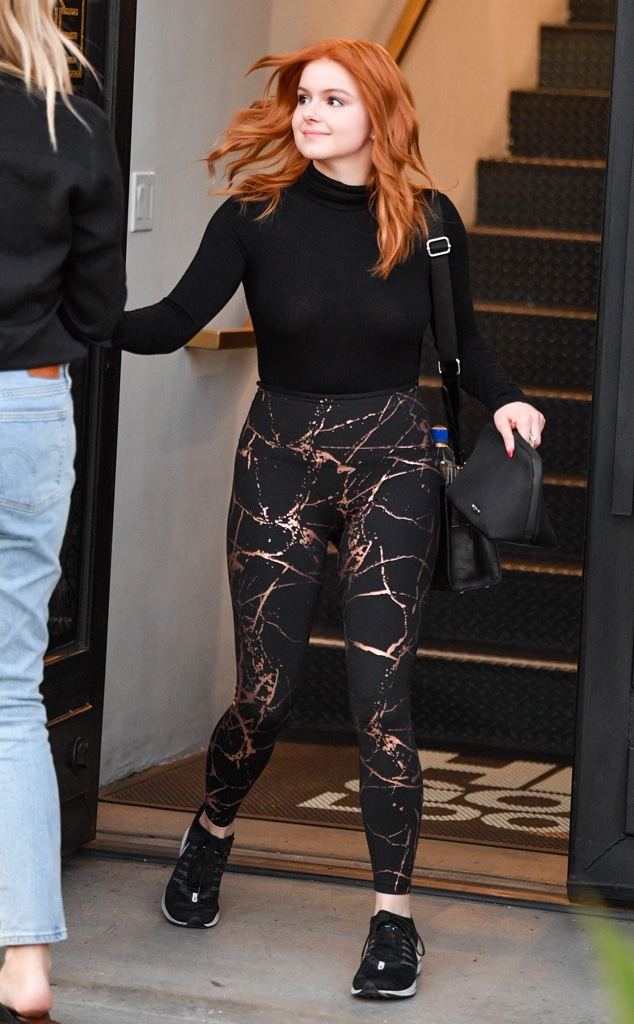 PG/MEGA
Ariel Winter's hair is red hot. 
After officially saying goodbye to Alex Dunphy, the character she's played for more than a decade on the hit ABC series, Modern Family, it looks like the 22-year-old actress was in the mood for a bold hair color change. 
Over on Instagram, the star teased a hair transformation by posting photos of herself with her and her character's signature dark hair, writing, "Bye bye dark hair :) I don't think I'll miss you :)))"
The post spurred anticipation from fans online, including from co-star Sarah Hyland, who commented, "I WANNA SEEEEE."
Her hair colorist, Tabitha Dueñas, also teased the forthcoming dye job on social media on Tuesday, writing, "Bye bye dark hair...see ya, never!!"
Everyone did eventually get to see when the star was snapped by paparazzi leaving Nine Zero One salon in Calif., her newly dyed red-orange hair unmissable as she made her exit. 
Watch:
Ariel Winter's Exclusive Diet, Hair & Blowout Secrets
This isn't the first time Winter has waded into being a redhead. She's been evoking the Little Mermaid on and off for years, including in 2013 and most recently in May 2019.
"Part of yourrrrrr worrrrrld," she fittingly quipped in a caption nearly 10 months ago. 
Now, in addition to saying goodbye to her Modern Family trailer, her character is officially in the past. Bye bye dark hair, indeed.