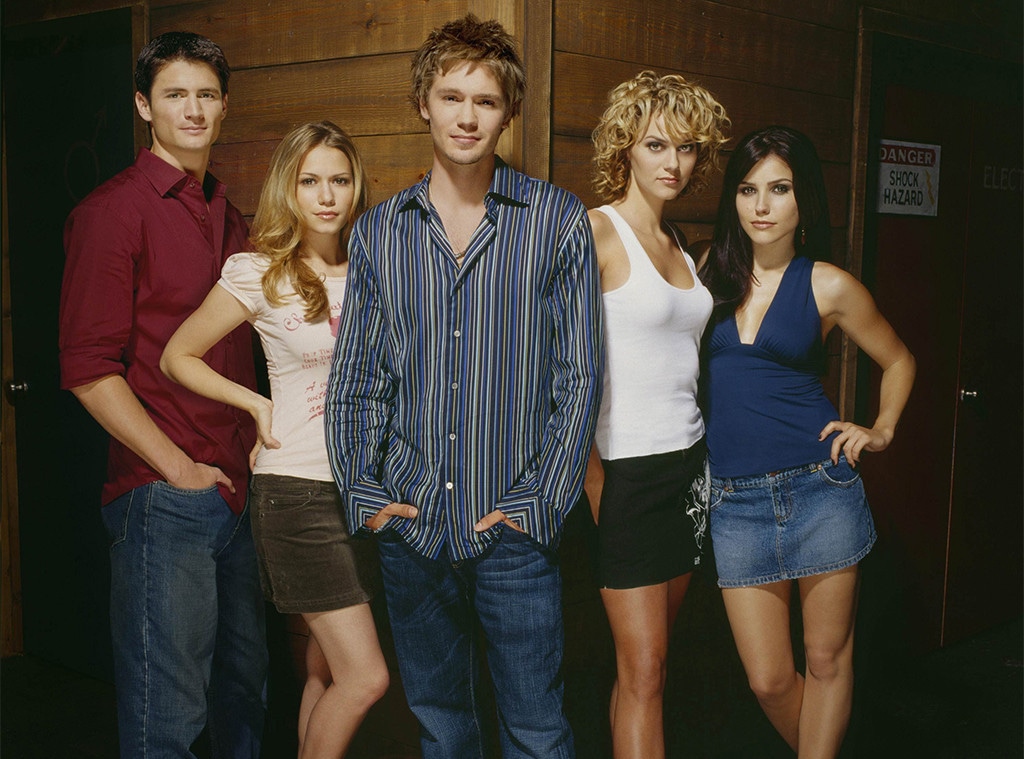 The WB
Sophia Bush is reflecting on her experience on One Tree Hill.
The actress, who portrayed character Brooke Davis on the beloved series for nine seasons, is speaking out about fighting for her character, as well as standing up for herself on the set of the show. In a new episode of Ashley Graham's Pretty Big Deal podcast, Bush recalls voicing her opinion over "inappropriate" scenes.
"I brought a lot [of myself] to her," Bush tells Graham of her character. "I fought a lot with the writers...I was sort of unaware of the power dynamics at play and I would just say things. I'd be like, 'I'm not doing this."
"There was this sort of really weird thing...you look back at it, at the time I didn't realize how inappropriate it was, but again, this is a long time ago. I remember my boss kept writing scenes for me to be in my underwear," Bush recalls. "And I was like, 'I'm not doing this, this is inappropriate. Like, I don't think this is what we should be teaching 16-year-old girls to be doing, and to be seeking validation this way."
At the time of filming, Bush was in her very early 20s, but as she explains, she portraying a high school student.
In response to her refusal, Bush says her boss replied, "Well you're not 16."
"And I said, 'But I'm playing 16, and if you want somebody to do it so badly, get somebody else to do it,'" Bush shares. "And he literally said to me, 'Well you're the one with the big f--king rack everybody wants to see.' And I was like, 'What?! Well, I'm not doing it!'"
After this incident, Bush says she showed up in the next episode wearing a turtleneck "just sort of to be spiteful."
"I was like, 'This is just how I'm gonna dress on the show from now on if you don't stop writing these scenes,'" she tells Graham. "I was really ballsy and I didn't even know it. I just wasn't wanting to perpetuate this sort of behavior that I didn't think was appropriate."
Bush, who did not name the boss in her podcast statements, has previously spoken out against OTH showrunner Mark Schwahn and the "unhealthy" work environment.
In 2017, 18 cast and crew members of One Tree Hill wrote a letter accusing their former showrunner of sexual harassment. Additionally, Bush, Hilarie Burton, Bethany Joy Lenz and Jana Kramer showed their support for Audrey Wauchope, a colleague who also accused Schwahn of sexual harassment. Following the allegations in 2017, Schwahn, whose rep declined to comment on the claims at the time, was suspended from his then-series The Royals, and did not return to the show following an investigation.
You can listen to Bush's comments on her One Tree Hill experience in the podcast episode above.