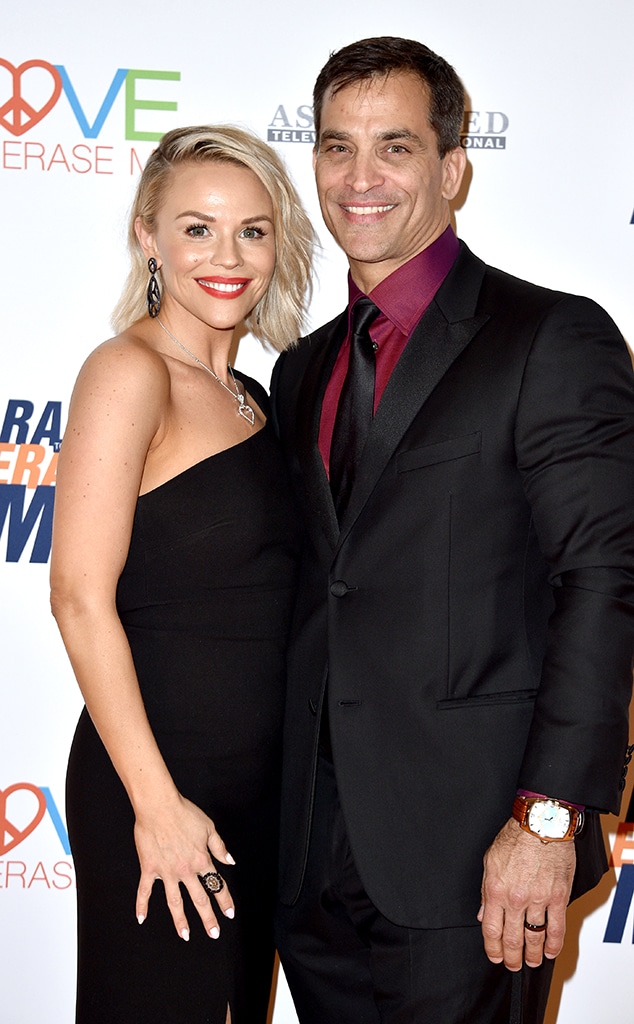 Stewart Cook/Shutterstock
And a baby makes four! 
On Tuesday, Johnathon Schaech and wife Julie Solomon announced that they are expecting their second child together. Taking to social media to share the exciting news, Solomon posted a sweet series of pictures of her growing up, which she, the DC's Legends of Tomorrow star and their son Camden, 6, were all adorably cradling.
"After months of living under the veil of dark lies and deceitful boomerangs, our family of 3 are happy to announce that we're growing our tribe!" Solomon captioned her post. "Baby Schaech #2 is coming this summer. I'm excited to finally share this news because between the growing bump, my ever fading jawline and all the bagels I've been eating, it was physically becoming impossible to hide."
Baby no. 2 wasn't the only announcement The Influencer podcast host made. She also shared that she'll be more open with her pregnancy this time around, which Solomon said she had been working on in recent months.
"Honestly though, I am not someone who tends to share a lot of my personal / home life on social platforms," her post continued. "I am also someone who wasn't always comfortable with celebrating and savoring moments. I'm grateful, and then I'm quick to get moving to the next thing because I got stuff to accomplish."
She added, "However I've been working a lot on that over the last few years because I know how important healthy vulnerability and openness is in community, and feel really excited to share personal celebrations and challenges with you this year… This pregnancy journey has been vastly different than the first for a multitude of reasons (health, emotional, work, already being a mom etc.)"
Watch:
Deaf Baby Hears Mother's Voice for First Time
Schaech and Solomon have been married since 2013. The longtime loves tied the knot in a secret ceremony with "just a small group of family and friends on the beach at sunset," according to the Ray Donovan star.
At the time, Solomon was pregnant with Camden and welcomed the couple's first child two months later. "It all makes sense now," the new father said after his son was born. "We are so happy and beyond excited — life has just begun."