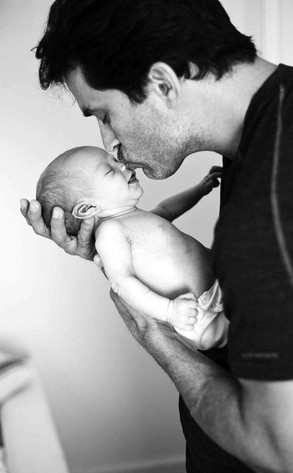 Twitter
It really doesn't get much cuter than this, folks.
Johnathon Schaech proved he's a proud papa when he took to Twitter on Thursday and posted this ridiculously adorable photo of himself gently placing a wet one on his little one.
"Camden Quinn — Daddy loves you!!!" tweeted the 43-year-old Ray Donovan star along with the precious pic.
Not to be outdone, wife Julie Solomon also served up a little Throwback Thursday action of her own with a sweet snap of her cradling the couple's bundle of joy.
"#tbt to last week, when my 3-week-old was a 2-week-old," the 29-year-old mom captioned the Instagram photo.