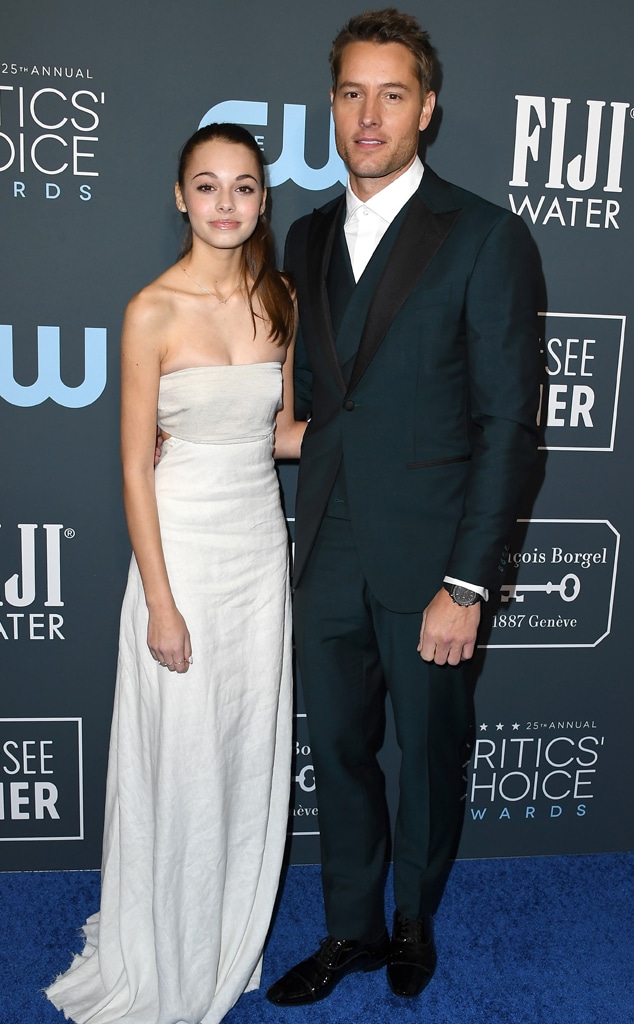 Steve Granitz/WireImage
The 2020 Critics' Choice Awards were a family affair!
For Sunday's big award show, several nominated stars, including Justin Hartley, Joaquin Phoenix, Phoebe Waller-Bridge, Alex Borstein and more, brought their loved ones along as their plus ones.
For the This Is Us star, Hartley celebrated his nomination for Best Supporting Actor in a Drama Series and the show's Best Drama Series nom with his 15-year-old daughter Isabella Hartley, who he shares with ex, Lindsay Hartley, by his side. Before heading the Critics' Choice Awards, the father-daughter duo posed for some adorable pictures, which the actor proudly shared on Instagram.
Phoenix had a siblings' night out with his sister Rain Phoenix, who was on hand to celebrate the Joker star's Best Actor win. His portrayal of the comic book villain also won Best Actor in a Drama at the 2020 Golden Globes.
Kevin Mazur/Getty Images for Critics Choice Association
Despite the family love, the star couldn't help but gush over Jennifer Lopez during her acceptance speech.
"This is a bit of a random shout-out," she began. "But you have no idea how you can accidentally inspire people just by doing your work, and somebody inspired this show in a way that you'll never know, and that's J. Lo!"
She continued, "I don't know where she is, but I decided that the Priest's favorite song was 'Jenny from the Block,' and it opened the entire character up for me. So, I don't know where she is, but that's really genuine, so thank you, thank you J.Lo."
Borstein's family was in the house as well. The Marvelous Mrs. Maisel star brought her proud father Irv Borstein as her Critics' Choice date and gave him a sweet shout-out during her Best Supporting Actress in a Comedy Series speech.
"This is a huge honor but not a huge surprise because I was raised by two of the harshest critics in the world," she told the audience. "One of them is here with me tonight, my father. My parents were able to in a single breath tell me that they love me, that I was the greatest thing since sliced bread but also that I ate too much bread, that I should stop eating so much bread, that I was starting to look like bread." 
"This is dedicated to you mo, you are the greatest critics in the world. You fostered my quirks and you fueled my flames, you made me funny," Borstein went on. "You made me have children, which cracked me open and helped me find my heart, which was you guys. Thank you all."
Irv also joined her on the red carpet and was beaming over his daughter's success. "[I'm] absolutely proud of her," he told E! News. "I'm very proud."