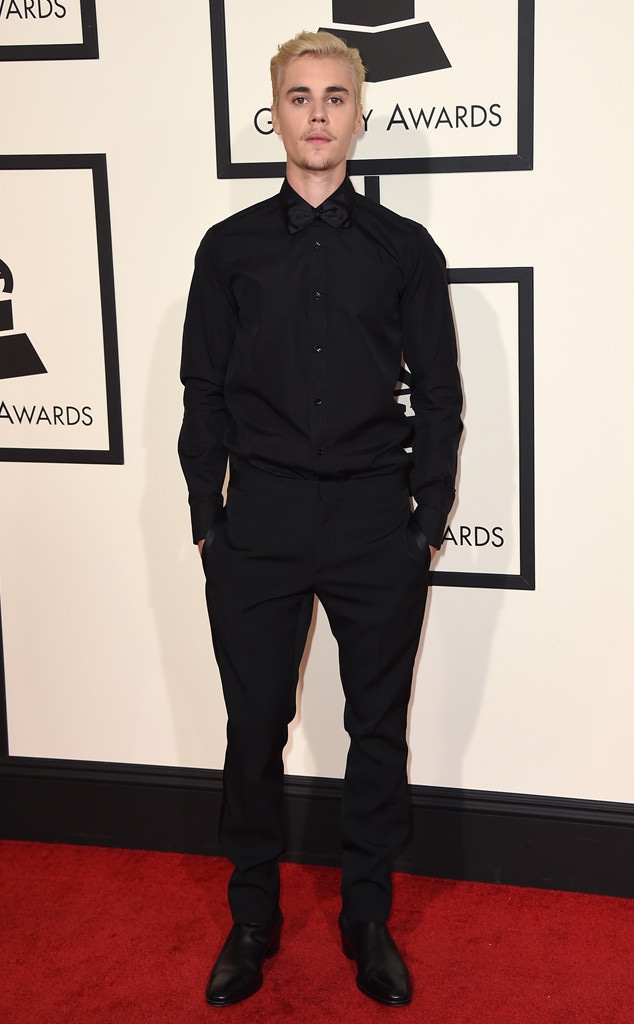 Jordan Strauss/Invision/AP
Justin Bieber is ready to give fans a full circle look at his life and career trajectory. 
On Tuesday, Dec. 31, YouTube Originals announced that they were teaming up with the 25-year-old pop singer for Bieber's first-ever docuseries, Justin Bieber: Seasons. he had recently teased on Instagram that a new "docu-series" was in the works but offered no other details.
The series will bring Bieber back to YouTube and take a deep look at the star's rise to fame. The docuseries, according to a press release, will serve as a homecoming for the "U Smile" singer who was discovered on the global platform in 2007. 
Of the docuseries, Bieber said, "When I was getting started, YouTube provided me a platform and a community where I could share music, experiences and moments with my fans. It feels great to partner with YouTube for this original documentary series. I want my fans to be part of this journey." 
Justin Bieber: Season will be a 10-episode original documentary that'll give fans a closer look at the making of Bieber's album in four years. 
It's safe to say that docuseries will be a raw, powerful and intimate portrayal of Bieber's artistic process of creating new music and fans will also get to learn more about his motivation for the new album as told by those close to Bieber—his closest confidants, friends, collaborators and the artist himself. 
Much to fans' delight, the 10-episode docuseries will also feature a behind-the-scenes look at his private life, including never-before-scene footage of his wedding to 23-year-old model Hailey Bieber. 
The two tied the knot in September 2018 but threw a bigger and more lavish wedding earlier this year in South Carolina. 
This latest announcement comes weeks after Bieber posted cryptic messages with a series of dates on Instagram, teasing a new docu-series, as well as a new tour, album and single, "Yummy," the latter of which is set for release on January 3.
Earlier in December, the "Sorry" singer wrote "2020" via Instagram Stories and then back in October, he also pledged to "release an album before Christmas" if his Instagram post, which has since been deleted, generated at least 20 million likes.
Earlier this month, an insider also told E! News that "the album is pretty much done and it will be out soon."
"They are putting on the finishing touches and aiming for early 2020," the source added. "Justin is very excited to share new music and get out on the road again. It's been a long time coming and he's feeling very ready." 
Robert O'Neil / SplashNews.com
Ready, indeed.
Fans will also see Bieber reflect on the trials and tribulations of growing up in the public eye, in his upcoming YouTube Originals docuseries, as he invites fans on the journey leading up to the release of the most personal album of his career.
It's safe to say Bieber is closing out the decade on a strong note and ready to take on 2020. 
After all, he's closing out 2019 as the most subscribed artist on the platform with 47.6 million subscribers and appears in six videos with over one billion views. He also has over 19 billion views on his Official Artist Channel. 
Justin Bieber: Seasons will be executive produced by Scooter Braun, Allison Kaye and Scott Manson as well as Bieber himself. The YouTube Originals docuseries is set to premiere Monday, January 27 with new episodes launching each Monday and Wednesday. 
Watch:
Hailey & Justin Bieber Get Married Again in Lavish Southern Ceremony