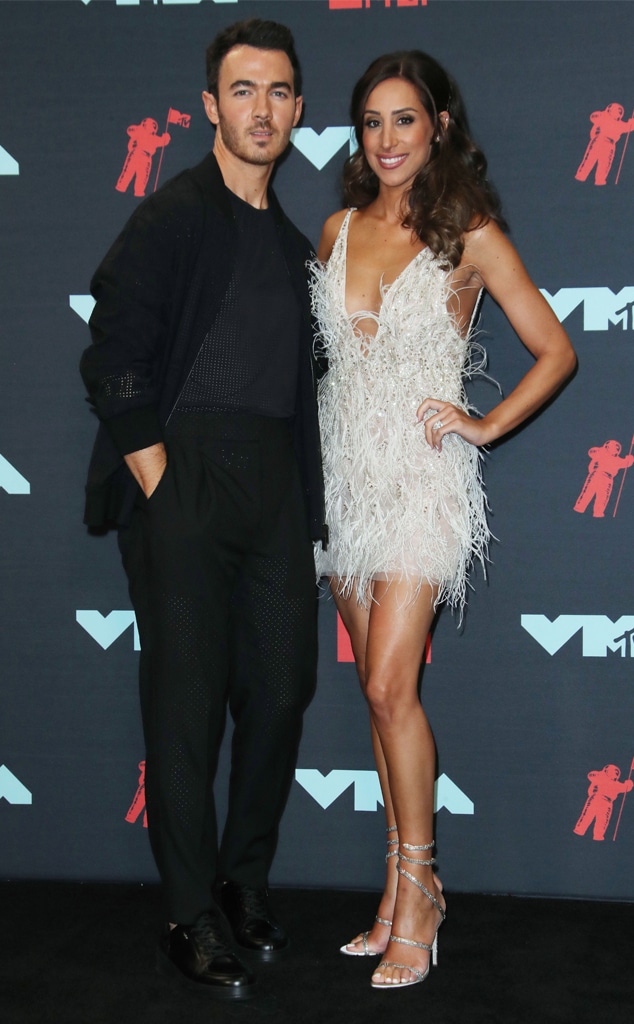 Matt Baron/Shutterstock
Kevin Jonas is such a lovebug!
On Thursday, the Jonas Brothers rocker gave his wife Danielle Jonas a sweet shout-out on their 10th wedding anniversary. Posting several adorable pictures from their 2009 nuptials, the father of two couldn't help but gush over his longtime love in his touching tribute.
"It is traditional for a husband to forget the anniversary of his marriage and how many years he's been married," the Grammy-nominated star's post began. "As you can tell today, that is not the case here. I remember the date we met may 23rd. The date we got engaged July 2nd, And of course the date we were married December 19th. I remember these not because I'm good with numbers. (I'm a musician, after all.) I remember them because they are the three most important days of my life."
 
He continued, "I guess not counting my birthday, since if I wasn't born, I never would have met Dani."
"My wife of ten years," Kevin wrote. "My best friend of twelve years. The love of my life. I can not explain how amazing it is to look back on our journey together and to see how much we have grown together! You help me see my true potential in all things. You make me better, stronger, and show me what love is every day."
Kevin and Danielle tied the knot in a romantic winter ceremony at Oheka Castle on Long Island. Joined by brothers Nick Jonas and Joe Jonas, who served as their older bro's best men, the couple braved a blizzard to say "I do," marking the beginning of their sweet love story. Since then, the couple has welcomed two daughters Alena, 5, and Valentina, 3, who are the musician's biggest fans.
Watch:
Jonas Brothers Talk New Album & Going on Tour at 2019 BBMAs
In his post, Kevin praised Danielle for being an amazing mother to their daughters and ended it with a sweet vow to his wife.
"So what I will say to my best friend, mother of my children, and forever love," he concluded. "This is just the beginning, we haven't even started our journey and I can not wait for the next 10 and then the next. I love you to the moon and back."
According to Danielle, she'll never stop supporting her rocker hubby. Speaking to E! News exclusively, she said she loves watching Kevin do his thing on stage.
"Seeing Kevin on stage again and seeing that smile he always had...he had this smile at home but there's another smile and a like, attitude when he's up there," she raved. "And he's truly having the best time of his life. It feels very good to see that."