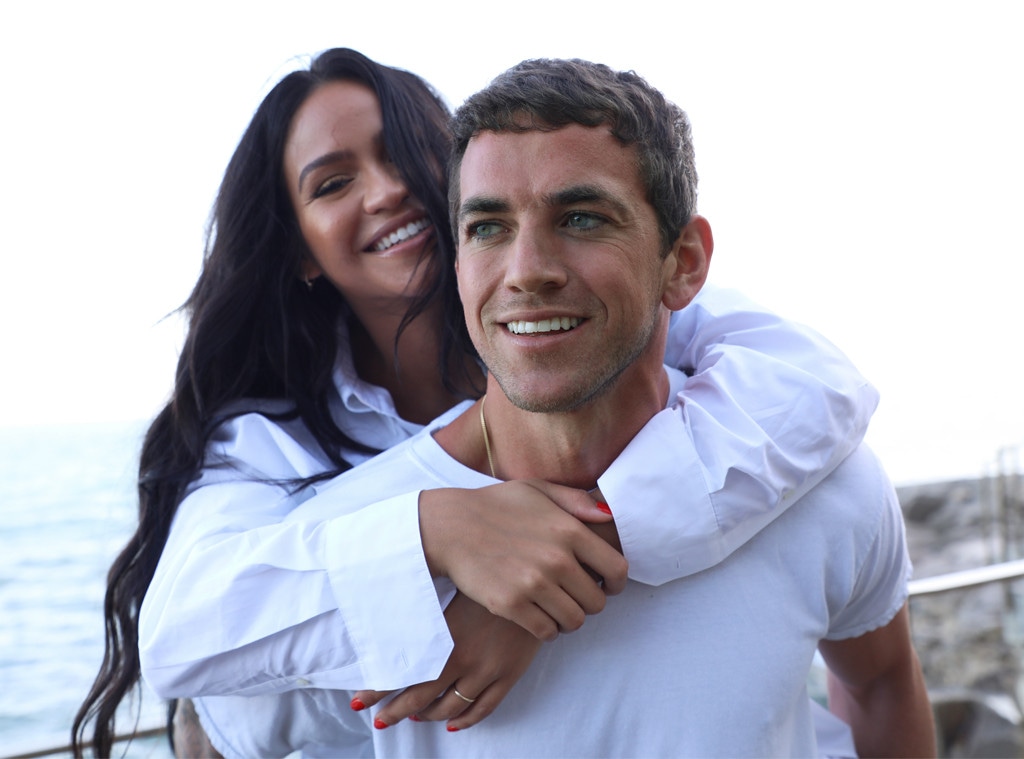 Mike Miller
Cassie is loving motherhood so far. 
The 33-year-old singer welcomed her first child, a baby girl named Frankie Fine, with husband Alex Fine, TMZ reported. According to the outlet, their baby girl was born on Friday, Dec. 6 and weighed in at 8 lbs., 4 oz. 
The couple's birth announcement comes about five months after they revealed their pregnancy news. Cassie and Alex told E! News in a joint statement in June that they "couldn't be more excited and happy to have this little girl come into our lives. We are so blessed." 
Now, Cassie is loving every minute of her new role as mother to her baby girl.
According to an E! News source, "Cassie and Alex welcomed their baby girl on Friday and got to bring her back home on Sunday. The delivery went smoothly but was a long process."
The insider adds that Cassie and her daughter are "doing great" and that the "Me & You" singer is "soaking in time at home with Alex" as they adjust to this new chapter of their life as parents. 
Prior to their daughter's arrival, Alex, a competitive bull rider and celebrity trainer, penned an emotional letter to baby Frankie, writing that he'll show her "the greatest love and affection now and forever." 
He continued: "I never thought my heart could grow bigger after meeting your mother... then I found out we were having you and I instantly felt a love that is so indescribable. I promise to be at every dance recital, concert, sporting event, school plays whatever you decide to do I will be there and support you. I am your number one fan."
According to the insider, Alex has been "great help trying to make sure Cassie gets enough rest." However, the new mom is understandably "mesmerized by Frankie and doesn't want to leave her side." 
The insider continued: "They want to wait a few more days before they have visitors over but they have been sending photos of their baby girl to all of their friends and showing her off. They are both so in love and so overjoyed they have a healthy baby." 
In August, two months after their pregnancy announcement, the couple revealed that they were engaged. And only a month after announcing their engagement, the happy couple got married in an intimate ceremony in Malibu, Calif. 
After marrying Alex, Cassie took to Instagram to share with her fans and followers that she was ready for the next chapter in her life and to enjoy it by letting her guard down. 
"I am just excited to let my guard down and just be myself and stop overthinking everything and stop trying to be perfect all the time because it's not real," she said on the social media platform. "Perfection is not real."
But it looks like her baby girl Frankie and the love she feels for her is perfection. 
Watch:
Sean "Diddy" Combs & Cassie Ventura Break Up