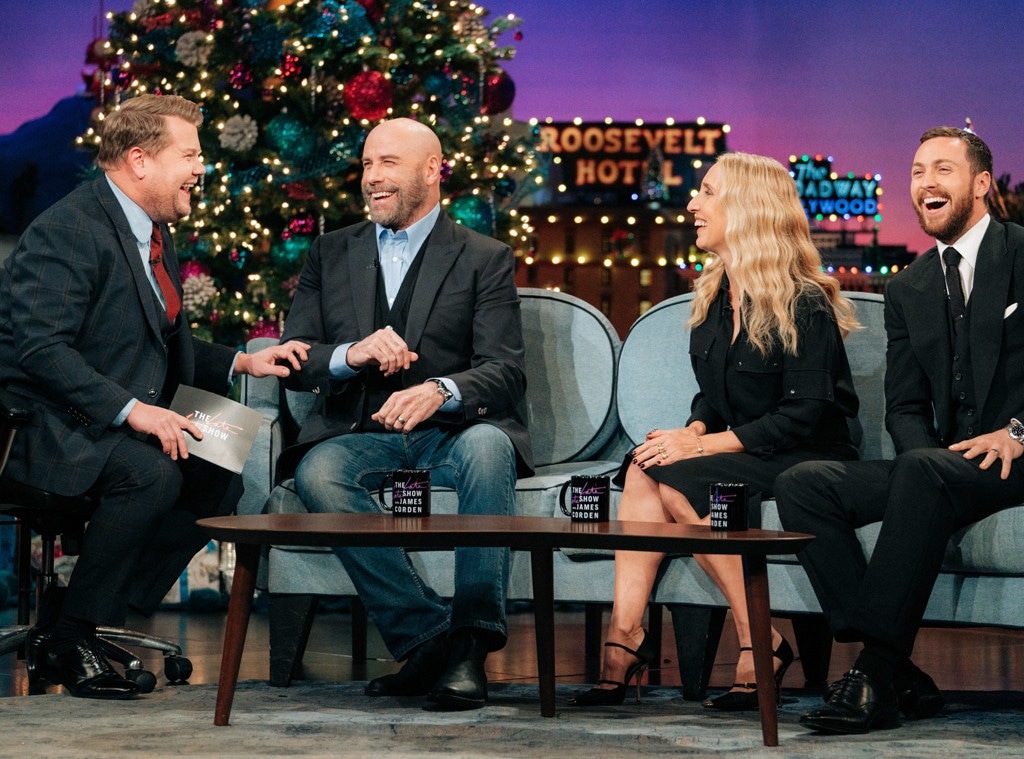 Terence Patrick/CBS
When John Travolta passes go, he actually collects $200.
During an appearance on Wednesday's The Late Late Show, the Grease alum, in a completely random share, revealed that when he plays Monopoly, he switches out the fake money for real money. Yes, he has that much expendable cash.
Fellow guests Aaron Taylor-Johnson and Sam Taylor-Johnson were the ones to bring the classic board game into the conversation. Speaking of their holiday traditions, the couple told host James Corden that when they play Monopoly during the holiday season, it usually lasts three days and gets highly competitive.
Then, John chimed in with his own idea for upping the stakes. "Did you ever replace the money with real money?" he asked. Without missing a beat, Sam said, "No!" As the actor responded, "That's the way to do it."
And then, saying what we were all thinking, James quipped, "John, we get it. You're rich. We get it."
Needing all the possible tea about this, the host then asked, "Hang on, you have played Monopoly with real cash?"
His expensive habit got even less relatable when the Pulp Fiction actor responded, "Yes, but look, it's $20, it's $100. I think the totality is $2,000, I think, if you replace the whole thing." Who knew a board game could be so profitable?
Completely blown away, the host asked the Saturday Night Fever alum another question. "What are you like in Vegas?" But don't worry, everyone. That's not Danny Zuko's vibe.
As he revealed, "I don't do that."
Watch:
John Travolta & Olivia Newton-John Reunite at "Grease" Celebration
Now, go ahead and pass go to watch the star explain why he prefers to do all of his Christmas shopping in the middle of the night.