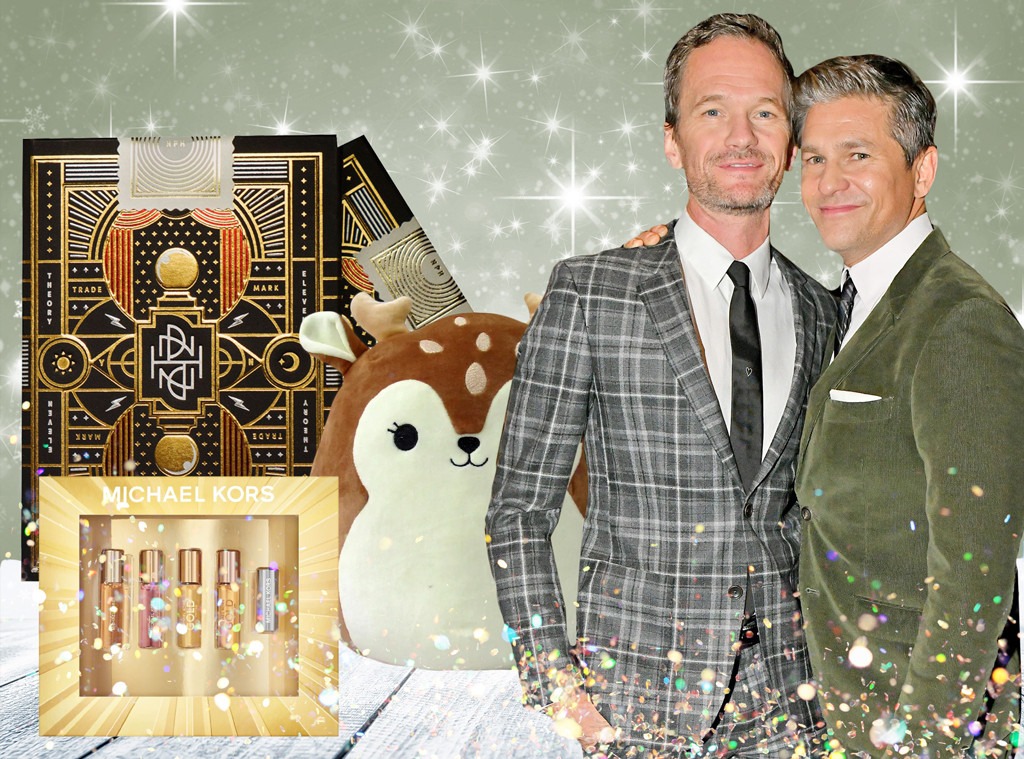 We love these products, and we hope you do too. E! has affiliate relationships, so we may get a small share of the revenue from your purchases. Items are sold by the retailer, not E!.
If anyone gets into the holiday spirit, it's Neil Patrick Harris and David Burtka. The celebrity couple have partnered with Walgreens this holiday season—starring in a series of hilarious spots showing different chaotic situations that happen around the holidays where Walgreens can help—and chatted with E! News about the campaign.
The holidays can be crazy, what real-life moments are you guys honing in on?
NPH: Rather than long extensive spots, these are small singular spots. There are more comedic ideas in our busy lives, like we will forget to get a last-minute gift for our kids and it will be Christmas Eve and there are few options, one being a trip to Walgreens. There is also a spot where one of us is very sick at the last minute and getting flu and cold medicine is great for that. Uncoiling Christmas lights. 
DB: Stocking stuffers. Holiday card pickup. 
Was there something that you were surprised by? Like an item you didn't realize you could get at Walgreens?
NPH: There were more toys at Walgreens than I was expecting. When I grew up in New Mexico we used Walgreens a lot, but I felt like there was just a single toy aisle and that was it and the toys were generic in nature. But now there are Legos and Squishmallows and L.O.L. Dolls and all kinds of brand-name products.
DB: I was surprised that they had a lot of beauty products and fragrances that people would enjoy.
NPH: You know what you can get there now? Neil Patrick Harris playing cards. Walgreens is the No. 1 place that people go for playing cards. 
DB: They need to start carrying my book next.
Neil and David aren't kidding—check out the gift guide below for just some of the great gifts available at Walgreens, plus a few extra holiday must-haves.
Birchbox Limited Edition: Countdown to Beauty 2019
Yankee Candle Holiday Gift Set
This candle gift set includes three popular seasonal scents: Christmas Cookie, Balsam & Cedar and Sparkling Cinnamon. This breakaway set allows you to separate the boxes candles into individual gifts or give all three together, making it great to have on hand for last-minute moments.
—Originally published Nov. 19, 2019, at 4 a.m. PT
Need more gift inspo? Shop all of our holiday gift guides!