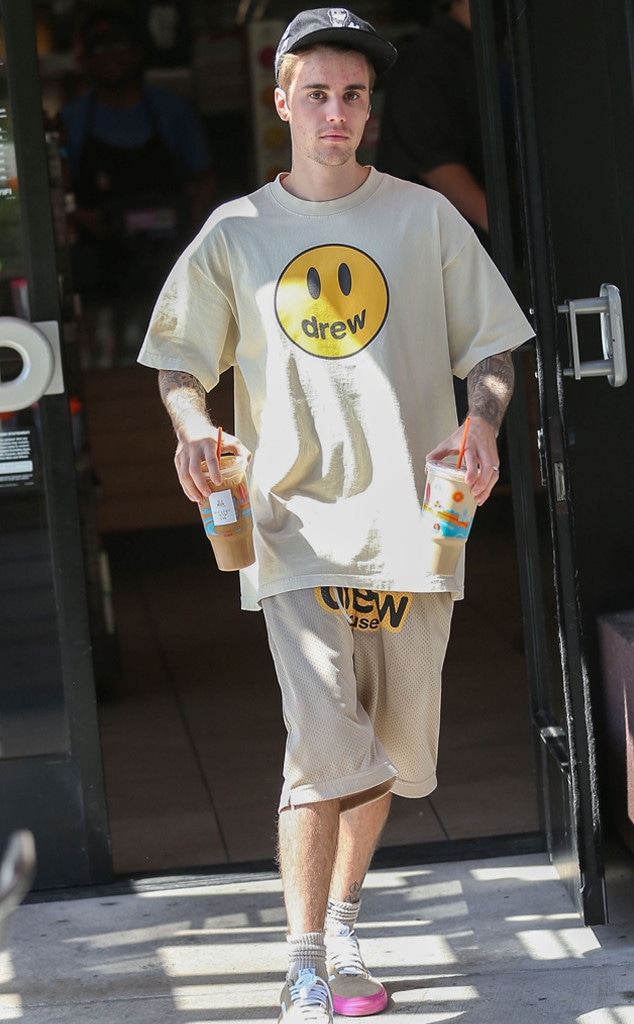 Broadimage/Shutterstock
Justin Bieber seems to be in the giving mood.
The singer teased that new music is on the way—and just in time for the holidays. But, there's a catch, of course. "If this gets 20 million likes," read a screenshot he posted on Instagram, "Justin Bieber will release an album before Christmas."
Intriguing, right? "Share it, like it, post in your story, I gotta see the demand ;)," he wrote in the caption. "Love you guys pumped for it! I'm almost done but your support will make me move faster."
Naturally, the likes came flooding in. In less than 24 hours, the "Sorry" singer had already raked in nearly 6 million likes. So, just 14 million to go! But who's counting? His famous friends are helping get the word out. Scooter Braun, Cruz Beckham, DJ Khalid and Logan Paul shared the superstar's posts to score more likes.
If the Drew House designer reaches his goal, this will be his first album drop in four years. But it may not seem like that much time has passed. After all, Bieber has been featured on several singles, including Dan + Shay's "10,000 Hours."
Bieber didn't go into detail about what kind of music he'll be releasing, but with the big drop being so close to the holidays, maybe he'll bless fans with another Christmas album.
Back in 2011, the singer released his holiday album, Under the Mistletoe, which featured a mix of classic covers and original festive medleys. He even teamed up with the Queen of Christmas herself, Mariah Carey for a duet of her timeless hit "All I Want For Christmas Is You."
What are you waiting for? Go like Bieber's Instagram post now!