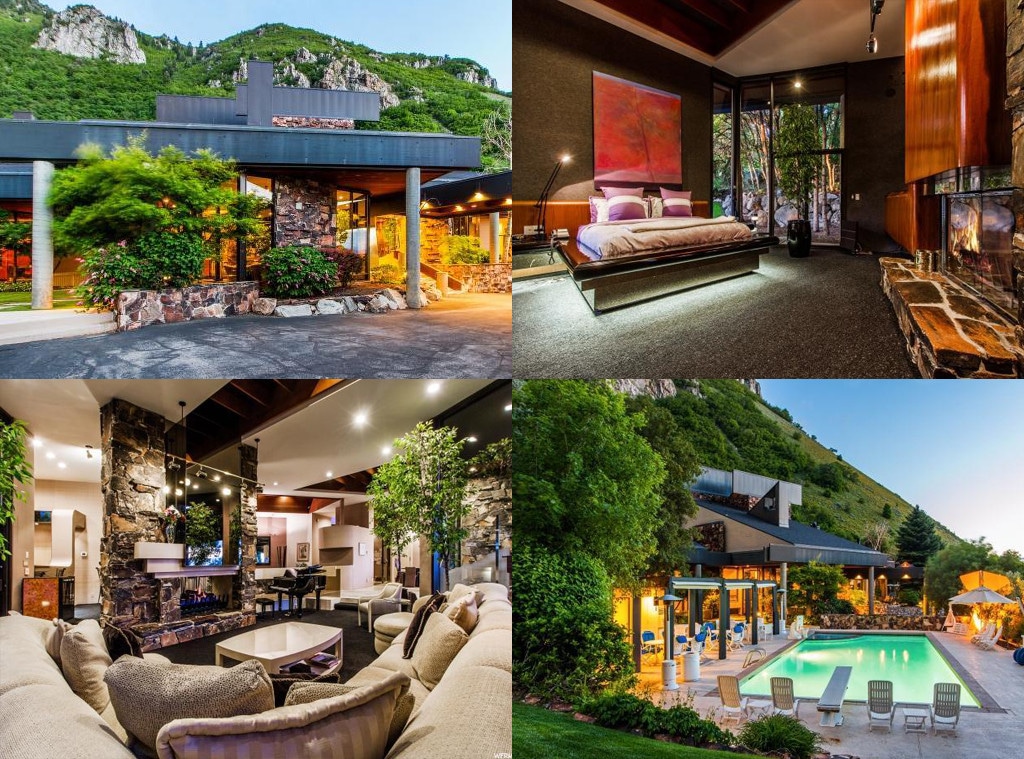 Movoto
Post Malone is definitely going to be hitting the slopes this winter season.
For the past year, the rapper has been living in the peaceful, quiet mountains of Northern Utah following a hectic year in the spotlight. In a recent interview with Zane Lowe on Apple Music's Beats 1, the artist revealed that he moved to the suburbs of Salt Lake City to get "away from the grind."
"Being in Utah and being away from the grind and from everybody else and it's just me with my video games and cold one that feels good to me," he shared as he sipped wine in Provence, France.
It's no wonder the star loves his new life in the relatively secluded home. According to the listing, Post has everything a person could wish for: a wine cellar, workout room, basketball court, pool and fully-outfitted outdoor kitchen. Plus, he has more than enough space to accommodate guests, with five bedrooms and six baths.
Moreover, the star said he is currently in the process of building a studio in the home. This will be a great addition to the large office space that is built on the 12,072 sq. ft. estate. 
According to the listing, the homeowner was seeking $3,950,000 for the house, which is a steal by Hollywood's standards.
The 24-year-old formerly lived in the San Fernando Valley before moving out of the residence in early 2018.
And it was a good thing he got out when he did. In Sept. 2018, the artist's former home was broken into and burgled of nearly $20,000 in items. At the time, it was reported that the burglars shouted, "Where's Post Malone?" They also pistol-whipped the new owners.
When discussing the incident with Zane he said, "You never know what's going to happen next." Post also said this terrifying crime inspired the song "Paranoid."
Luckily, he's since found his "oasis" in Utah.