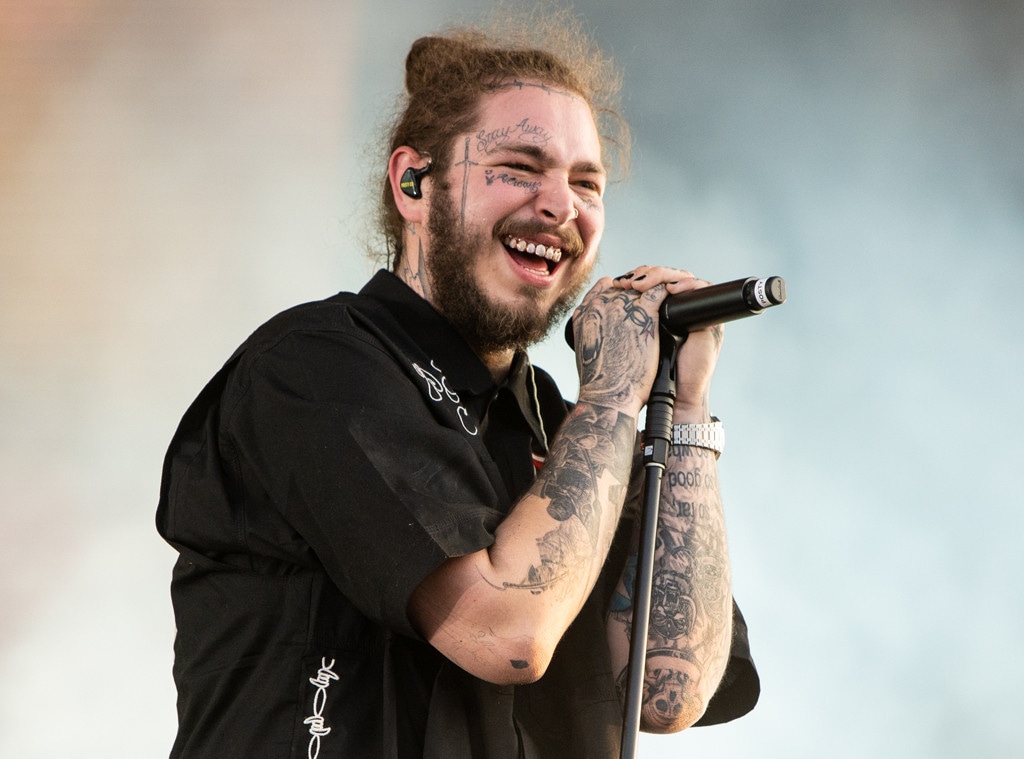 Lorne Thomson/Redferns
Post Malone has been having a rough week... or two.
The rapper's former San Fernando Valley residence was broken into on Sept. 1, and the burglars reportedly got away with nearly $20,000 worth in items. And to make matters worse, while the thieves were inside the home, they reportedly shouted, "Where's Post Malone?" They also allegedly pistol-whipped the current resident, although the homeowners have no affiliation with the artist, who moved out of the estate several months ago. 
The recent break-in at his former home comes just weeks after the "Psycho" rapper's plane was forced to make an emergency landing after the plane's wheels blew out on Aug. 21. Post Malone and the other passengers were then re-routed to Stewart Airport in New York. "i landed guys. thank you for your prayers. can't believe how many people wished death on me on this website. f--k you. but not today," the star wrote on Twitter. 
Watch:
Post Malone Involved in Car Crash After Plane Emergency
However, his bad luck didn't end there. Just weeks later, the rapper was a passenger in a Rolls-Royce, which happened to be involved in a car crash with a Kia. The watch commander told E! News no one was injured and everyone was able to walk away from the scene of the crash. Following the incident, the 23-year-old joked on Twitter: "god must hate me lol."
It may not be much of a comfort for Posty, but he isn't alone in being targeted by thieves. Artists like Wiz Khalifa, John Mayer and Christina Milian have had their homes broken into in recent weeks. According to TMZ, the "Your Body is a Wonderland" star's Beverly Hills home was broken into and robbed of an estimated $200,000. 
Let's hope Post Malone has good luck coming his way.