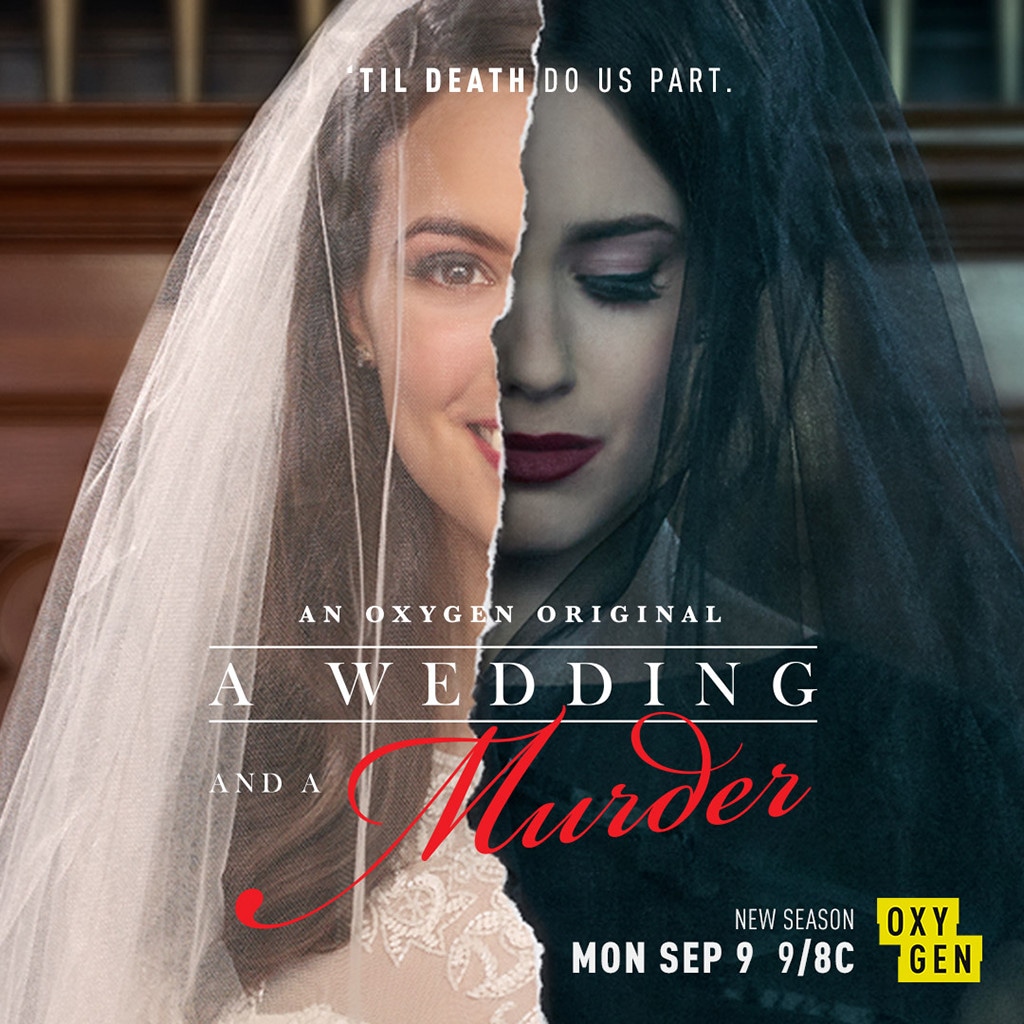 Oxygen
For Oxygen's A Wedding and a Murder, "'til death do you part" has a whole new meaning.
E! News has your exclusive sneak peek at the return of the Oxygen series that examines the stories of brides, grooms and newlyweds whose lives turn into horror stories following a horrific crime. Each hour-long installment chronicles romances that sometimes disintegrate into betrayal, devastation and...murder. The true-crime show returns on Monday, Sept. 9 at 9 p.m. and moves to its regular 8 p.m. timeslot on Monday, Sept. 16.
"From the bride and groom, to a family member, or even a jealous wedding guest – anyone could be the victim or suspect when marriage serves as the powerful catalyst for murder," Oxygen says about the new season.
This season, A Wedding and a Murder will take on cases like the disappearance of John and Linda Sohus, newlyweds who mysteriously vanished after a family revelation, as well as the case of Harold "Skeeter" Lyerla and Cynthia Lynn Knox, a couple who got married in Las Vegas. Little did Skeeter and Cynthia know their marriage would trigger a mysterious murder plot and a decades-long investigation.
A Wedding and a Murder hails from Leepson Bounds Entertainment with David Leepson, Mary Bissell and Stephanie Lydecker serving as executive producers.
New episodes begin Monday, Sept. 9 at 9 p.m., regular timeslot debut Monday, Sept. 16 at 8 p.m. on Oxygen. Be on the lookout for more true crime content from Oxygen, including a new two-hour documentary, Kim Kardashian: The Justice Project.
(E! and Oxygen are both part of the NBCUniversal family.)