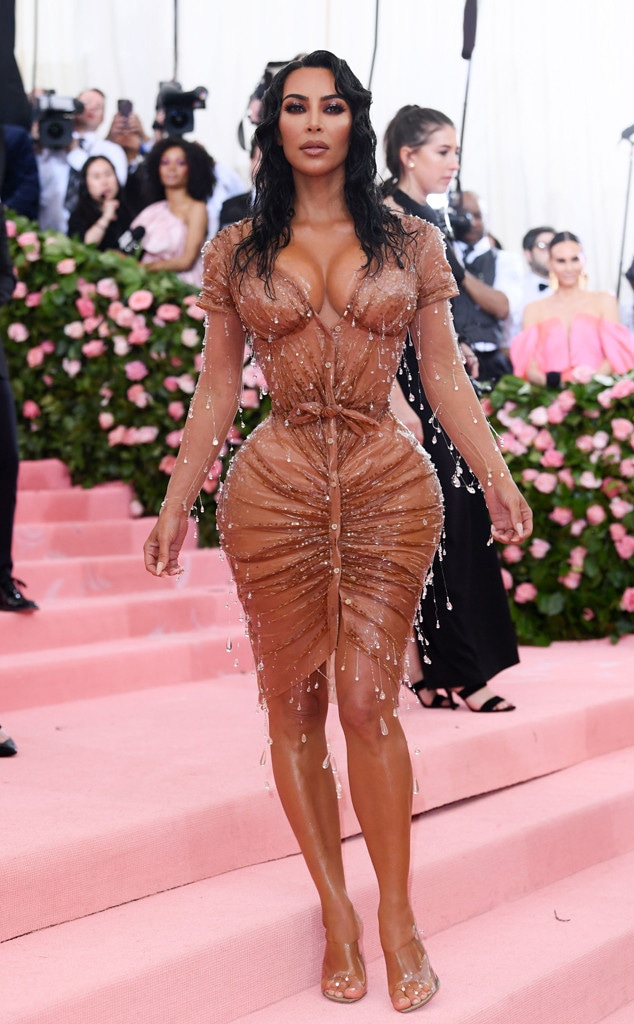 David Fisher/REX/Shutterstock
Kim Kardashian is expanding her TV empire with a new show on Oxygen.
Currently titled Kim Kardashian: The Justice Project, the new 2-hour documentary follows Kim's efforts to "secure freedom for Americans who she believes have been wronged by the justice system." According to a press release, the project promises "an exclusive, never before seen look inside her mission to tackle on of America's most controversial subjects."
Kim is on board as an executive producer alongside Bunim Murray Productions with Gil Goldschein, Julie Pizzi and Farnaz Farjam also executive producing.
Kim Kardashian: The Justice Project comes after Kim worked to free Alice Marie Johnson and decision to pursue her law degree.
The new documentary is part of a robust slate of new programming from Oxygen with Ice-T, Mark Wahlberg, Nancy Grace and more all involved with projects.
"Oxygen is tremendously excited to work with some of the biggest names in the industry on such important projects," Rod Aissa, executive vice president of original programming and development at Oxygen, said in a statement. "This year we've increased our original hours by more than 30 percent, and we'll keep ramping up our programming efforts as more fans flock to the network to experience best in class content."
Other new shows and specials include:
Injustice with Nancy Grace
A new standalone true crime series set to expose "riveting stories involving unclear motives, botched investigations, wrongful accusations, unjust sentencing and suppressed evidence that will keep viewers on bated breath until the final resolve." The show will feature interviews, archival footage, and reenactments, with every episode told through the perspective of Nancy Grace.
The DNA of Murder with Paul Holes
This new series follows Paul Holes, the man who spent two decades looking for the Golden State Killer, as he looks at cold cases.
 
Relentless with Kate Snow
Journalist Kate Snow spotlights families going to incredible lengths to find answers about their loved ones' deaths.
Truth & Justice: The West Memphis Three
This true crime series is based on the successful podcast Truth & Justice and will feature host Bob Ruff as he re-investigates the notorious West Memphis Three case.
The Lover's Lane Murders
A group of former FBI agents led by Jim Clemente investigate the four double murders that occurred between 1986-1990 along Virginia's Colonial Parkway.
Other projects in development include: Exploited, a series from Wahlberg about DeliverFund's on-going work to end the US sex trafficking epidemic; Framed By the Killer, a new series from Ice-T about elaborate murder mysteries; Florida Man, a series about Florida murders; and The Jane Do Murders, a new series about unidentified murder victims.
No premiere dates were immediately given.
(E! and Oxygen are both part of the NBCUniversal family.)