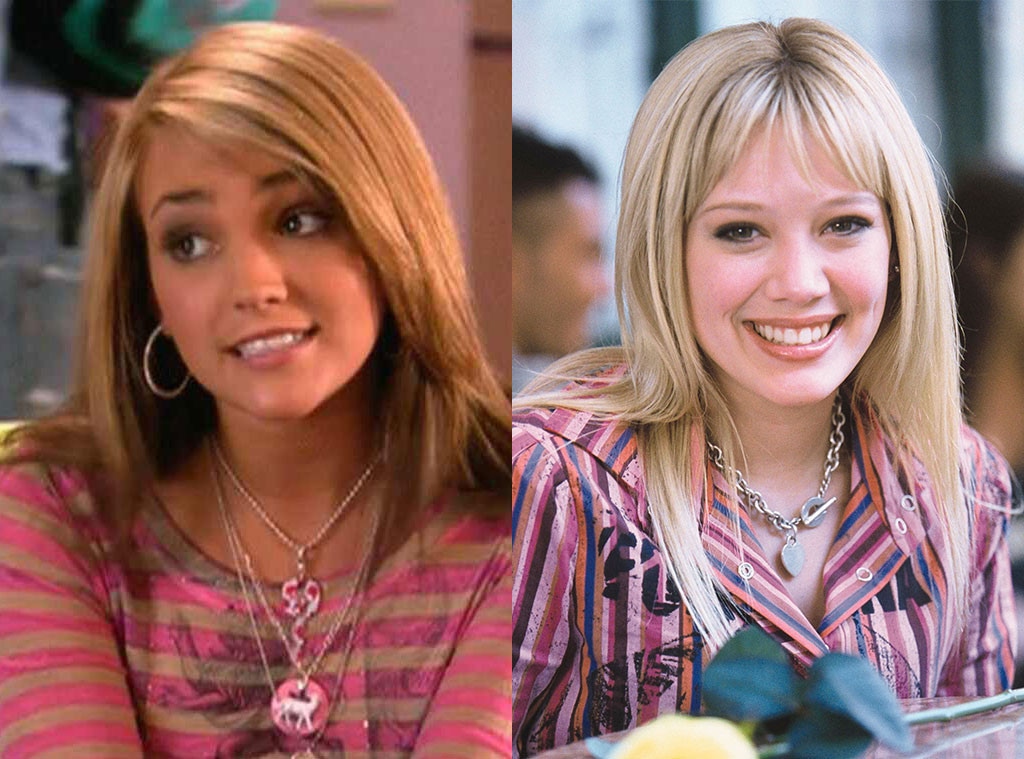 Disney/Kobal/Shutterstock, Nickelodeon
Jamie Lynn Spears has made it no secret she wants a Zoey 101 revival or sequel series. However, despite the headlines, reunions and Instagram posts, nothing has officially been announced publicly. Lizzie McGuire on the other hand…she's back, and so is Hilary Duff.
Duff will return as Lizzie for a sequel series on Disney's new streaming platform Disney+. The new series will follow a 30-year-old Lizzie McGuire living and working in New York City. Lizzie's career is taking off, she has a boyfriend, and she's, maybe, thriving…with the help of the animated Lizzie McGuire too. Original series creator Terri Minsky is on board and working with Duff on the story.
Spears had the perfect reaction to the Lizzie McGuire series coming to Disney+ news and took to Instagram to share it.
Formerly kid-centered TV sequel series have found success as of late. Full House returned as Fuller House for Netflix and is going into its fifth and final season. Boy Meets World gave way to Girl Meets World for a three-season run on Disney Channel. There was chatter about a new Clarissa Explains it All series and discussion about a TGIF sequel series for HBO Max. Nickelodeon has also returned to its past for movies based on Hey Arnold, Invader Zim and Rocko's Modern Life.
Duff said she's ready to introduce an adult Lizzie McGuire.
"I think there's a lot of pressure involved with pleasing the fans that are so opinionated, which I love so much, and I have similar strong opinions on where people ended up, what got her to New York, who's still in her life and who isn't, her job, her personal journey," she said.
No premiere date for the new Lizzie McGuire was announced.