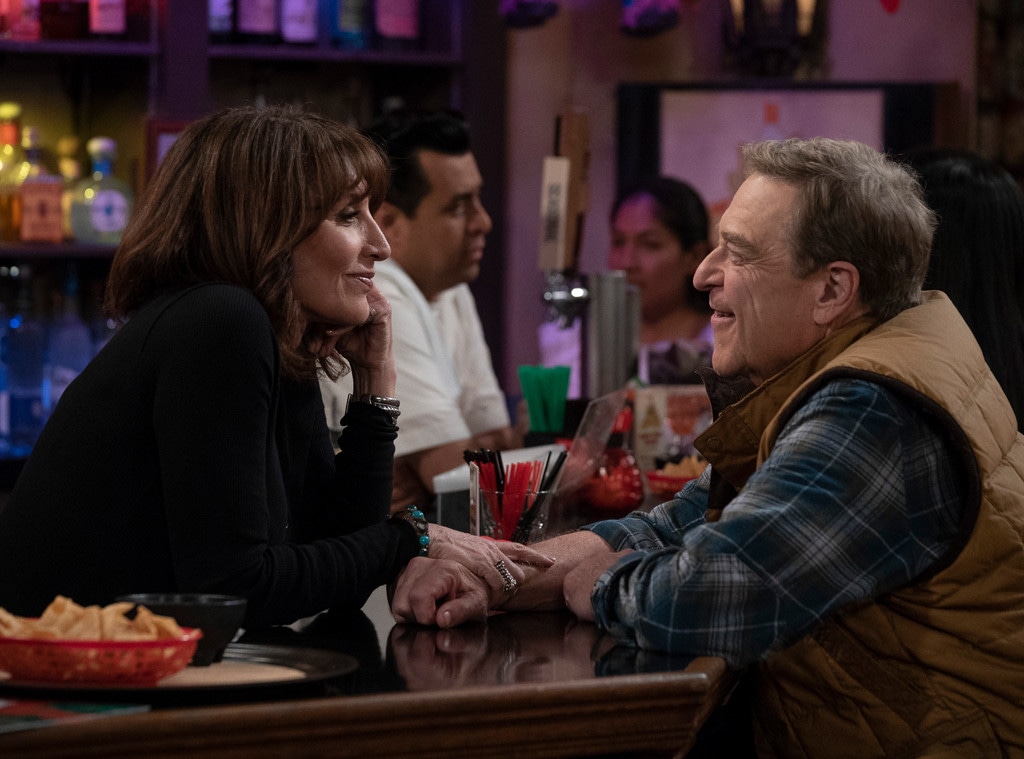 ABC
Is Dan Conner ready for love? The iconic TV character played by John Goodman on Roseanne and The Conners may be moving on from his beloved Roseanne Conner (Roseanne Barr).
After the Roseanne revival debuted to huge ratings and quickly imploded following Barr's racist tweet, ABC canceled the series and brought it back as The Conners. The writers killed off Barr's character and the comic and executive producer agreed to not have any financial or creative ties to the new series. The Conners debuted to steady ratings and brought in a number of A-list guest stars from Matthew Broderick and Justin Long to Mary Steenburgen and Katey Sagal. Now it looks like one of them might be coming back in a big way.
According to TVLine, producers are hoping to get Sagal on board for a significant portion of the upcoming second season.
Sagal popped up as Louise, a high school pal of Dan and Roseanne's who recently returned to Lanford. Now back in town, she's a bartender at Casa Bonita where she reconnected with Dan. However, after Louise made it known she was interested in Dan, he let her down.
Is it too soon for Dan to move on from Roseanne? Vote in the poll below.
Season two of The Conners will be nearly double the length of the 11-episode first season.
In addition to Goodman, The Conners stars Roseanne veterans Sara Gilbert, who is also an executive producer, Laurie Metcalf, Lecy Goranson and Michael Fishman.
"We are proud to be continuing the story of the iconic Conners family," Karey Burke, president of ABC Entertainment, said in a statement when the network renewed The Conners. "This team is fearless in their willingness to tackle contemporary issues with humor and heart, and I have no doubt they will continue to outdo themselves."
Season one ended with Johnny Galecki's David attempting to get back with Darlene (Gilbert) and Becky (Goranson) discovered her baby daddy was caught up in an ICE raid and set for deportation.
The Conners season two premieres Tuesday, Sept. 24 at 8 p.m. on ABC.