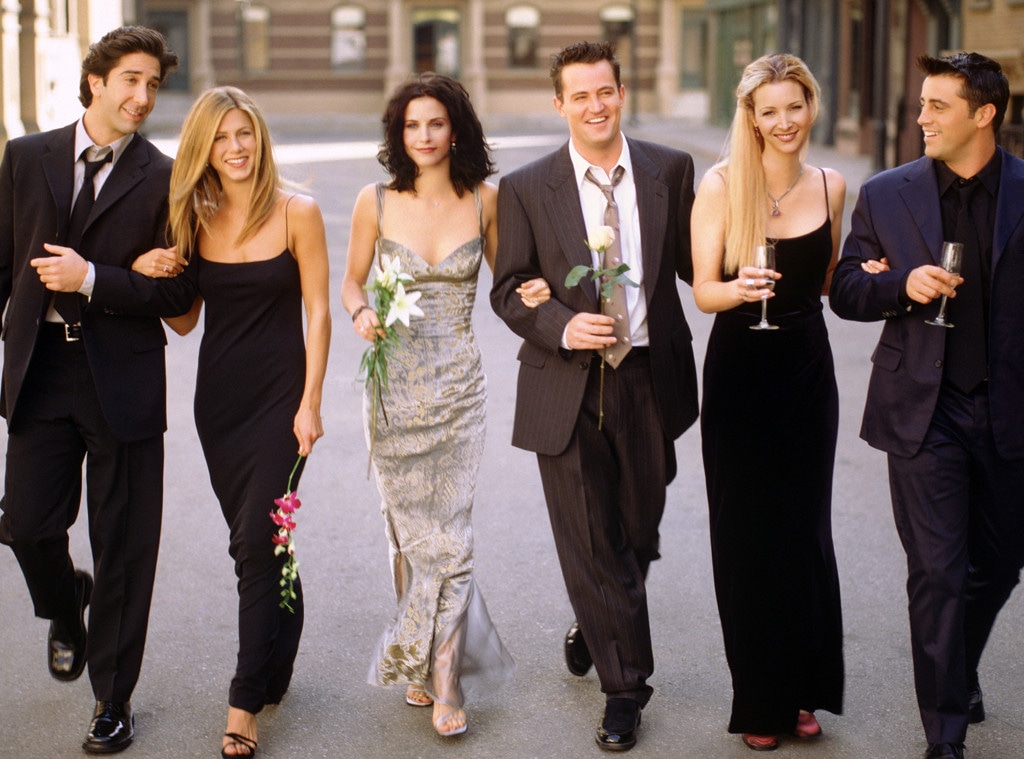 Warner Bros.
There will be no shortage of Friends celebrations when the 25th anniversary rolls around. 
There's a Lego set, a theatrical event, and a pop-up in New York, and now fans in Los Angeles can also get in on the Central Perk action. Two Coffee Bean & Tea Leaf locations are transforming into Central Perk from August 16 through August 23, and will allow fans to live out their 90s coffee dreams. 
Not only will there be Instagram-ready opportunities for photo-taking on the famous orange couch, but there will be Friends-themed specialties drinks surrounded by limited-edition Friends-themed cup sleeves featuring Friends quotes. 
Those specialty drinks even have fun names: The Rachel Matcha Latte, The Joey Mango Cold Brew Tea, The Chandler Caramel Coconut Latte, The Ross Classic Flat White, The Monica Midnight Mocha Cold Brew, and the Phoebe Cookies & Cream Ice Blended Drink. 
The two locations featuring the pop-up are at 8793 Beverly Blvd in West Hollywood, and then 1312 Third Street Promenade in Santa Monica, and both will be open between 8 a.m. and 8 p.m. from August 16 through August 23. However, for those fans who won't be able to make it to a Coffee Bean & Tea Leaf in Los Angeles, Friends-themed coffee and products will be available online at coffeebean.com.
Friends' official 25th anniversary is September 22, and we're sure to hear about more themed celebrations in the weeks to come.