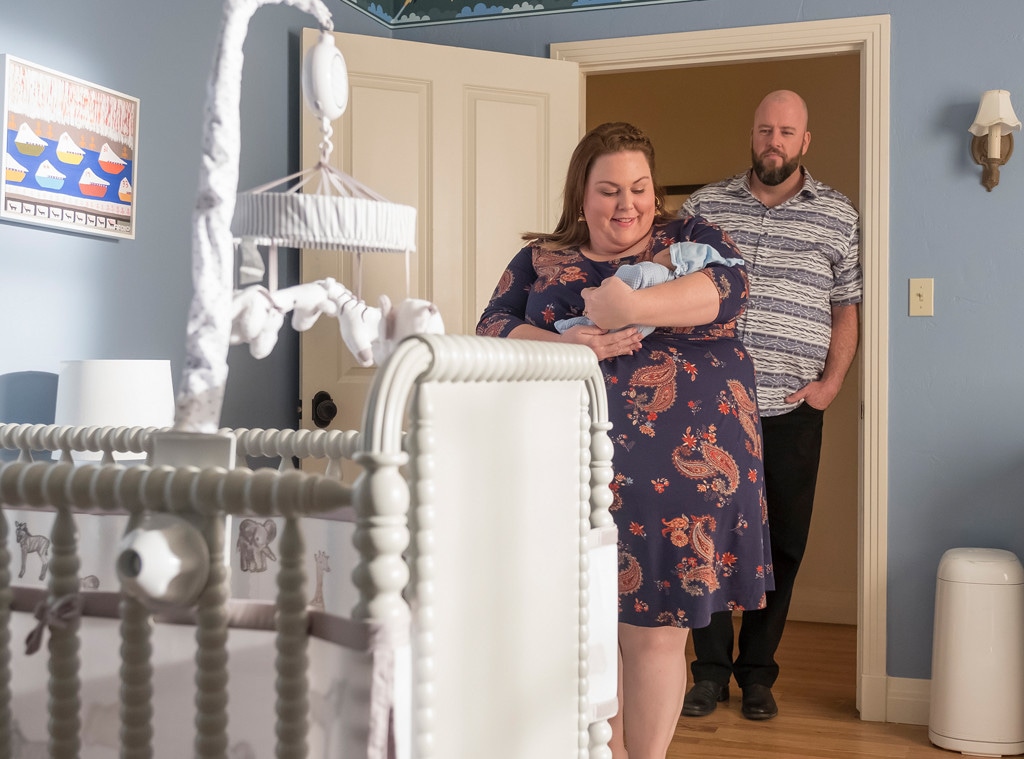 NBC
Chrissy Metz is the keeper of all the This Is Us secrets—and they make her nervous.
Metz was on Watch What Happens Live with Andy Cohen and was asked about the season four premiere, specifically about an "unexpected" twist (which she previously told E! News about).
"Well, we're going to meet some new characters, which is exciting," Metz told a caller. "And we're going to see how they're all sort of intertwined and how they all affect the Pearsons. That's a pretty good clue, that's a pretty good hint for you."
Fellow cast Lance Bass teased he's the long-lost Pearson sibling. While that's not true, we do know Once Upon a Time and House veteran Jennifer Morrison will join the cast in a recurring capacity. Perhaps she's the future mother of Kevin's (Justin Hartley) children?
NBC recently renewed This Is Us through season six. Many speculate that'll be the end of the series, but nothing has been announced yet. However, the cast does know how the series ends and has shot some of it.
"It's definitely gratifying. I'm sort of nervous and scared about it because there's so much going on, but no, it's satisfying. I think everyone will be satisfied," Metz said about knowing the end of the series.
Metz previously told E! News season four will show the teenaged Big Three transitioning to young adulthood. There's also going to be new beats for Kate and Toby (Chris Sullivan) to play as they raise baby Jack.
This Is Us season four premieres Tuesday, Sept. 24 at 9 p.m. on NBC.
(E! and NBC are both part of the NBCUniversal family.)