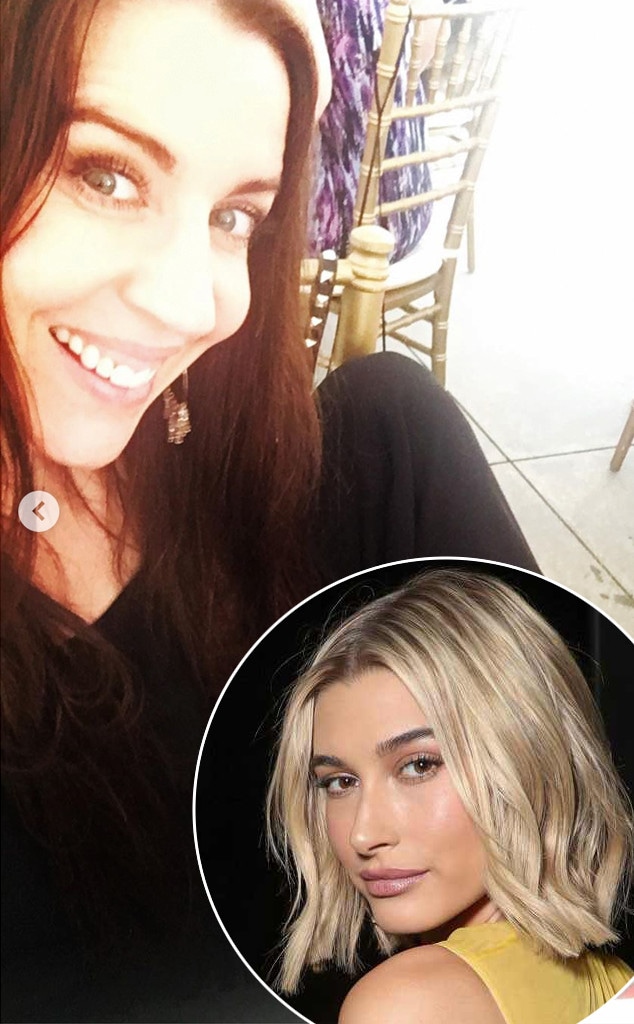 Instagram; Todd Williamson/NBC
In January, Pattie posted a selfie showing Hailey kissing her on the cheek.
"What a gift! [heart eyes emoji]," Justin's mom wrote.
In March, after Hailey posted a photo of her husband, Pattie commented, "You are amazing @haileybieber [heart eyes emoji] I'm so grateful for you. Xo.
Watch:
Justin & Hailey Bieber Shut Down Pregnancy Rumors
Earlier this year, Justin shared a photoshopped pic depicting a puppy ultrasound as a mock pregnancy announcement for April Fools' Day.
"I am SO looking forward to the day y'all bringing me babies that are 'GRAND!'" Pattie commented. "You're going to make BEAUTIFUL children and be GREAT parents when the time comes!! Maybe just don't call me Grandma. Or Nana. Or Nanny. Or… OKAY I DON'T KNOW IF I'M READY!"
Later that month, the Biebers debunked pregnancy rumors in a video Justin shared on Instagram. The clip got fans' attention for a different reason: Some thought they saw his ex Selena Gomez's song with DJ Snake and Ozuna, "Taki Taki," in his search history sidebar.
Pattie was also a big fan of Selena when she dated Justin. The pair ended their relationship in 2018 after dating on and off since 2011.