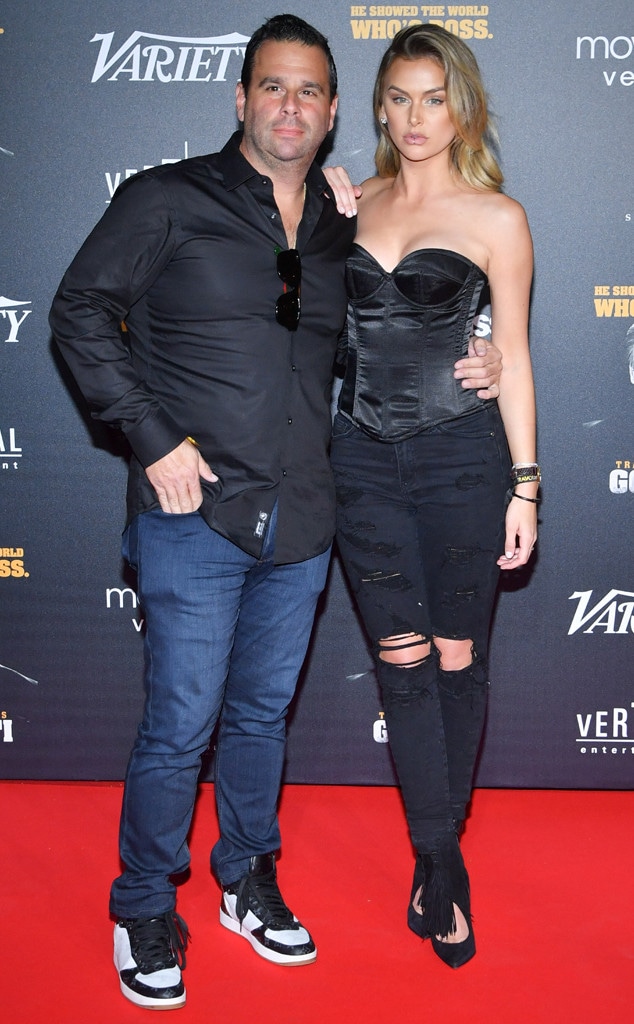 Stephane Cardinale - Corbis/Corbis via Getty Images
Lala Kent is opening up about her relationship with "soulmate" Randall Emmett.
The Vanderpump Rules star took to Instagram on Wednesday to post a throwback photo from her engagement celebration with the movie producer. In the caption of the photo, Lala explained to her followers why she mysteriously deleted all images of her man on Instagram a few months ago.
"I've been with this man 3 and half years. We've been through hell and back together," Lala wrote along with the kissing picture. "He is my soulmate, apart of who I am. The day I met him I knew I wanted to protect him forever."
"Sometimes things don't go exactly as I plan. People are hurtful. They create entertainment off of your pain," the Bravo star continued. "I get it, it's what I signed up for. I don't feel he did."
"In a moment of feeling protective, angry, and impulsive, I deleted every photo of him, including the moment we got engaged," Lala shared. "I felt what people were saying was so unfair and I'm the one that put him out there like that."
Lala's deleting spree occurred in late April, amid the couple's feud with 50 Cent over money.
Now that time has passed, Lala is back to posting pictures of her man on social media.
"He is the love of my life. He is kind, and thoughtful, and everything you want when you're thinking of your future partner," Lala said of Randall. "It is a privilege to be around him. No matter what anyone will ever have to say, this is my boo. This is our life. Rand, I will always protect you. 4.18.2020 I'm locking you down for life."