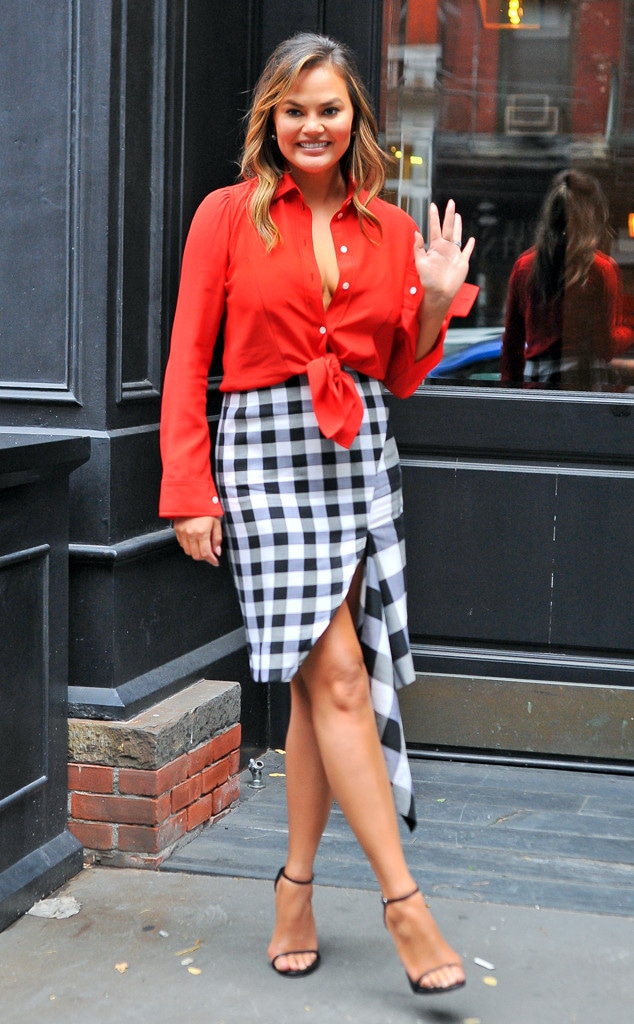 NorthStar / SplashNews.com
Well, this feud keeps getting more bizarre. 
Over the weekend, some drama sparked between two seemingly unlikely foes—Vanderpump Rules' Lala Kent and famed rapper 50 Cent. The Grammy winner took aim at the reality star on Instagram, where he shared a clip of Kent talking about how she met her now-fiancé, producer Randall Emmett, and their sexual activity. In the clip from the Bravo show, Kent explains she let him "hit it" their first night together and he gifted her a car the next day. 
"10 seconds left in the 4 quarter hoe's are Winning. Do you want A range rover, yes, bitch yassss. Then just run out and suck a d--k. LOL smh," the rapper wrote on Instagram along with the clip of Kent. 
"ME TOO ROLE PLAY: Are you a actress come to my hotel and act like you really want the role, then suck a d--k No good Randall No good," he added in the comments and referred to Emmett as a "sucker."
The rapper went on to share text messages from Emmett, in which he apologized, misspelled the rapper's name and said he was heading to the emergency room to make sure he was not having a heart attack. In response, 50 Cent called Emmett " a f--king loser" and asked him if he told Kent about the $1 million he allegedly owes the star. "Keep playing with me and get ya f--king head cracked in front of everybody," he threatened the producer.
"I want the rest of my money Monday," he told Emmett in another Instagram caption and reiterated in several other posts, including a photo of Emmett's Wikipedia page, which has been temporarily updated to read, "He owes 50 cent (aka Fofty) a million by Monday or else. He's faked a heart attack to get out of it thus far."
50 Cent did not stop there. He also shared a video of Kent reacting to the rapper's social media commentary, arguing, "50 took a clip of me talking about what I do behind closed doors with my fiancé and used it to diminish the validity of the #MeToo movement."
She continued, "if you have been affected by a man like 50, do not be quiet. We are not going to be silenced. I have your back. We need to let these f--kers know that they are not safe because once they think they've silenced us, we are all f--ked."
In the caption for the clip, 50 Cent asked Kent "how is the Range Rover" before comparing Emmett to disgraced producer Harvey Weinstein. 
As the feud gained traction and attention online with corresponding memes, some other famous names weighed in, including Twitter queen Chrissy Teigen. 
"I never ever want 50 cent to be mad at me," she tweeted before poking fun with a second tweet that read, "please love me, fofty."
"I love you @chrissyteigen & john," the rapper assured her on Instagram. "These people just keep trying me."
On Monday, 50 Cent shared a new post to his Instagram account, writing, "I got my money, so I have no problem with @randallemmettfilms in fact I'm wishing him and his family a very blessed day. positive vibes now guys. LOL." 
However, he deleted the post shortly after—as well as all the many others referencing their feud.