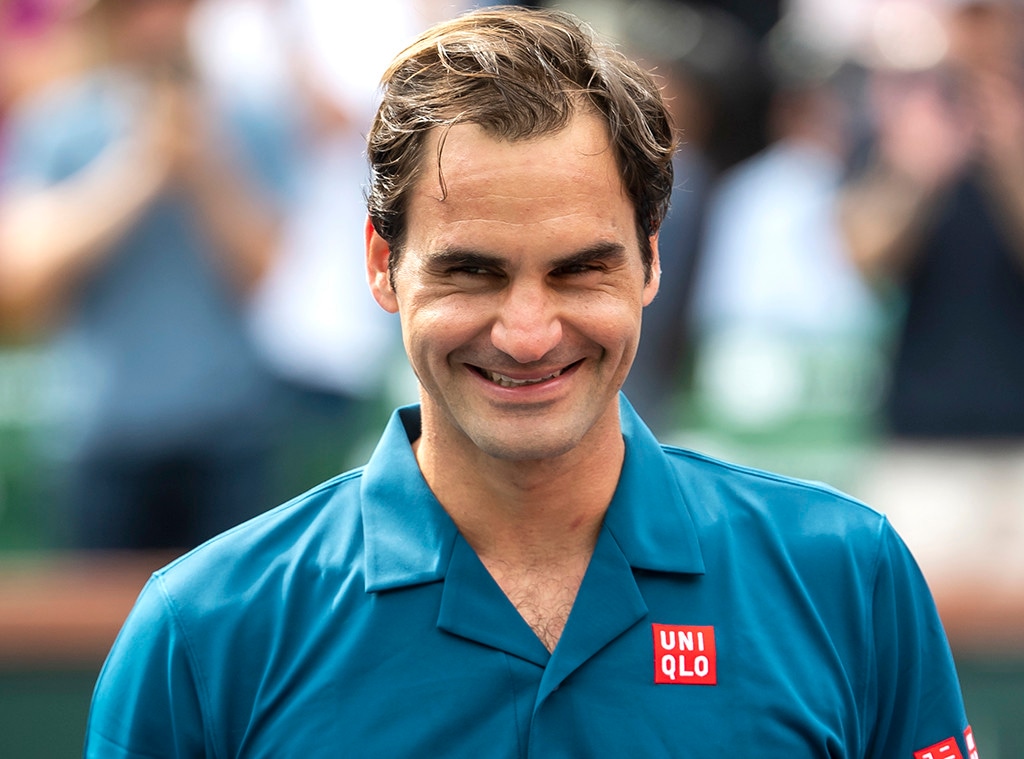 Getty Images
Even champions make mistakes.
Roger Federer proved this to be true during a recent interview for Vogue's 73 Questions.
While gearing up for Wimbledon, the 37-year-old tennis pro admitted he used to mix up his identical twins. 
"I used to sometimes if I couldn't see their face right away," he said when asked if he ever got them confused. "But no, nowadays I'm a pro. Of course, I can tell them apart."
The star athlete actually has two sets of twins with his wife Mirka Federer. He has two 9-year-old daughters, Myla Federer and Charlene Federer, and two 5-year-old sons, Lenny Federer and Leo Federer.
In terms of what he's learned from his little ones, Federer says they've taught him "patience and snuggling again"—adding that "it's been the best."  As for what he hopes to pass down to his kids, the champ said he wants to teach them "everything I know and more." 
"I love them so much," he gushed.
Of course, this includes some free tennis lessons. In November, Federer told CNN Sport all of his kids play. In fact, it looks like his kids started picking up the sport earlier than he did. According to his website, Federer began playing tennis at age 8. He then started his career at age 12 when he served as a ball boy. During his interview with Vogue, he revealed he played tennis for about two hours every second day as a child.
With over 100 tour-level singles titles, the celeb has certainly come a long way.
In addition to talking about his kiddos, Federer shared his family nicknames, which include "chocoholic," his biggest style icon (Tom Ford) and the other sport he played as a kid (soccer). He also talked about tennis, his career and his legacy. He even received a special shout-out from the magazine's editor-in-chief Anna Wintour.
It's a good thing the interview was only 73 questions, too. After all, he had to prepare for his big match. The tennis star faced off against Lloyd Harris on Tuesday.
Watch the video to see the interview.