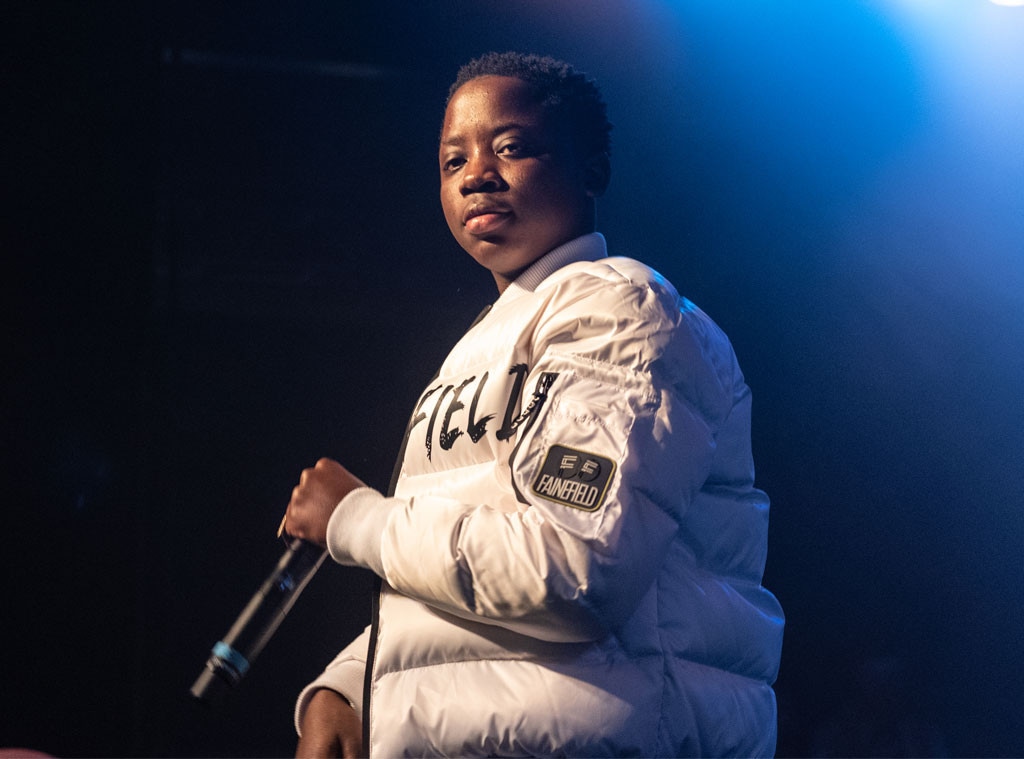 Jim Bennett/Getty Images for Interscope Records
XXXTentacion's friend and rapper C Glizzy is recovering in the hospital after being shot in the head. The tragic event comes exactly one year after the rising star was fatally gunned down during an armed robbery in South Florida.
The 16-year-old, whose real name is Christian Moore, was struck by a bullet on Saturday while outside a convenience store in Pompano Beach, Florida, reports WPLG Local 10.
While rushing him to Broward Health North, his brother and his friend lost control of their car and crashed into a highway exit ramp. After being transported to the hospital, Glizzy underwent hours of surgery to remove the bullet.
"@CGlizzyofficial's mom tells me he is heavily sedated and not talking right now, but she is expecting and hoping that he'll survive the gunshot wound he sustained to the head," tweeted WPLG's reporter Madeleine Wright. "Someone opened fire on him as he was leaving a store on MLK Blvd. in Pompano Beach yesterday."
Last night, an update was posted on the teen's Instagram Story: "Glizzy Still In The Hospital Keep Him In Yo Prayers."
"Our violent crimes unit is investigating the incident," the Broward County Sheriff's Office tells E! News. "No further details are being released at this time."
The teen was often seen on social media hanging out with XXXTentacion, who was gunned down in South Florida on June 18, 2018. He was pronounced dead after being taken to the hospital, the Broward County Sheriff's Office confirmed. Four men were later indicted on first-degree murder charges in connection with his killing.
Erykah Badu, Lil Uzi Vert and Lil Yachty paid their respects at a private funeral in Florida.
Following his death, more than 22 million copies of his records sold. (Before, he had sold approximately 1 million copies of music.) The artist, born Jahseh Dwayne Ricardo Onfroy, also received two posthumous awards: the Favorite Album - Soul/R&B at the 2018 American Music Awards and Best New Hip Hop Artist at the 2019 BET Hip-Hop Awards.
Our thoughts go out to C Glizzy's friends and family at this time.