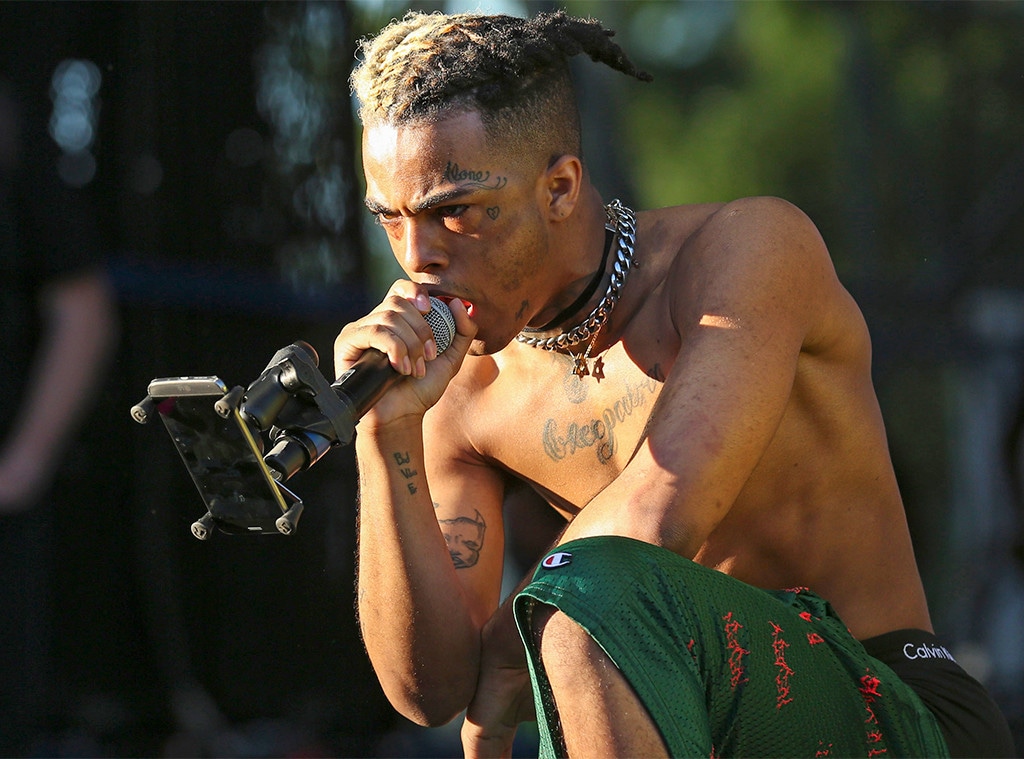 Matias J. Ocner/Miami Herald/TNS via Getty Images
A second suspect has been arrested in XXXTentacion's murder case. 
Nearly a month after the 20-year-old rapper was killed in a shooting in Florida, Michael Boatwright, 22, of Fort Lauderdale has been taken into custody, the Broward County Sherrif's Office confirmed on Wednesday. According to a press release from the Broward Sheriff's Office, investigators allege Boatwright was one of two armed suspects who confronted the late star, legally named Jahseh Onfroy, on June 18. Per authorities, Boatwright was initially arrested on July 5 on unrelated drug charges. On July 10, he was served an arrest warrant for first-degree murder while in jail and currently faces a first-degree murder charge. 
In late June, the Broward County Sheriff's Office confirmed 22-year-old suspect Dedrick Devonshay Williams was arrested in relation to the murder on charges of first-degree murder, described as murder dangerous depraved without premeditation, as well as grand theft of a motor vehicle and operating without a valid driver's license. He is currently in custody. 
Per the press release, detectives are still seeking a second gunman and Robert Allen, a 22-year-old person of interest, in the ongoing investigation. 
According to a description of the shooting from authorities, XXXTentacion was leaving RIVA Motorsports in Deerfield Beach before 4 p.m. when two armed suspects confronted him. At least one of the suspects fired a gun, which struck the rapper, before both fled in a dark-colored SUV. The rapper was taken to a hospital where he was pronounced dead.  
He was laid to rest in Florida during a private funeral for family and friends on June 28.