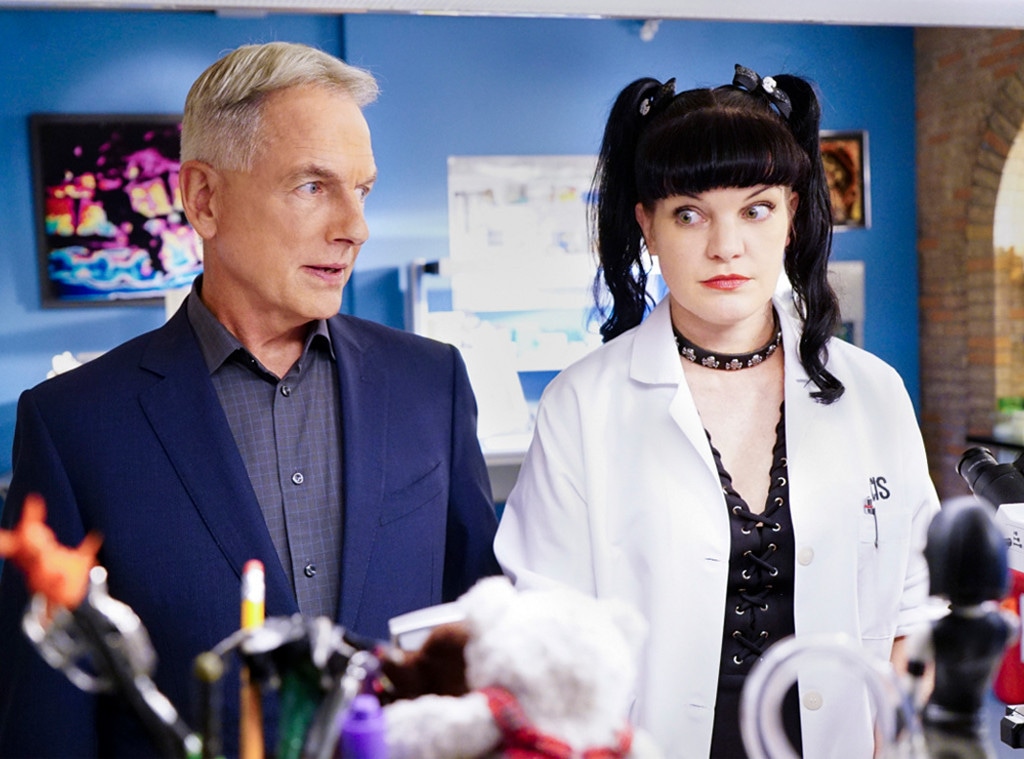 Sonja Flemming/CBS
Pauley Perrette has confirmed rumors of Mark Harmon's alleged role in her 2017 exit from NCIS. 
The actress spoke out against her longtime co-star on Twitter, saying she has no intentions of returning to the CBS drama because she is "terrified" of Harmon. In 2016, after more than a decade of appearing together on the show, things reportedly turned icy between Perrette and the actor after he brought his dog to the set and the pet allegedly bit a crew member, according to Vanity Fair. Harmon reportedly continued to bring the dog to work, although his lawyer disputes this, the outlet said. 
"NO I AM NOT COMING BACK! EVER! (Please stop asking?) I am terrified of Harmon and him attacking me. I have nightmares about it," Pauley wrote online. "I have a new show that is SAFE AND HAPPY! You'll love it!" 
Just last month, CBS picked up Pauley's new sitcom Broke for the upcoming season. 
Additionally, Pauley tweeted photos of what she claimed are of a NCIS crew member with stitches and a black eye.
"You think I didn't expect blow back? You got me wrong. THIS happened To my crew member and I fought like hell to keep it from happening again! To protect my crew! And then I was physically assaulted for saying NO!? And I lost my job," she tweeted.
Previously, in  an attempt to quell speculation surrounding her departure from NCIS and "protect" the show's crew, Perrette tweeted in May 2018 a note that implied she suffered "multiple physical assaults" on set. 
David Crotty/Patrick McMullan via Getty Images
"There is a 'machine' keeping me silent, and feeding FALSE stories about me. A very rich, very powerful publicity 'machine,'" she tweeted in part. "No morals, no obligation to truth, and I'm just left here, reading the lies, trying to protect my crew. Trying to remain calm. He did it. I've been supporting ant-bullying programs forever. But now I KNOW because it was ME! If it's school or work, that you're required to go to? It's horrifying. I left. Multiple Physical Assaults. I REALLY get it now. Stay safe. Nothing is worth your safety. Tell someone."
CBS responded to the issue in a statement obtained by E! News, which read, "Pauley Perrette had a terrific run on NCIS and we are all going to miss her. Over a year ago, Pauley came to us with a workplace concern. We took the matter seriously and worked with her to find a resolution. We are committed to a safe work environment on all our shows."
Perette and Harmon's NCIS characters notably did not share the screen together during Season 14. 
Harmon has not responded publicly to Perrette. E! News has reached out to his rep as well as CBS for comment.