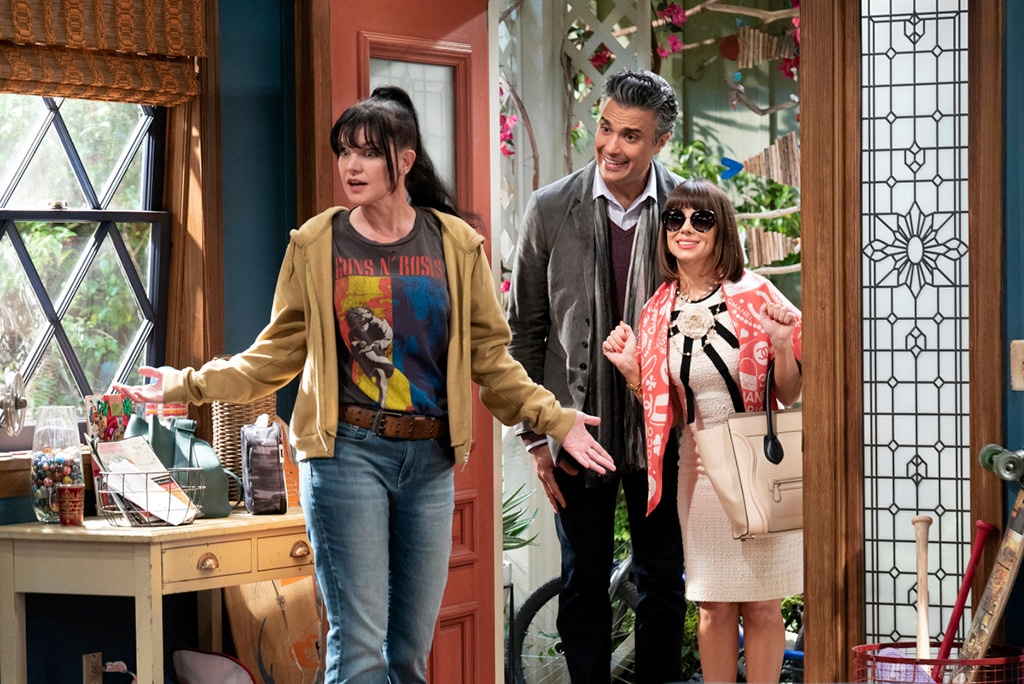 CBS
UPDATE: Broke has now been picked up to series for the 2019/2020 season on CBS. 
It's the NCIS/Jane the Virgin crossover you never knew you needed!
Pauley Perrette has been cast as the lead opposite Jaime Camil, better known as Jane the Virgin's Rogelio, in the new CBS sitcom pilot Broke, which is executive-produced by Camil and Jane the Virgin EP Jennie Snyder Urman. 
Broke is about an "outrageously wealthy trust fund baby," played by Camil, who is cut off by his father, so he and his wife move into her estranged sister's condo. Perrette stars as the sister, Jackie, "a tough and sharp-witted loving single mother who is struggling to raise her 9 year-old son." 
Jackie manages a bar and is described as "feisty, not easily cowed, sometimes hot-headed, the kind of woman who knows her way around a tool box and an acetylene torch." She's not so thrilled when her snobby rich sister and husband suddenly show up on her doorstep, but she comes to remember how much she loves her sister. 
Perrette made the decision to leave NCIS last year, and said goodbye at the end of season 15 much to the dismay of many of the show's fans. 
"I believe in God and the universe so firmly, and it just suddenly became blindingly apparent that now was the time," she told TV Guide Magazine in an interview at the time. "After a lot of thought, I decided to announce it myself on Twitter because I didn't want it to be turned into anything "shocking." Abby leaving is more than a cheap TV ploy."
The character ended up leaving of her own accord after surviving a hit on her life and deciding to open a charity, and Perrette later implied that there was a little more to her exit than previously reported. 
"There is a 'machine' keeping me silent, and feeding FALSE stories about me," she tweeted a few days after her final episode aired. "A very rich, very powerful publicity 'machine'. No morals, no obligation to truth, and I'm just left here, reading the lies, trying to protect my crew. Trying to remain calm. He did it. I've been supporting ant-bullying programs forever. But now I KNOW because it was ME! If it's school or work, that you're required to go to? It's horrifying. I left. Multiple Physical Assaults. I REALLY get it now. Stay safe. Nothing is worth your safety. Tell someone."
CBS later commented on the claims in a statement to E! News: "Pauley Perrette had a terrific run on NCIS and we are all going to miss her. Over a year ago, Pauley came to us with a workplace concern. We took the matter seriously and worked with her to find a resolution. We are committed to a safe work environment on all our shows."
While this Jackie character doesn't sound a whole lot like Abby (the pigtails are TBD), we gotta say this spoiled trust fund baby does sound a whole lot like Camil's Rogelio De La Vega, and that sounds like a dream. Camil has been starring as Jane's telenovela star father on Jane the Virgin since the very first episode, and he'll continue his quest to transfer his fame to America in the final season, which premieres March 27 on The CW.
This story was originally published on March 6, 2019.