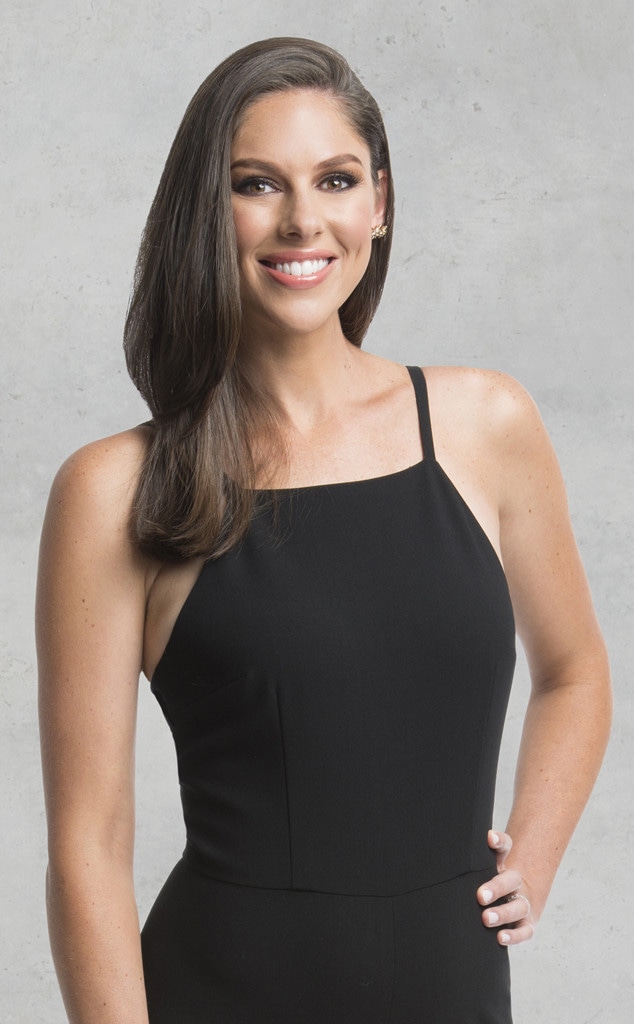 ABC/Lorenzo Bevilaqua
Congratulations are in order for Abby Huntsman!
The View co-host welcomed twins, a boy and a girl, with her husband, Jeffrey Livingston, late last night, a rep for The View confirmed to E! News.
"Ruby Kate and William Jeffrey came into this world last night bright eyed and beautiful," Huntsman wrote on Instagram. "Couldn't be more in love and thankful for a smooth delivery. The human body is truly an amazing thing. So are the amazing doctors and and nurses who make it all possible."
Fans had a feeling the little ones were about to arrive after Huntsman revealed she was starting maternity leave on May 22—noting she wanted to enjoy a few weeks off before giving birth.
Huntsman announced the pregnancy news on air back in January. While viewers were surprised to hear the happy news, nobody was perhaps more surprised to learn twins were on the way than Hunstman and her hubby.
When she initially went in for an ultrasound, she had been feeling sicker than she had during her first pregnancy.
"My OB-GYN [checked], and she just looked at me and held up two fingers. My honest reaction was that I started bawling. I was so scared…that's my real, honest answer," she told New York Baby Show's magazine. "My husband comforted me in the moment, and [my OB-GYN] left the room. He was like: 'We will make the most of this, and it's going to be wonderful. Then the doctor came back in and my husband started loosening his tie, like: 'I'm not doing very well!' So, he starts to pass out—he got through it to help me out, but then he had his moment. The doctor had to him sit down and bring another doctor in, and they brought in cool towels and a box of chocolates because he was fainting—and I'm there with my feet in the straps like: 'What is going on?'"
Once the initial shock set in, the proud parents were able to celebrate this next chapter. Still, her first trimester wasn't the easiest.
"It was hard the first three months because I was so nauseous and so sick, but I couldn't tell anybody yet, and I still had to go out on TV every day…My goal was to get through a show without puking and if I could do that, then that was a success," she told the publication. 
But after she was able to tell her coworkers and viewers, she had "so much fun."
"They're going through the journey with me, our viewers are going through it with me, and I have received so many nice notes and messages from other moms—whether they're giving me advice or just cheering me on, which is wonderful," she continued. "And I love the distraction—I come in every day and it keeps me busy—because otherwise I would be sitting in bed all day, worried about what's to come. We'll see how long I can go—this pregnancy has been hard on me. But I really want to work every day that I can…I feel like the luckiest woman in the word. I get to be a mom and do what I love."
The birth came less than two years after Hunstman welcomed her first child, Isabel Grace. Her firstborn entered the world in November 2017.
Congratulations to the family of five!