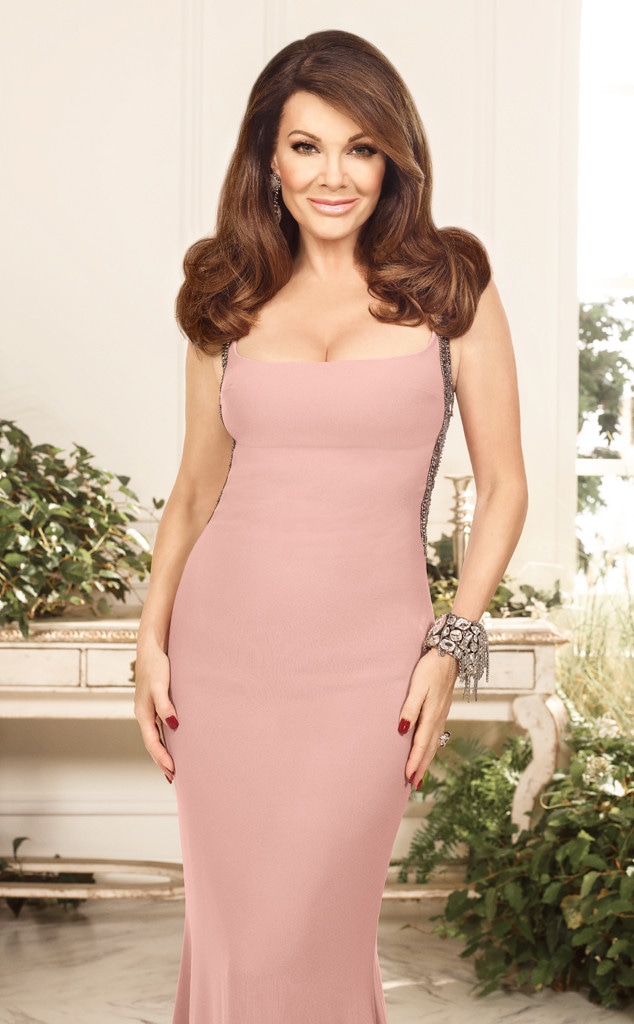 Tommy Garcia/Bravo
It's pretty clear Lisa Vanderpump has closed a chapter in her life, The Real Housewives of Beverly Hills chapter, despite what her (former) friends hope.
In an interview for The Real Housewives of Beverly Hills after show, Lisa wondered if production kept in her line telling the other women to "go f—k themselves" (she said she was joking), and reiterated her desire to not be part of what she perceives as five women against one—her.
"To have five against one is just, you know, it's not a good place. I just think it's something I would never encourage and never condone…For me, I just would never be part of that," she said.
"I've always said I'm not just a Housewife, I didn't make a career out of being a Housewife. Housewives has documented my life. I don't have time for bulls—t negative minutiae, I don't," Lisa said.
"I will continue to run my businesses, five restaurants, the dog center, dog center in China, my political kind of activity in fighting for many things, LGBTQ, humane treatment for dogs, working with Trevor Project, the suicide prevention, Vegas, there's only one of me. My Housewives will probably say thank God," Lisa continued.
But her costar and former BFF Kyle Richards seems ready to patch it all up, something she's voiced since the big argument she had with Lisa and Ken Todd.
"If Lisa were to all of a sudden show up, of course at first, we'd be a little bit taken aback, but everybody wants to move forward so much. We'll work through this. I think it'd be actually better if you were here and joined us and we worked through it together instead of via Twitter and stories…this sort of backdoor situation happening," Kyle said.
Lisa stopped filming with the other Housewives stars after she had it out with Kyle over whether or not she placed a tabloid story about Dorit Kemsley and a dog Dorit adopted from LVP's dog shelter. Lisa filmed with Denise Richards, Camille Grammer and Dorit separately, but sat out group events.
LVP's former friend and RHOBH costar Brandi Glanville returned to the show in the Tuesday, June 4 episode and met with Denise for dinner and drinks and got caught up on all the drama. "She does have a direct hotline to RadarOnline, to be honest," Brandi told Denise.
"I don't know her well enough to know if she leaked it or not," Denise said.
"Well, she did. For sure," Brandi said.
In November 2018, reports came out that Lisa would appear in season nine, but that she'd be done with the show as of the upcoming season 10. That has yet to be officially confirmed, just wildly hinted, with Lisa herself making comments that she will likely not return and that she has made no official decision.
The Real Housewives of Beverly Hills airs Tuesdays, 9 p.m. on Bravo.
(E! and Bravo are both part of the NBCUniversal family.)