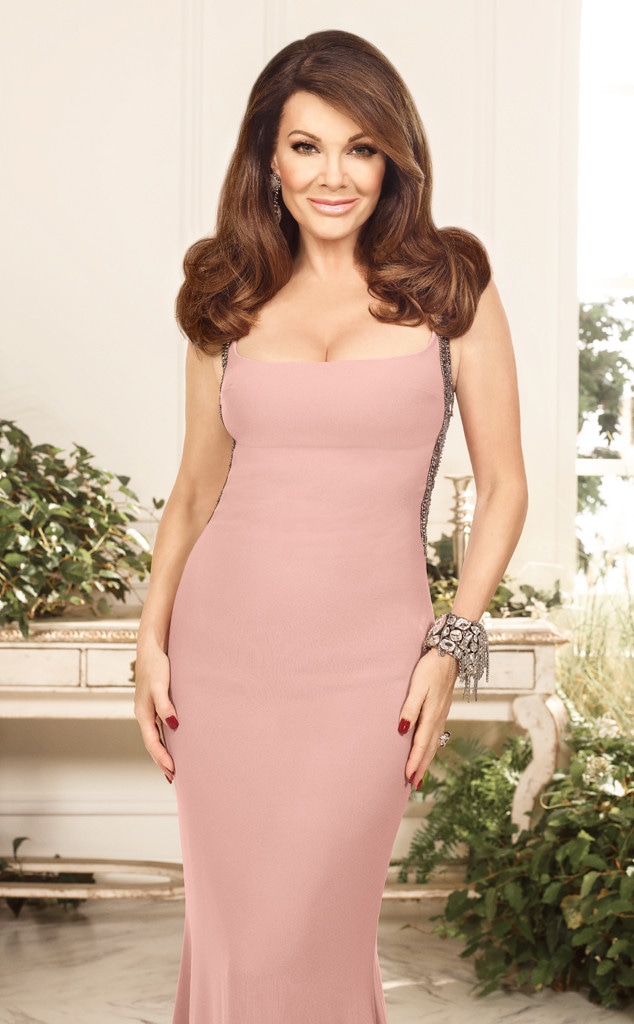 Tommy Garcia/Bravo
Will she stay or will she go? That's the question Lisa Vanderpump has danced around for months when it comes to The Real Housewives of Beverly Hills.
LVP, an original cast member, made headlines in November when word came out that she would be exiting the reality show after the current ninth season.
"Lisa will appear in the majority of episodes this season," a production source told E! News in November 2018. "She has not been filming at every event, but fans can expect to see her throughout. The show will return to Bravo in early 2019."
Once the show premiered, with all the Puppygate drama between Lisa, Teddi Mellencamp, Dorit Kemsley and Kyle Richards, Lisa was coy about her future with the show.
"It depends. I can't say," Lisa said on The Real Housewives of Beverly Hills after show. Lisa did say she hasn't been watching the season because "it's no fun being the recipient of everyone ganging up on you."
After missing the reunion, which is usually a cardinal sin unless a cast member is away (like in rehab), it appears Lisa is really done.
"Lisa shouted out loud and clear that she quit RHOBH from her seat when she was honored last night by the city of Los Angeles at the Hollywood museum," a source told E! News on June 7 about the event that took place on June 6. "She filmed Vanderpump Rules last night at SUR after the award and will be riding once again in this Sunday's 49th annual West Hollywood-Los Angeles pride parade celebrating the 50th anniversary of the Stonewall riots."
In an earlier interview with DailyMailTV, LVP said, "I think they've made it pretty impossible for me to go back frankly,' she said. 'So ... no.'
Lisa stopped filming with the group after an argument with Kyle filmed at her home.
"I just felt very emotional, very raw…I thought I've been through this on season four, I've been through this on season six…It's an easy accusation to mistake," Lisa said on Watch What Happens Live with Andy Cohen about not filming in large groups after the fight.
On the RHOBH after show, Lisa again voiced comparisons to seasons two, four and six, regarding how certain women approached her and friendship.
"I don't want to be a victim, I'm just talking about my emotional feelings. When you go through a really, kind of desperate time yourself, the people that are there next to you, holding your hand and supporting you, I think will forever kind of be etched in your mind as the people that got you through something. I think the people that maybe aren't there, you suddenly realize that you could possibly do without," she said.
Since she stopped filming with the other RHOBH stars, the question of whether or not she would attend the annual season-ending reunion. In the past, she gave non-committal answers, but to DailyMailTV she said, "The objective of the reunion is to reunite, right? And I have no inclination to reunite with the women who've been harassing me for 10 months now."
In an episode of The Real Housewives of Beverly Hills, Lisa took a lie detector test in an effort to prove to the ladies—and viewers—that she had no hand in placing a story about Dorit and the adopted puppy in a tabloid. She addressed the lie detector test scene on the RHOBH after show.
"When John Sessa suggested, 'Why don't you take a lie detector test?' I don't think anybody would volunteer for a lie detector test if they were one iota guilty, so I was happy to say yes. It seemed kind of intriguing," Lisa said.
"I think they should all take lie detector tests," she added. "I think you should have the reunion and have each and every one of them wired up. How about that? I've done that, can you?"
While her answers were all over the place at times, now it really seems like LVP put down her diamond.
The Real Housewives of Beverly Hills airs Tuesdays, 9 p.m. on Bravo.
Originally published on Tuesday, June 4, 2019, 12:28 p.m. PT.
(E! and Bravo are both part of the NBCUniversal family.)