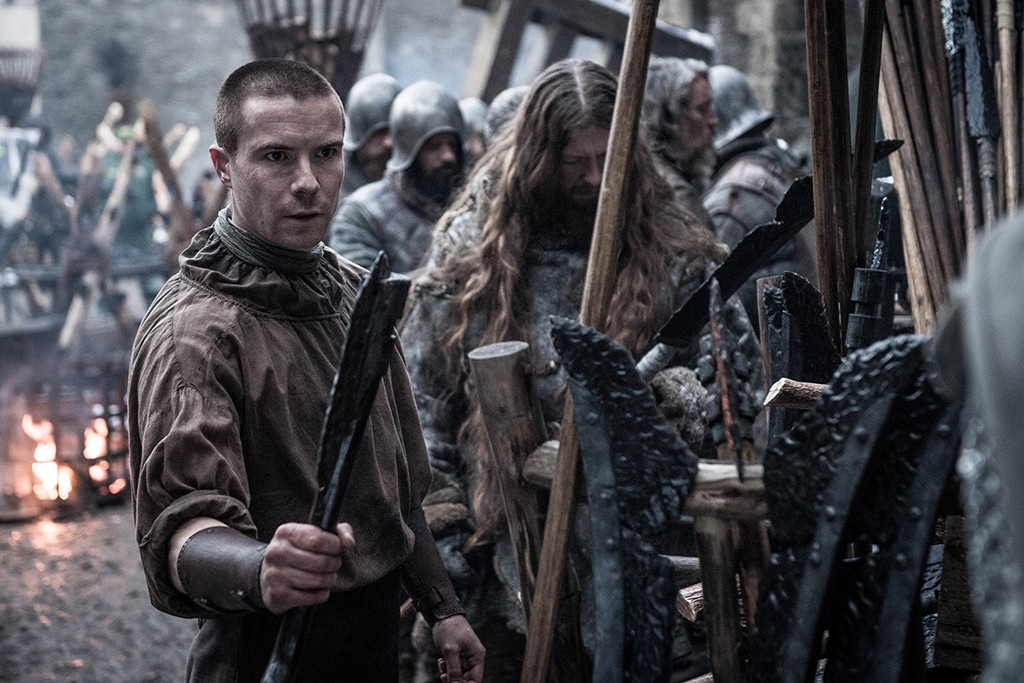 HBO
It's been a minute since Game of Thrones ended. You've had time to sit with the ending. You've processed your thoughts about Daenerys Targaryen and her rampage through King's Landing. So, do you feel any differently about the ending yet? No? It's alright, Joe Dempsie, Gendry on the series, knew it would take time.
"I kind of expected it…Personally, I think the finale, when I read it, I remember saying at the time, 'I don't know how well this is going to go down,'" Dempsie said during a BBC Radio 5 interview. "I think it might be the kind of ending that might need to percolate and that maybe with the passing of time, people might appreciate a little more."
How diplomatic.
The final episode featured Jon Snow (Kit Harington) killing Daenerys (Emilia Clarke) after her destruction of King's Landing. Months later, the heads of the great houses of Westeros named Bran Stark (Isaac Hempstead-Wright) as the new ruler of the Six Kingdoms. Sansa Stark (Sophie Turner) got to spinoff the North as its own kingdom. Dempsie said he expected the finale to be the big battle with the White Walkers, but that happened in the third episode of the six-episode season.
"I sort of think most people thought the big climactic point to the whole story. Whereas I think…what I understood the show to be about, in my mind, was the message being we can, if we want to, come together to defeat some common enemy, whatever metaphor you want to attach to the White Walkers, whether they're sort of us with the humanity removed from them," Dempsie said. "But then history has shown us, what we tend to do is immediately go back to destroying ourselves again, tearing each other apart. The enemy isn't some other, it's not some big bad from the other side of the Wall, it's ourselves, we're our own worst enemy...Some people might have seen the finale as anticlimactic, but I think there's a real poignancy to that."
Read what else the Game of Thrones cast has said about the finale below.