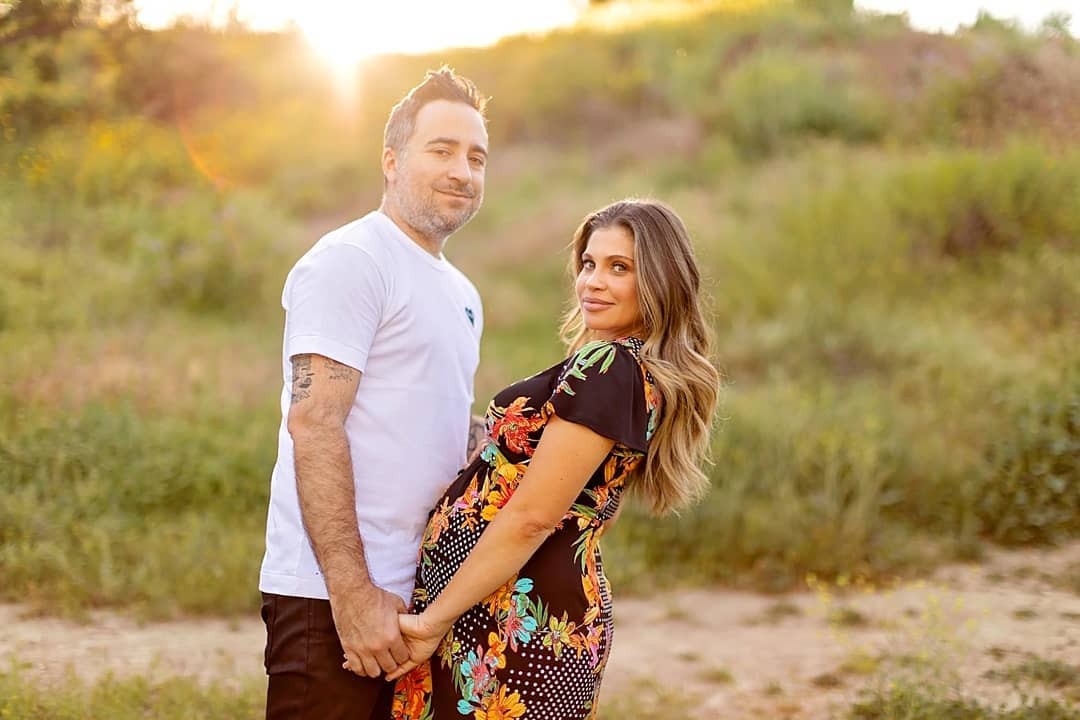 Jillian McQuerrey
Danielle Fishel is ready for her close-up.
The countdown is on for the arrival of the Boy Meets World star's first child. With just three months left until Danielle and husband Jensen Karp welcome their son, the pair decided to take part in a beautiful maternity shoot to honor the beauty of their pregnancy. In the romantic photos, the 37-year-old wears a patterned dress that compliments the hues of the sunset in the background. And in one breathtaking shot, her husband cradles her growing belly.
"Last week our dear friend @jillianbob flew across the country to take maternity photos for us and I could definitely cry over how much I love them," the actress writes as her Instagram caption.
The mommy-to-be is eager to meet her first son, who might be named Jordan.
When Danielle first shared that she is expecting, the actress revealed that she was already in full baby planning mode. "I'm eating for two. I'm napping with wild abandon. Baby shoes. Baby clothes. (I'm shopping). I'm nesting. I'm reading books. I'm madly in love with my husband. I cry at commercials. I'm a walking cliché. I've got baby apps. I'm confident. I feel inadequate. I'm showing one day and the next I'm not. I'm nervous. I'm excited. He's due in July. We can't wait," she revealed. 
Her husband jokingly responded, "This post is better than mine. Love you. Let's name him Jordan."
It's been nearly six months since the star wed her husband in a trendy ceremony at an Italian style villa in downtown Los Angeles. All of her Boy Meets World co-stars showed up for the momentous occasion, plus John Mayer, who happens to be good friends with Danielle. 
We can't wait to see when her little boy meets world!