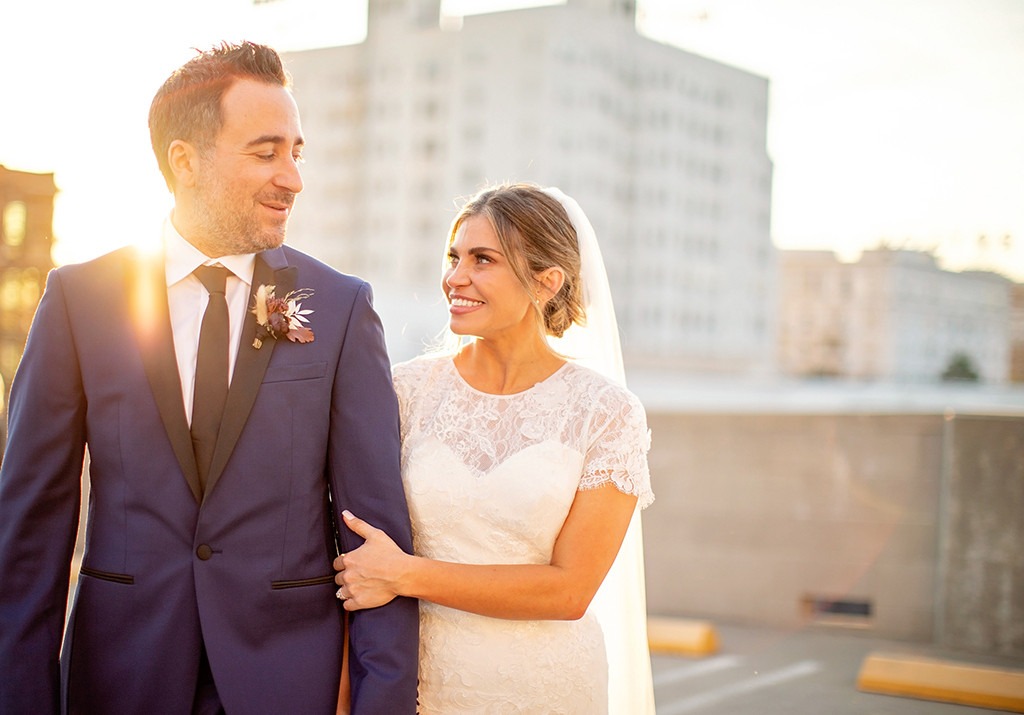 Jillian McQuerrey
Two months after getting married, Danielle Fishel announced today she is pregnant.
Sharing a picture of three pairs of tennis shoes—including baby Nikes—the actress wrote on Instagram, "I'm eating for two. I'm napping with wild abandon. Baby shoes. Baby clothes. (I'm shopping). I'm nesting. I'm reading books. I'm madly in love with my husband. I cry at commercials. I'm a walking cliché. I've got baby apps. I'm confident. I feel inadequate. I'm showing one day and the next I'm not. I'm nervous. I'm excited. He's due in July. We can't wait."
This will be the first child for Fishel and Jensen Karp, who later commented on the Boy Meets World star's picture, writing, "This post is better than mine. Love you. Let's name him Jordan."
Karp also joked about his wife's pregnancy on his on Instagram account. "GUYS. We're having a baby boy," he wrote. "Couldn't be more excited to raise a sweet little dumpling with @daniellefishel. Even though we used one of those websites and found out it will look like the monster in the next photo..." Showing she shares his sense of humor, the mom-to-be left a comment on his post, writing, "I can't wait to raise that little monster in a baby body with you."
After Fishel's blogger friend Kelly Rizzo joked she can help with the "eating for two part," the actress wrote back, "Please! Jensen's worried about gaining wait and I need a partner in crime."
After sharing the news with their followers, a wave of congratulatory messages rolled in by the second. "I couldn't be more excited. I love you both very much. I'll help as much as you need but you can juggle 744,886 things at once so maybe you won't need help," actress Angela Trimbur told Fishel, adding, "But also, I'm here." Feeling grateful, Fishel replied, "We'll need your enormous heart to love him to pieces because everyone who has your love is special."
Actor August Maturo, who played Fishel's son on Disney Channel's Girl Meets World, was just as tickled. "Your TV son is so happy you are getting a real-life son. You are going to be the greatest mom EVER, and I should know!" he said. "Congratulations to you and @jensenclan88."
Congratulations to the happy couple!