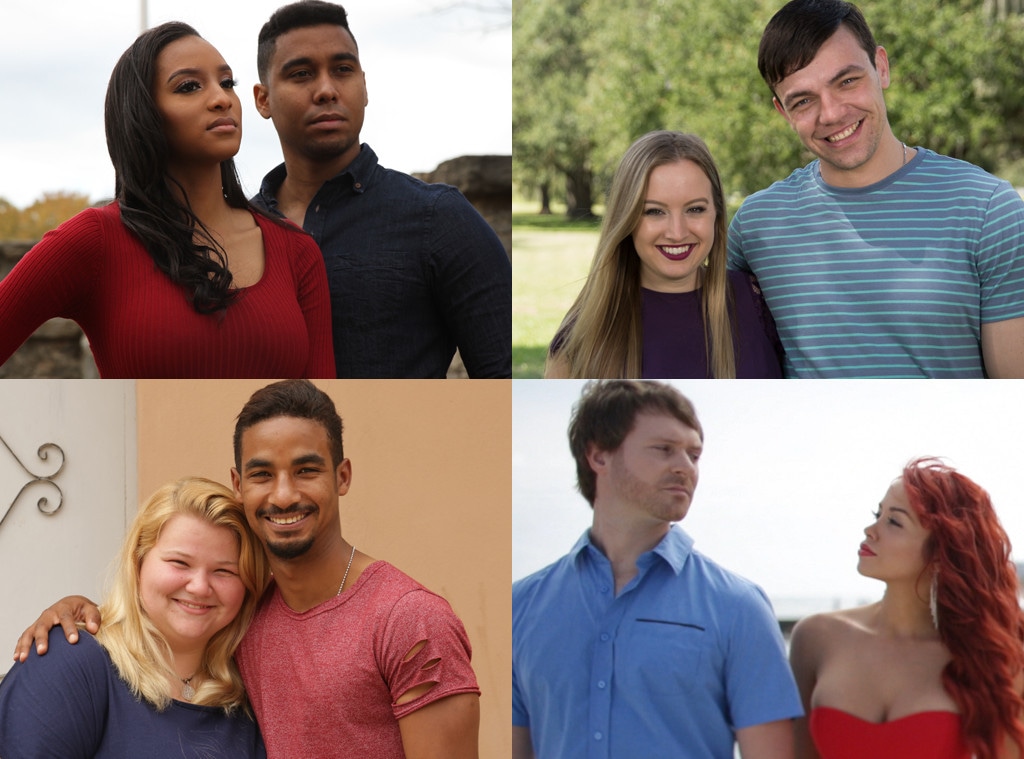 TLC
First comes a chance meeting, then comes love, then comes the K-1 visa process, then comes marriage, then comes...? Depends on the couples on 90 Day Fiancé.
The hit TLC reality show returns for a fourth season of the follow-up spinoff 90 Day Fiancé: Happily Ever After? on Sunday, April 28 with six couples in the spotlight. This season of Happily Ever After? follows Chantel and Pedro, Elizabeth and Andrei, Nicole and Azan, Russ and Paola, Ashley and Jay, and Colt and Larissa. But not all of those couples are still together.
Each couple appeared on 90 Day proper, which has produced six seasons of drama. Who weathered the storm of cameras and a quick engagement? Find out below!
90 Day Fiancé: Happily Ever After? premieres Sunday, April 28 at 8 p.m. on TLC.