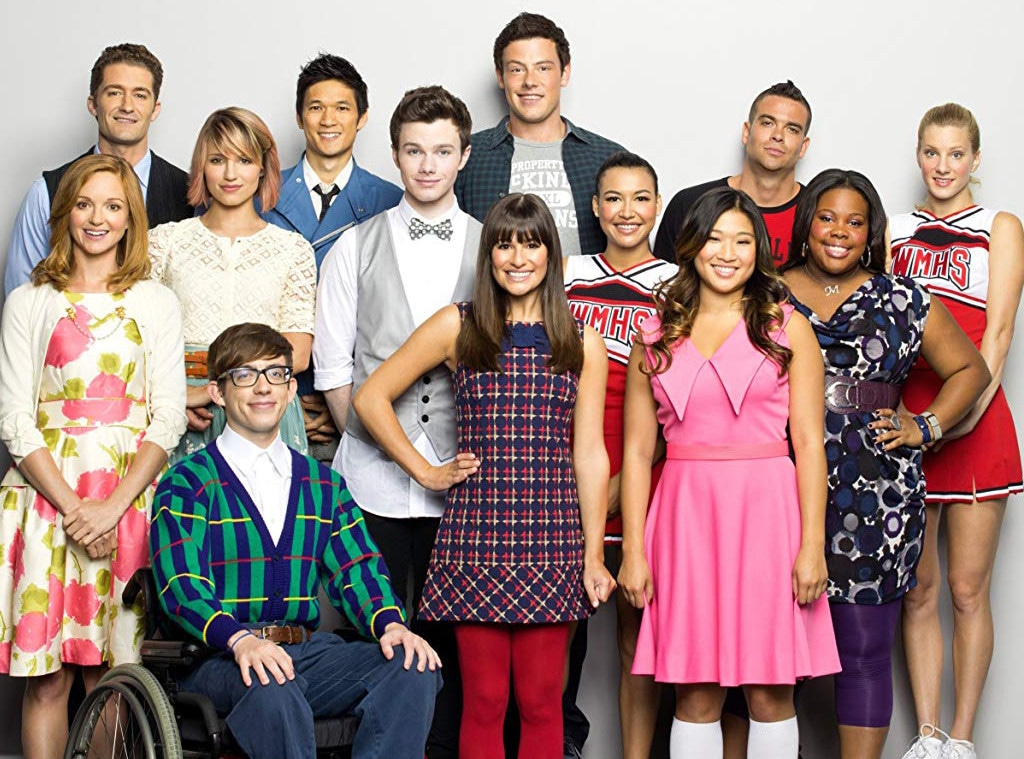 Fox Network
Gleeks get your slushies out to celebrate, because today marks the 10-year anniversary of the show.
On May 19, 2009, Glee's pilot episode first aired and we were given our first look at McKinley High School's Glee Club and all its dorky, fabulous glory. 10 years later, fans are still hooked on the mashups that the club sang for six seasons and they definitely have a favorite character to talk about.
While the series added a lot of great characters over the years, its OG members still remain our favorites. In fact, we love them all so much that we want to remember them today and give them all a little shout out.
Whether you love Rachel Berry (Lea Michele) because of her impeccable voice or teacher's pet persona or are a lover of Santa Lopez's (Naya Rivera) bad girl turned sweetheart—thanks to her love with Brittany S. Pierce (Heather Morris)—personality, there are a lot of characters to appreciate from this show.
In addition to Rachel, Santana and Brittany AKA everyone's favorite cat-loving Cheerios member and upbeat dancer, there were a few other OG members that still stand out to us after all these years.
Of course it wouldn't be Glee without the most famous Cheerios captain and popular girl Quinn Fabray (Dianna Agron) and the Cheerios' infamous leader, bully and hilarious teacher, Sue Sylvester (Jane Lynch).
When it comes to the original Glee Club members however, Rachel wasn't alone. She was always singing with her true love Finn Hudson (Cory Monteith), who was a jock that had a heart and loved to sing.
There was also Kurt Hummel (Chris Colfer), who proved that being yourself was the best way to live, and Noah "Puck' Puckerman (Mark Salling) who seemed tough but was actually a giant teddy bear.
Mercedes Jones (Amber Riley) AKA the queen of power songs like "I Want to Know What Love Is" was also a key character from the beginning.
She, along with Artie Abrams (Kevin McHale), the rad wheel-cheer wheeling member and Tina Cohen-Chang (Jenna Ushkowitz), the soft spoken but fierce friend and singer, rounded out the pilot episode crew.
Mike Chang (Harry Shum Jr.) joined the cast four episodes into season one, and since he was the best dancer on the show, besides Brittany, we love him just as much as the first episode Gleeks.
While she wasn't a Glee Club member, Ms. Emma Pillsbury (Jayma Mays) was a huge part of the series from day one. She was a hesitant guidance counselor who grew with her students and fell in love with Glee Club and its creator, and we were big fans of her.
Last, but not least, was the music-loving teens' fearless leader Mr. Will Schuester (Matthew Morrison). Mr. Schu taught the club everything he knew about music, made school fun and had a lot of freaking talent.
Overall the original cast of Glee was pretty impressive which is why it's no surprise that 10 years later fans still love to watch them rock out on re-runs of the series.
The only question we have for you now is, which of these Glee characters is your favorite? Were you a day one Glee Club supporter or were you more of a Cheerios fan? Vote now!