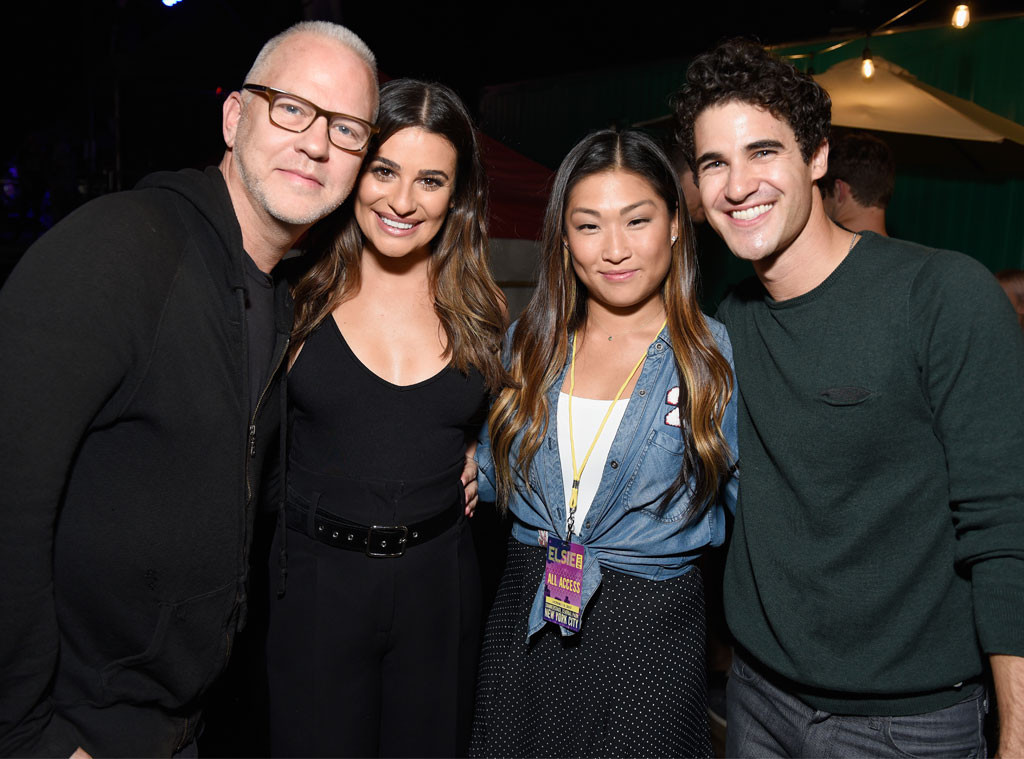 Jenny Anderson/Getty Images for Elsie Fest
And that's what you missed on Glee...
OK, so maybe the days of our favorite musical television show recaps are behind us, but that doesn't mean a reunion is out of the picture!
In fact, some of the Glee cast reunited at New York's Elsie Fest in Central Park over the weekend, giving Gleeks all the feels with their cute pics.
Darren Criss, Lea Michele, Ryan Murphy and Jenna Ushkowitz all came together for the event. At one point, Michele and Criss took the stage to perform together—a moment that was introduced by none other than Murphy.
"All the feels tonight," Michele shared a photo afterward. "Thank you to everyone who came out for Elsie Fest!! So happy you were there to introduce me tonight @mrrpmurphy I love you so much and thank you @darrencriss for including me in this amazing evening you are the most amazing friend and family I could ask for."
Ushkowitz also posted a photo of the foursome, writing, "Thanks, Elsie... Ya did good. #gleeunion."
Criss and Ushkowitz also made some time to take a selfie together, looking stoked to be reunited.
Needless to say, the reunion was just as awesome for them as it was for Gleek fans everywhere.