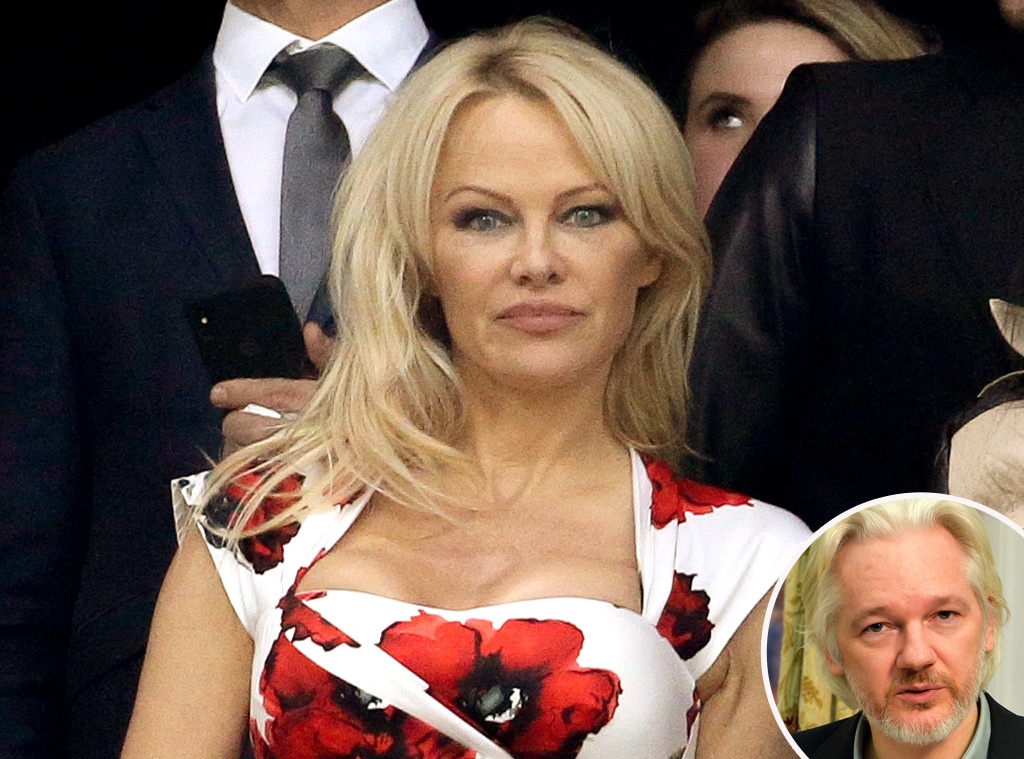 Getty Images
Pamela Anderson is not mincing her words. 
Overnight, news broke of Julian Assange's arrest in London. According to the Department of Justice and the  U.S. Attorney's Office for the Eastern District of Virginia, he was arrested in connection with a federal charge of conspiracy to commit computer intrusion for allegedly agreeing to break a password to a classified U.S. government computer. The charge stems from alleged 2010 behavior involving Chelsea Manning. Assange was also reportedly wanted in Britain for skipping bail in August 2012. Video has shown the 47-year-old WikiLeaks founder being taken out of the Ecuadorian Embassy by authorities in London, where he had sought asylum since 2012. 
A shocked Anderson expressed outrage on Twitter. 
"I am in shock.. I couldn't hear clearly what he said? He looks very bad. How could you Equador ? (Because he exposed you). How could you UK. ? Of course - you are America's bitch and you need a diversion from your idiotic Brexit bulls--t," the star tweeted. 
The Playboy model continued, "And the USA ? This toxic coward of a President He needs to rally his base? - You are selfish and cruel. You have taken the entire world backwards. You are devils and liars and thieves. And you will ROTT And WE WILL RISE."
The nature of the star's relationship with Assange has raised eyebrows in recent years. "We talk about everything," she told The Hollywood Reporter in 2018, revealing they met "years ago" thanks to an introduction from mutual friend, designer Vivienne Westwood.
"We talk about the Bible, we talk about what's happening with my kids, what's happening with his family," Anderson, who has been spotted visiting Assange at the embassy, continued. "It's not just about politics, even though I do take a lot of notes and it's so overwhelming, the information he gives me."
Whatever the case, the star made her support of Assange clear when she pinned a tweet to the donation page for the WikiLeaks Defense Fund.