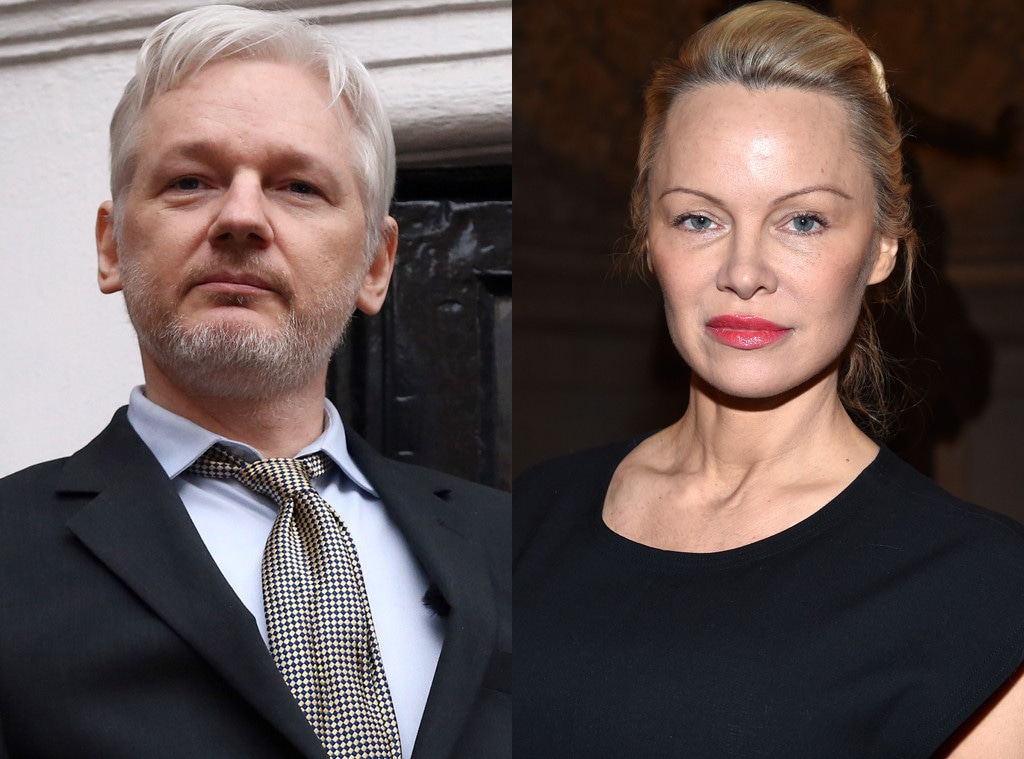 Carl Court/Pascal Le Segretain/Getty Images
From Playboy's 1990 Playmate of the Month, to Baywatch babe, to now international politico, Pamela Anderson proves she can do it all.
In a new interview, the 50-year-old Hollywood star opened up to the Hollywood Reporter about her relationships with powerful men in politics, her activism, and family matters. During the interview, the veteran playmate got frank about her much-talked-about relationship with controversial WikiLeaks founder, Julian Assange. 
"We talk about everything," the actress and model said about the influential hacker. She didn't reveal much on the nature of their relationship, but she did reveal that they met "years ago" when their mutual friend, punk designer Vivienne Westwood, introduced them to each other.
Anderson currently resides in the South of France with new boyfriend, French soccer star Adil Rami, 32, but the speculations on her relationship with the WikiLeaks creator haven't been put to rest.
Neil Munns - PA Images/PA Images via Getty Images
"We talk about the Bible, we talk about what's happening with my kids, what's happening with his family," Anderson continued. "It's not just about politics, even though I do take a lot of notes and it's so overwhelming, the information he gives me."
She continued to spark rumors as she was seen making many visits to the Ecuadorean embassy in London where Assange has been stayed since 2012, trying to evade arrest by UK authorities for a bail violation. 
When asked about her son, Brandon Lee's alleged physical altercation in March with former ex-husband, Tommy Lee, she said she "stays out of it."
"The kids are adults, and they make all their own decisions. I look at the differences in their personalities and their fearlessness and their ambition and their clarity, and I'm just so proud of both of them."