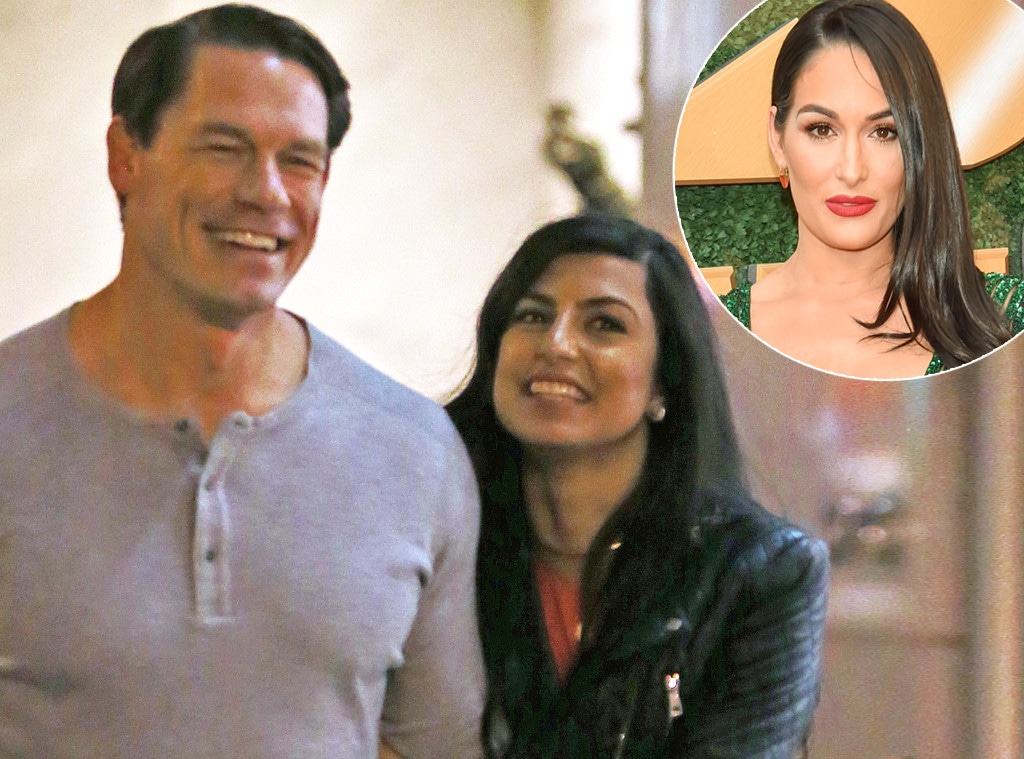 FlightPhotoAgency, Michael Bezjian/Getty Images for Entertainment Studios
Nikki Bella is opening up about seeing her ex, John Cena, getting cozy another woman.
In late March, photos emerged of the WWE star holding hands with a mystery woman, later revealed to be Shay Shariatzadeh. The pictures show the duo sharing a laugh together while out on a date in Vancouver. So what was it like for Nikki, who called it quits with John just one year ago, to see her ex moving on?
"When I saw the headline...my stomach went into knots," Nikki reveals on the latest episode of The Bellas Podcast, released Wednesday. "But then when I opened it up and saw the photo it was weird, I...you know when you get a text or you see a photo or you see your significant other flirt with someone or something, you know how you get those knots in your stomach that hurts? You either want to poop your pants immediately...or you just have the craziest tummy ache, right? So neither of that happened to me when I saw the photos."
Nikki then shares that she "felt bad" for John after their split because the world only really got to see her side of the breakup on Total Bellas.
"It made me sad for John," Nikki says. "And I felt bad for John, with our breakup, I felt bad because I felt like I embarrassed him. I felt like I disappointed him."
Nikki also reveals on the podcast episode that she goes to therapy "weekly" to work through the "tough" split.
"John and I don't talk a lot about what happened, there's a lot of things we're gonna always keep private," she says. "So there's a lot that people aren't gonna know [about] why we broke up, that we're working on and making each other even better people."
"But because of how sad I made him and how much I felt like I hurt him, when I saw the big smile on his face with the paparazzi photos, I think that's why I didn't wanna s--t my pants, I felt happy for him," Nikki explains. "So those are my thoughts...I'm very happy for him. As long as John is happy, I'm happy, but let me tell you, she breaks his heart, wow...I will Rack Attack her in a heartbeat. Still protective of that man."
Watch:
Nikki Bella Returns to Napa For the First Time Since Breakup
Nikki, who has since moved on with Dancing With the Stars pro Artem Chigvintsev, adds that all she wants is for her and John to both "be happy."
"John is an amazing man," she says. "And, you know what? Our timing wasn't right. And, who knows, can timing be right for us in the future? Maybe, maybe not. Are we meant for other people? Maybe."