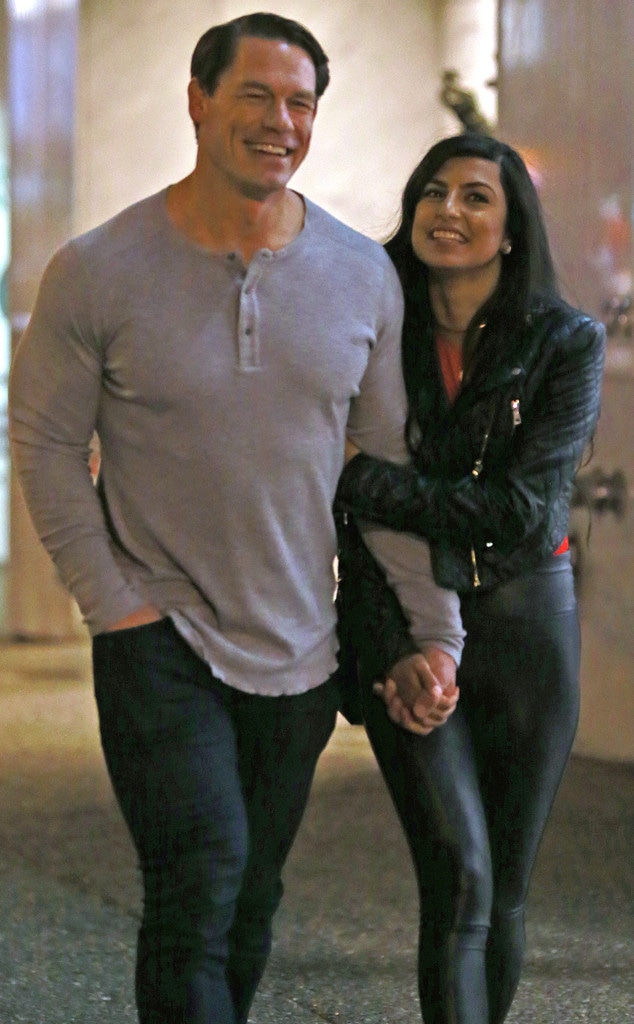 FlightPhotoAgency
Moving on? John Cena is sparking romance rumors with a mystery brunette.
Almost a year after calling it quits with his longtime love Nikki Bella, photos have now emerged of the WWE star getting cozy with a new woman while out on a date in Vancouver. In the pictures, John, who has been in town filming a new movie, can be seen sharing a laugh with the woman as she holds him close. According to reports, the 41-year-old star and his rumored new leading lady enjoyed a four-hour dinner date in the city.
These PDA photos of John have emerged shortly after his ex, Nikki, confirmed her new romance with Artem Chigvintsev.
On Sunday's season finale of Total Bellas, Nikki admitted that while seeing her ex with someone new would "kill" her, she's ready to move on.
"I still have a long way to go, but honestly, I'm ready for a new me," Nikki said on the episode. "I need it."
Watch:
Nikki Bella Returns to Napa For the First Time Since Breakup
She was later seen riding on the back of Artem's Ducati, sharing, "I'm ready to really explore new things and people and just really see what certain chemistries are all about."
As romance rumors continue to fly, John took to Twitter to post a message about being present.
"Be present, live and love the now. 'You never know what you got, until it's gone' leads to some difficult reflection," he wrote. "Know what you have while you have it. Find joy from the ups, downs, beginning, middle and end. That way memories are fond, not regretful."
After seeing the tweet, the Bella Twins' Twitter account replied, "Amen ❤️."