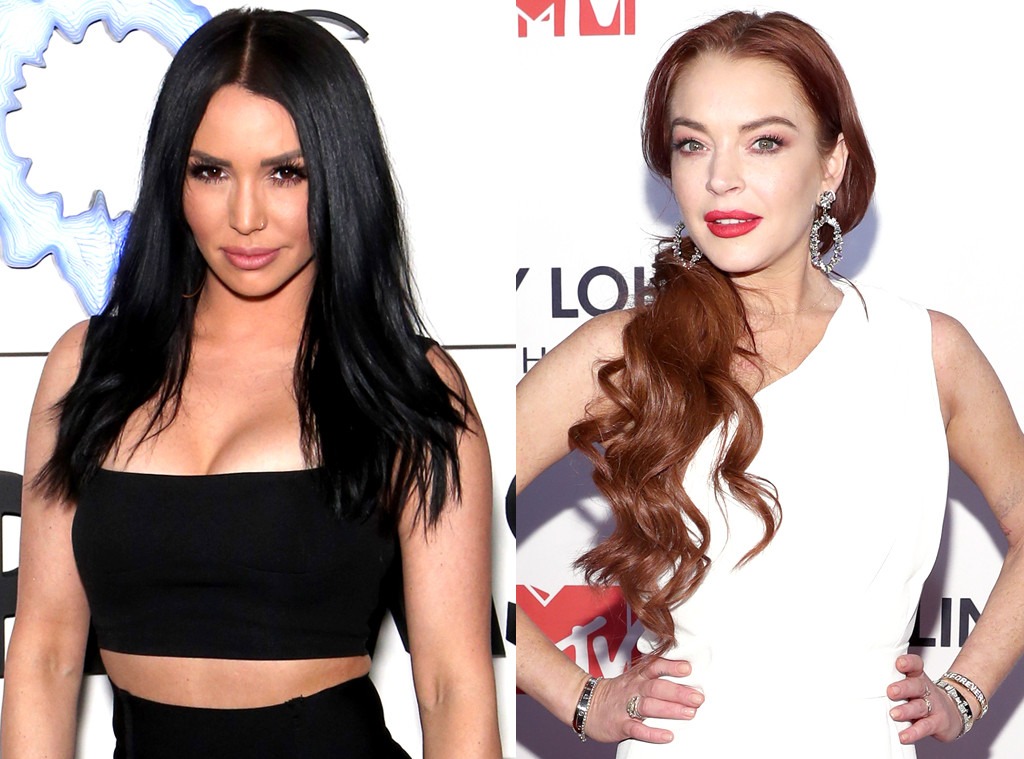 Getty Images
Scheana Marie thinks Lindsay Lohan's new reality show is so not fetch.
Page Six asked the 33-year-old star of Bravo's Vanderpump Rules in Las Vegas on Friday for her thoughts on Lindsay Lohan's Beach Club, which debuted in MTV in January.
She responded with an eye roll and said the Mean Girls actress' series is "trying to be Vanderpump Rules," the outlet reported.
"My friend Kailah [Casillas]  was on it and I watched her episodes, but other than that, it's boring," Scheana said. "It's never going to be Vanderpump Rules because it was cast—our show is so good because it's organic; we're real friends. We've all known each other for a decade plus."
Page Six said that when asked if her cast mates also think Lindsay's show sucks, Scheana said, "Everyone."
The actress has not responded to the reality star's comments.
Scheana make her remarks at the opening of the KAOS Dayclub and Nightclub at the Palms Casino Resort in Las Vegas.
Watch:
Lindsay Lohan Talks Being a Boss on "Beach Club"
She attended the event with two girlfriends and a guy, who were spotted dining and drinking together at the hotel's Greene St. Kitchen restaurant. They are all laughing and drinking.
Other celebrity guests included The Hills: New Beginnings cast mates Audrina Patridge and Mischa Barton, who were seen dancing to Skrillex and cuddling on a daybed in a cabana at the club. Rapper Travis Scott performed at the event, appearing on two stages. The reality stars were seen dancing to his music by the DJ booth.
"I hope you guys are all as drunk as I am!" he told the crowd.
Other stars spotted at the Palms on Friday included Ariel Winter and her boyfriend Levi Meaden, Patrick Schwarzenegger, Machine Gun Kelly and married couple Cindy Crawford and Rande Gerber.
—Reporting by Amanda Williams