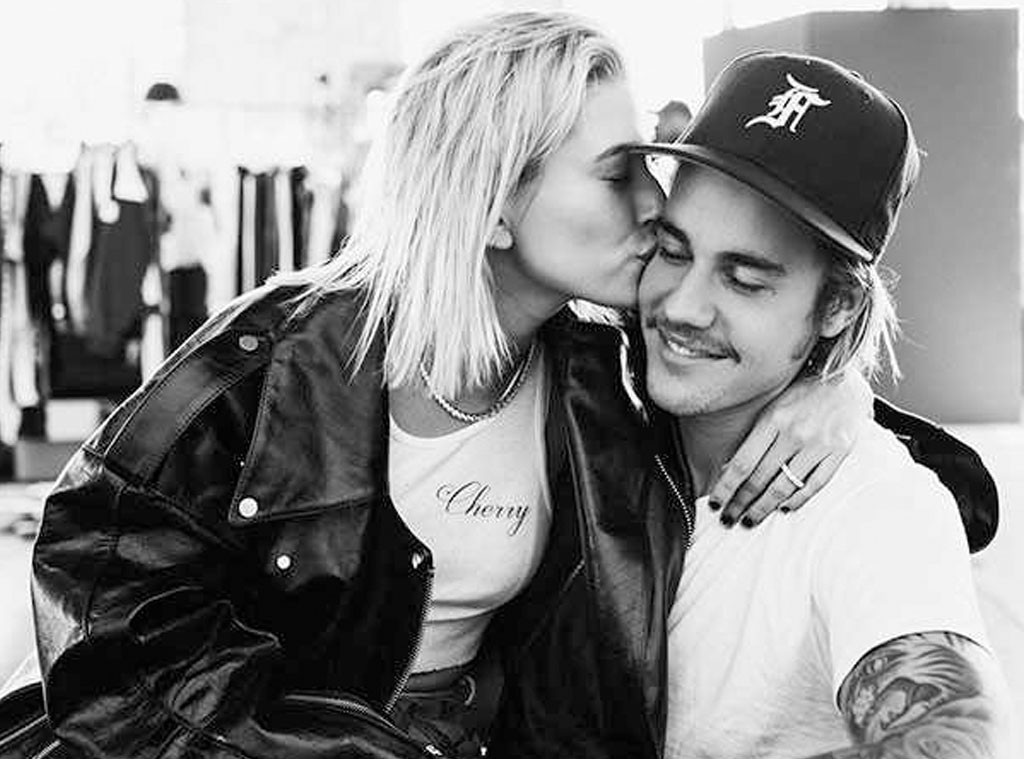 Instagram
Baby, baby, baby, oh! Bet you wish this was your date night!
While Hailey Bieber and Justin Bieber wish their marriage could be a bit more private, there are some special occasions where they give a glimpse into newlywed life.
One of those moments was Thursday morning when Hailey documented one of her evenings in with the Grammy winning singer.
In the collage of photos, Justin is spotted wearing pajamas in the kitchen before they enter the TV room for some quality Netflix. As for their TV show of choice? It has to be Friends.
As for food, the couple appeared to share pizza and more treats from Jon & Vinny's. And yes, we totally spot the Target bag in the background.
"My favorite kinda date night :)," Hailey captioned the photos that were liked by more than half a million people in an hour.
"Nothing better," Madison Beer shared in the comments section. Justine Skye added, "Wow now I'm starving."
It's been seven months since Justin and Hailey got married in a courthouse ceremony near New York City. And while the couple is working on a larger wedding, their main focus is enjoying the newlywed life.
"I'm fighting to do this the right way, to build a healthy relationship," Hailey previously shared with Vogue. "I want people to know that. We're coming from a really genuine place. But we're two young people who are learning as we go."
The supermodel added, "I'm not going to sit here and lie and say it's all a magical fantasy. It's always going to be hard. It's a choice...But there's something beautiful about it anyway—about wanting to fight for something, commit to building with someone."