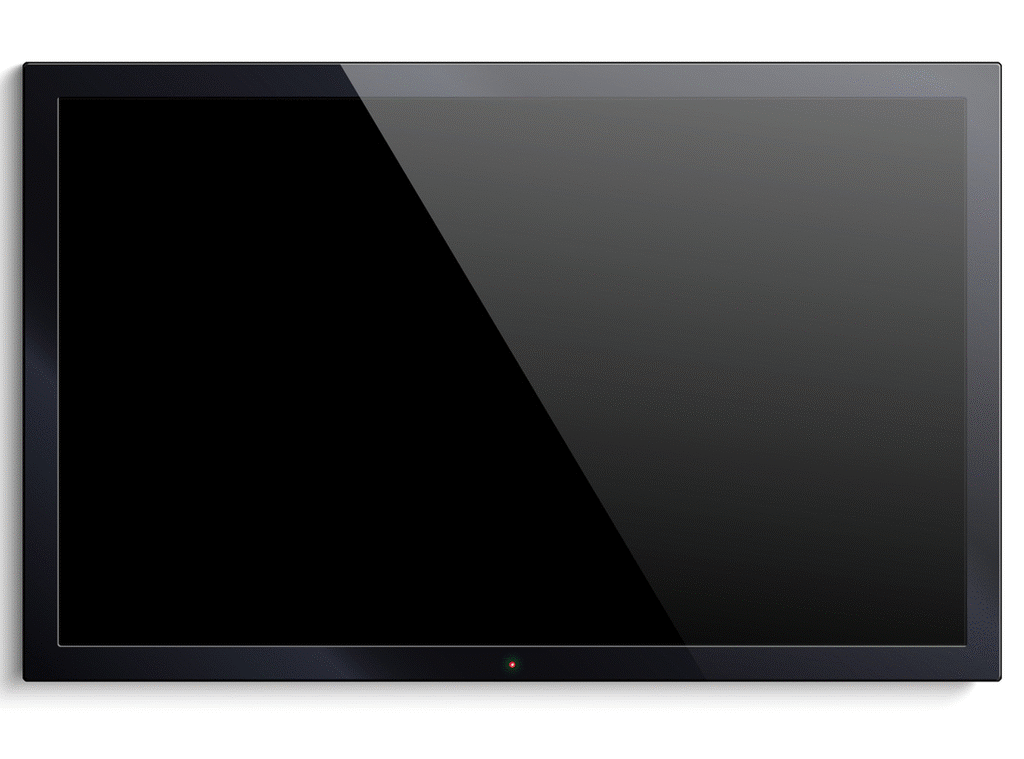 Melissa Herwitt/E! Illustration
When news broke mid-March that Lori Loughlin was among those implicated in one of the nation's largest college admissions bribery scandals—delightfully nicknamed Operation Varsity Blues by the Feds—fans were left with many questions.
Questions like: Could the erstwhile Aunt Becky really have done this? What does it mean for her freedom? And what about the futures of her children, whom she and husband, fashion designer Mossimo Giannulli, are accused of paying $500,000 in bribes to secure their admission to USC as members of the school's rowing team, despite neither girl ever having participated in the sport? And then, of course, what happens next for her various TV commitments, including the upcoming final season of Netflix's Fuller House and the just-debuted sixth season of Hallmark Channel's When Calls the Heart?
It's a question that producers and executives working on both projects were no doubt asking themselves as well, in those first few hours after Loughlin's world was forever turned upside down. And oddly enough, they weren't even the first this year to find themselves in such a rare predicament.
A day after Loughlin's news broke, the Fox drama Empire returned with its midseason premiere, in which all the scripted theatrics involving the Lyon family were completely overshadowed by a turbulent few weeks of press involving one of the show's leads, Jussie Smollett. As you'll recall, in  less than a month, the actor-singer, who's starred as Jamal Lyon since the show's debut in 2015, went from self-reported victim of supposed racist, homophobic hate crime to alleged mastermind behind a staged attack, arrested on February 20 for filing a false police report, followed by a 16-count felony indictment on March 7.
In the time since public sentiment has turned considerably on Smollett, who once had the full support of his cast and crew, not to mention activists and fans nationwide, he's maintained his innocence. And yet, creator Lee Daniels, his team of producers, and the powers-that-be at Fox were forced to contend with what, exactly, to do with him. He has the presumption of innocence until proven guilty, of course, but with the court of public opinion already seemingly rendering its verdict and the media circus that had swallowed Smollett whole, there were still the careers of everyone else attached to Empire to think about—not to mention the bottom line for the network footing the show's bill.
Daniels and Co. no doubt looked back on what little precedent there was for such a situation in the recent annals of TV history as they made their decision regarding Smollett's future on the series. And while there is truly no situation quite like Smollett's in the record books—or Loughlin's, for that matter—there have been moments in the past few years where producers have been forced into the unenviable position of policing their stars' bad behavior—alleged or otherwise—to the point of eventual termination.
There was, of course, the great Roseanne Barr debacle of 2018, wherein the sitcom icon's uncontrollable tweeting, rife with its conspiracy theories and repeated offensive taunts, took the single best success story of that TV season and brought it all crumbling down. ABC's revival of Roseanne had been one of the highest-rated shows of the season, a major ratings win for a network that needed one, earning a renewal just three days after it premiered.
But when Barr tweeted her now infamous tweet at former President Obama adviser Valerie Jarrett on May 29, a week after the season finale aired, likening the African-American woman to someone out of Planet of the Apes, ABC and their parent company Disney sprung into action and swiftly canceled the series. "Roseanne's Twitter statement is abhorrent, repugnant and inconsistent with our values, and we have decided to cancel her show," Channing Dungey, then-president of ABC Entertainment, said in a statement. 
It was an extreme move, costing hundreds of other people their jobs in the process, but, considering Barr's involvement in the series as creator and producer, there, as Bob Iger, CEO of The Walt Disney Company tweeted, "only one thing to do here, and that was the right thing." Eventually, through some surely tense negotiations, Barr relinquished all financial and creative interest in the series, paving the way for The Conners to rise from Roseanne's ashes. Debuting in the fall of 2018, its numbers paled in comparison to the bonkers ratings the first few episodes of the Roseanne revival, but it still remained the network's highest-rated comedy and stands a very good chance of returning for another round of episodes this fall.
Of course, Barr's situation stands in stark comparison to both Loughlin and Smollett's because it didn't involve a court of law and it could easily be proven. The tweet existed, there was no denying it came from her, case closed. But when stars are removed from their shows, it's more likely to be because of something like this.
Take, for example, the 2007 firing of Isaiah Washington from the set of Grey's Anatomy after three seasons after rumors that he slung homophobic slurs aimed at co-star T.R. Knight in 2006 went public. (His decision to utter the f-word backstage at the Golden Globes in early 2007 after the show won Best Drama, as a bizarre attempt to vindicate himself, certainly didn't help matters.) Or Charlie Sheen's dismissal from Two and a Half Men in 2011 after eight seasons for speaking about creator Chuck Lorre in a derogatory manner as he was battling some serious substance abuse issues. Or Thomas Gibson's two-episode suspension and subsequent firing early into his 12th season on Criminal Minds after an on-set incident with a writer resulted in the actor kicking his co-worker.
In all three instances, producers made use of something like the clause in Sheen's contract that allowed him to be terminated for what Warner Bros. lawyers referred to as "a felony offense involving moral turpitude." In other words, you didn't do anything that you might go to jail for, but no one here really likes you anymore and your behavior will only hurt the show, so you've got to go.
In the last few years, there have been a few incidents, however, that do hew a little bit closer to the circumstances surrounding Loughlin and Smollett's cases, beginning with Scandal star Columbus Short. In early 2014, while in his third season on Shonda Rhimes' buzzy ABC hit, the actor found himself making headlines for all the wrong reasons, with several arrests for violent outbursts leading to a split from his wife, who was, in turn, granted a temporary restraining order after alleging that he'd threatened to kill her. By season's end, his contract would not be renewed. Short would later tell Access Hollywood he lost his job thanks to a nasty drug habit. "I was doing cocaine and drinking a lot, and trying to balance a 16-hour work schedule a day, and a family, and I just lost myself back then," he told the outlet in December of that year.
Similarly, a pair of Netflix shows would quickly rid themselves of a major player each when both Kevin Spacey and Danny Masterson, of House of Cards and The Ranch fame, respectively, were accused of sexual assault. In late 2017, actor Anthony Rapp accused Spacey of making sexual advances toward him when the Star Trek: Discovery star was only 14 years old, which prompted Spacey to come out of the closet, as if that excused away the accusation. In the ensuing days, more men came forward with similar stories and Netflix severed all ties with the actor who'd help put them on the map as original content providers. His upcoming film on the streaming site, Gore, was shelved indefinitely, and Frank Underwood, his most central character on HoC was summarily killed off between seasons, paving the way for Robin Wright's Claire to take center stage for the show's sixth and final season.
In Masterson's case, Netflix wasn't as swift to action. The former That '70s Show star began facing down allegations of sexual assault or rape from multiple women in March 2017. Because he repeatedly denied the claims and, more importantly, there were never any charges brought against him (nor was he ever arrested), the streaming service was opted to keep their embattled employee on the payroll for the time being. But when the Harvey Weinstein allegations broke the levee in Hollywood that fall, ushering in the #MeToo era, Netflix could no longer afford to look the other way and Masterson was fired in early December. "Yesterday was his last day on the show, and production will resume in early 2018 without him," their statement read.
In a statement of his own, Masterson noted that he was "obviously very disappointed" with Netflix's decision. "From day one, I have denied the outrageous allegations against me. Law enforcement investigated these claims more than 15 years ago and determined them to be without merit," he continued. "I have never been charged with a crime, let alone convicted of one. In this country, you are presumed innocent until proven guilty. However, in the current climate, it seems as if you are presumed guilty the moment you are accused."
With all this precedent pushing them overwhelmingly in one direction, producers on Smollett and Loughlin's projects perhaps had no real choice but to cut ties with their respective stars once it seemed clear that these allegations leveled against them—and to be sure, they remain just that; allegations—had done irreversible damage to their reputations. While the new episodes of Empire's season began airing with Smollett in them, filming had yet to commence on the season's final two episodes when the Chicago Police Department announced that the actor had shifted from victim to criminal in their estimation. And, as such, they made the remarkably difficult decision to alter whatever major plans they had to wrap up their season and remove Smollett's Jamal from the proceedings entirely.
While these allegations are very disturbing, we are placing our trust in the legal system as the process plays out," co-creators Daniels and Brett Mahoney and executive producers Danny Strong, Brian Grazer, Sanaa Hamri, Francie Calfo and Dennis Hammer said in a statement. "We are also aware of the effects of this process on the cast and crew members who work on our show and to avoid further disruption on set, we have decided to remove the role of 'Jamal' from the final two episodes of the season."
No word yet on Smollett's involvement in a potential sixth season, but that's a moot point until Fox orders the new batch of episodes. And by then, the legal system just may have made their mind up for them.
As for Loughlin, Hallmark was swift to sever ties with the actress who'd not only starred on their hit series When Calls the Heart, but headlined their Garage Sale Mysteries film franchise as well. Two days after a warrant was served for Loughlin's arrest in Operation Varsity Blues, the network's parent company released a statement that saw them wash their hands of her entirely. "We are saddened by the recent news surrounding the college admissions allegations," Crown Media Family Networks said. "We are no longer working with Lori Loughlin and have stopped development of all productions that air on the Crown Media Family Network channels involving Lori Loughlin including Garage Sale Mysteries, an independent third party production."
When Calls the Heart, due to air its fourth episode of its new season that Sunday, was quickly yanked from the lineup, causing some fans (and likely many of Loughlin's co-stars and crew on the series) to fear it had been eliminated entirely due to Loughlin's alleged misdeeds. As a result, Hallmark was forced to clarify their position on the show, assuring fans that it had not been canceled and was simply going into a "creative hiatus" to allow producers to retool the season's remaining episodes, likely allowing for them to remove her presence in the project altogether.
And while it had been reported that Loughlin would also be written out of Fuller House for the show's upcoming final season, neither Netflix nor Warner Bros. have officially commented on her future with the series as of press time. Though, all things considered, it doesn't look good for Aunt Becky.
Interestingly, despite all the attention paid to Loughlin's future endeavors in the wake of the college admissions scandal, little had been paid to that other famous actress indicted right along her. And that may be owing to the fact that all of her upcoming work is already in the can. Desperate Housewives star Felicity Huffman was also implicated in the case, accused of manipulating her child's SAT scores, and it appears both of her upcoming projects for Netflix will proceed as planned. She'll appear in both Ava DuVernay's upcoming limited series When They See Us, based on the famous Central Park Five case of 1989, and a film entitled Otherhood, both of which were done filming by the time of her arrest.
Though, something tells us, with all the unwanted attention about to be heaped on those projects courtesy of Huffman's alleged crimes, her co-workers might wish there was still time to take action. What's the old saying? All press is good press? It's about to be put to the test.